The Moroccan gastronomy is the one that contemplates the typical dishes and drinks that are consumed in the country making that a culinary tradition therefore gastronomy of this nation. The Moroccan cuisine can be considered as rich and diverse, this may be due to the interaction it has come to have with other external cultures.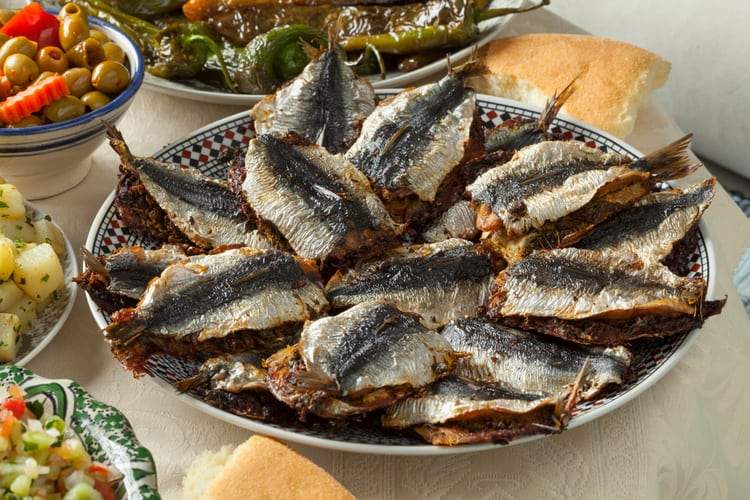 The Moroccan cuisine is very simple to make as it corresponds to the popular cuisines, has much in common with other Maghreb cuisines but has its own personality due to being the only one of them that has not received the influence of Turkish cuisine.
Moroccan banquets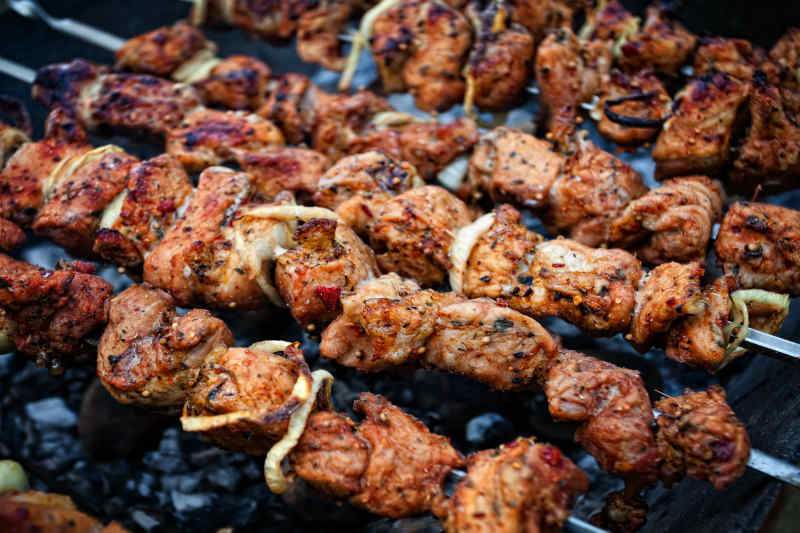 At a banquet, diners are seated on luxurious seats with multi-colored cushions, and numerous dishes are arranged on low round tables, before the typical bastela or empanada is served.
Next in order of importance in Moroccan cuisine are the tajines, and for this reason they are usually not missing in these banquets, including variations with different ingredients, as we will see below.
The dishes are flavored with herbs and spices. Rose water and orange blossom water are some examples. In addition, sesame seeds and toasted almonds are sprinkled on top. Couscous follows, with at least two different versions, and finally fruit platters are served over ice, concluding with mint tea, served with great ceremoniousness.
Some Moroccan dishes you should try
Moroccan sweets: Those with a sweet tooth are in luck: you will have the opportunity to nestle among tartlets, cookies and other treats during your stay.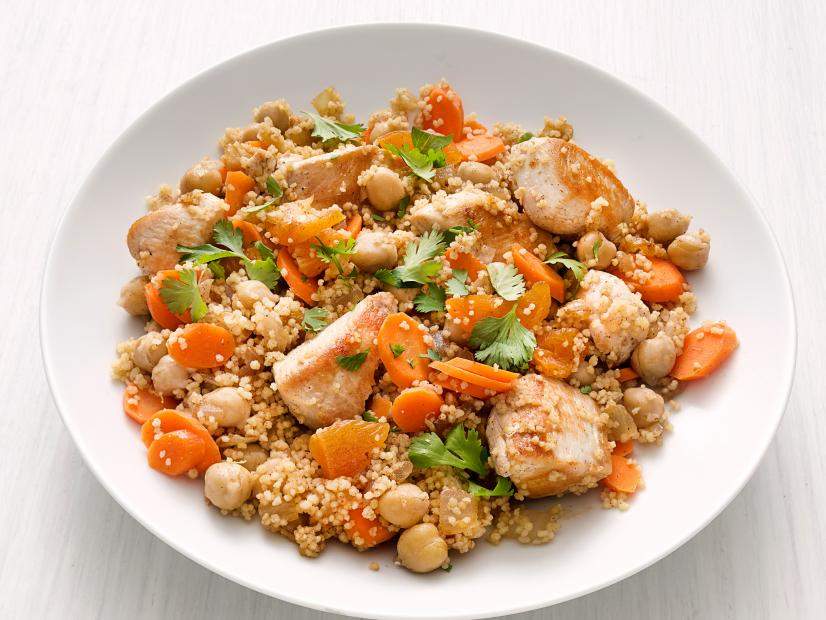 Wherever it says Meskouta , you can go for a pastry. While they are not usually cold pies as in other places, they are always of some flavor, often orange juice. Almost all the sweets are flavored with nuts, particularly almonds, especially gazelle horns.
No one can resist slurping every last drop of the delicious tajine broth using the crust of the traditional Moroccan Khubz bread. Its flat shape is no accident, as it allows you to have more crust to dip into stews, broths and sauces. It's much more fun than using a knife and fork.
The B'stilla/Pastilla this hybrid of pie and tart was born in Fez and is a sort of random combination of sweet and savory. It has layers of puff pastry with pigeon (or chicken) meat, seasoned with a filling of almonds and spices. On top it has powdered sugar and a little cinnamon.
Among the beverages we can choose in the souks and in the street, where natural orange juice is sold. But it is the mint tea that is really worth trying something typical of Morocco of course.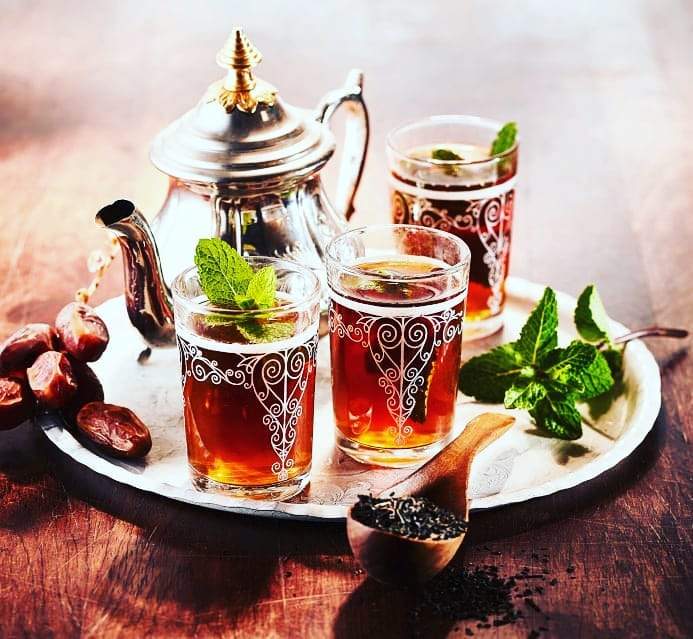 Drinks
Moroccan Mint Tea : Learn how to prepare it as well as some curiosities about Moroccan tea, the drink par excellence of this country.
Moroccan Coffee : Learn how to prepare Moroccan coffee at home.
Banana and Avocado Shake : A banana and avocado shake is one of the best options for refreshing yourself and transporting yourself to the street stalls in Jemaa el Fnaa.
Starters
Batbout : Batbouts are very popular bread of Berber origin, especially during Ramadan.
Fish Briouats : Fish briouats are a variation of the most common briouat, and are filled with shrimp, mussels and rice noodles, all seasoned with harissa.
Byessar : Byessar is a starter very similar to hummus, the main difference being that cooked beans are used instead of chickpeas in its preparation.
Moroccan Keftas : The most popular way to prepare minced meat in Morocco is kefta. This recipe also tells you how to cook kefta skewers.
Lentils Falafel : Falafel is a popular dish in the Middle East that has caught on in Moroccan homes. However, instead of using chickpeas, you will learn how to make a lentil falafel.
Zaalouk : Zaalouk (also known as eggplant caviar) is one of the most traditional and characteristic starters of Moroccan cuisine.
Main dishes
Moroccan Chickpea Salad : If you are looking for a simple and refreshing dish, you will surely be interested in this chickpea salad.
Cous Cous With Chicken and Vegetables : No page on Moroccan cuisine that is worthy of the name could be without the cous cous with chicken and vegetables.
Harira Soup : The harira is one of the most common and balanced Moroccan dishes, reaching its maximum expression in Ramadan, during the break of the fast.
Seffa : Sweet cous cous Seffa is a sweet cous cous widely used in celebrations and other special occasions, served between dishes to revive the palate.
Moroccan Tomato Soup : Eating a Moroccan tomato soup is a very simple way to warm up during the winter months.
Kefta Tajine Recipe : Thanks to this recipe of kefta tajine, tomato and egg you will know one of the most common ways to use this very popular container of the Moroccan gastronomy.
Beef, Apple and Raisin Tajin : But if you want to cook an original tajin you will be interested in the one of beef, apples and raisins.
Sweets and Desserts
Coconut and Beet Balls : A very simple, economical and colourful way to please your guests is to prepare a beet and coconut ball.
Moroccan Doughnuts Recipe : Moroccan doughnuts are one of the most popular sweets offered by street vendors.
Moroccan Chebakia Recipe : Learn how to cook chebakia, the quintessential sweet to break the fast during Ramadan.
Recipe For Milk Cake : An interesting variation of one of the most famous Moroccan dishes is milk cake, which is present in many celebrations.
Where to eat in …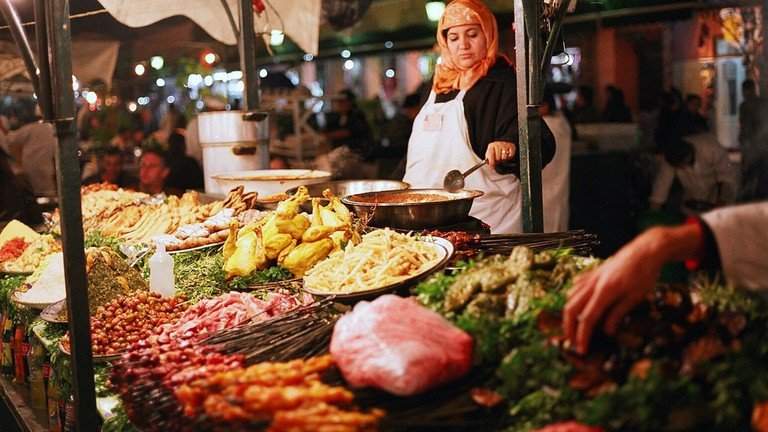 If you are one of those who enjoy tasting Moroccan food more than cooking it, you will be interested in the following articles, where we show you the best places to eat in each city of Morocco.
Where to eat in Asilah : we indicate some traditional restaurants as well as two Spanish ones for those who want to remember their native gastronomy.
Find out where to eat in Chefchaouen : we suggest some traditional restaurants and places to have a snack, even where to have a beer!
Restaurants in Essaouira offers you the best places to eat in Essaouira.
Know the best restaurants in Marrakech for traditional food, fish or fast food and even where to have a tea while you get a henna tattoo.
If you are looking for traditional or exotic restaurants to eat in Tangier, or just to have a tea, you will be interested in our recommendations.