Routine is something that, unfortunately, is part of the life of each and every one of us. But that doesn't stop us from trying to break it from time to time, for example, by preparing a different dish (and tasting it afterwards). I hope that this recipe for chicken and vegetable couscous will brighten up your day.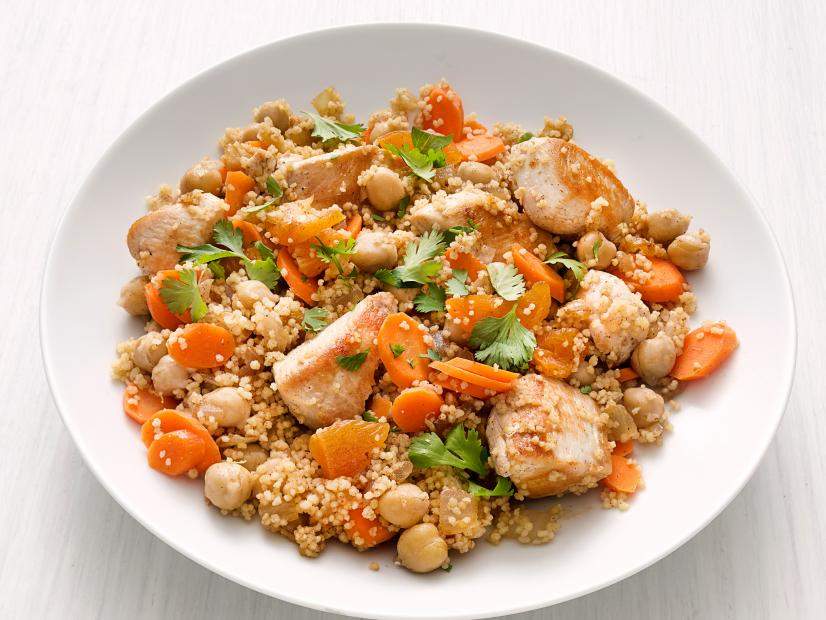 Besides, despite the fact that they offer it too often in every Moroccan restaurant restaurants (and that's why many travellers mistakenly think that Moroccan cuisine is monotonous), I never get tired of it. It's probably because there are so many varieties: with chicken, vegetables, fish, nuts, …
The recipe I present is a little lighter than the chicken and plums that are usually offered, and more practical, as it tends to please those who are not very fond of exotic recipes.
Ingredients For A Chicken And Vegetable Couscous (for Four People)
2 cups of couscous (approximately 100 grams per person)
1 carrot
1 zucchini
1 red pepper
1 green pepper
2 cloves of garlic
1 onion
2 whole chicken breasts
1 tablespoon of unsalted butter or oil
Curry, cinnamon and salt
Ingredients For The Broth:
1 chicken carcass
1 garlic clove
1 spring onion
Laurel and thyme
Preparation
We will start by making the broth; if we do not have enough time we can do it simply with water or adding a tablet of avecrem, although I do not recommend it, as it will lose much of its flavor. Therefore, I suggest putting in a pot with water all the ingredients of the broth: the carcass, the garlic, the onion, the bay leaf and the thyme (it will not be necessary to cut them up), letting it boil for 30 minutes. Drain and set aside.
While it boils, we take advantage of it to peel all the vegetables and to cut them together with the breast in not very small pieces. Then, in a frying pan with some oil and strong fire, we throw the chicken browning it by all the sides only a few moments and separating it in a source (it is important that it is browned outside and raw inside).
In the same pan, but over medium heat, sauté the onion, carrot, garlic and peppers until transparent. Then add the courgette and leave it to simmer for a few minutes.
Add the chicken that we have previously set aside and add the curry and cinnamon to taste (I recommend, for its strong flavors, add it little by little and try it). Stir everything adding half a glass of broth; finally, leave it on a medium heat until everything is consumed.
Then we cook the couscous: the quantities will be very important, always adding the same volume of broth as the couscous; as we are going to use two cups of couscous, we will also need two glasses of broth. Put it on the stove until it boils, at which point we will remove it by adding the cous cous, stirring continuously with a fork until it takes on some consistency. To make it looser, add a spoonful of unsalted butter or olive oil and stir.
Finally, put it on the fire for a couple of minutes without stopping stirring and set it aside. If we have some time left over, I recommend leaving it to stand for about 5 minutes with the lid on so that the grain is a little softer and has more flavour.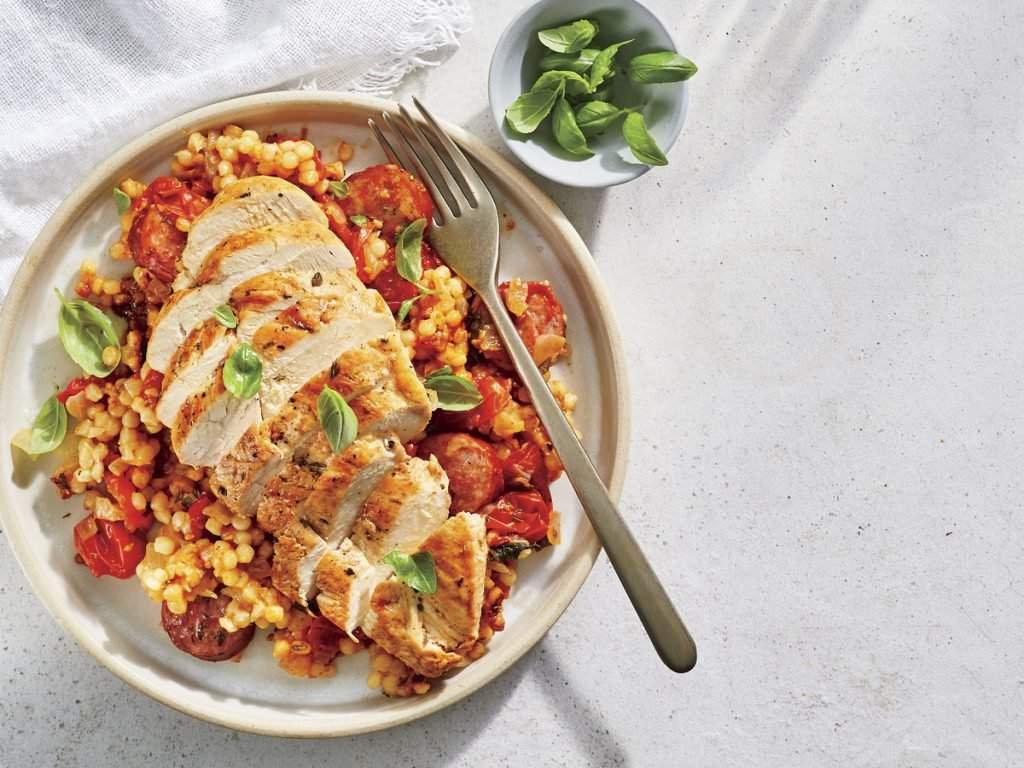 To plate, you only need to put the cous cous at the bottom of the plate, serving the vegetables with the chicken on top.
So much for the recipe for cous cous with chicken and vegetables made my way! I hope you liked it and you dare to make it.
Read more:
Moroccan Food in Fez
Moroccan Avocado and Banana Shake
Batbout Recipe
Fish Briouats Recipe
Byessar Recipe (Moroccan Bean Cream)
Lentil Falafel Recipe
Zaalouk (Aubergine Caviar)
Seffa Recipe
Beet and Coconut Balls Recipe
Moroccan Fritters Filled With Jam
Chebakia Recipe