As you know, one of the things that most attracts travellers to Morocco and, specifically, to the city of Marrakech, is the endless number of activities available and above all their variety. The most interesting and well known are the excursions to the desert from Marrakech, but in reality you have many other options. Below, we show you the best beaches that are closest to Marrakech!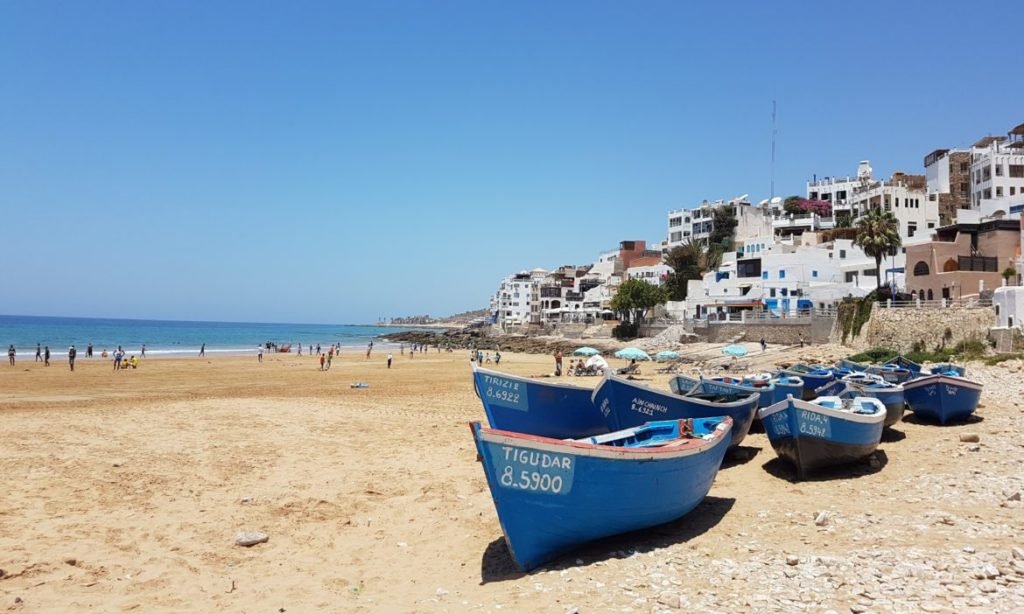 Marrakech is just 30 minutes (16km) from the sea. The beach closest to Marrakech is the red beach or Plage Rouge in French, located on the outskirts of Marrakech, at Km10 of the Route de l'Ourika.
La Plage Rouge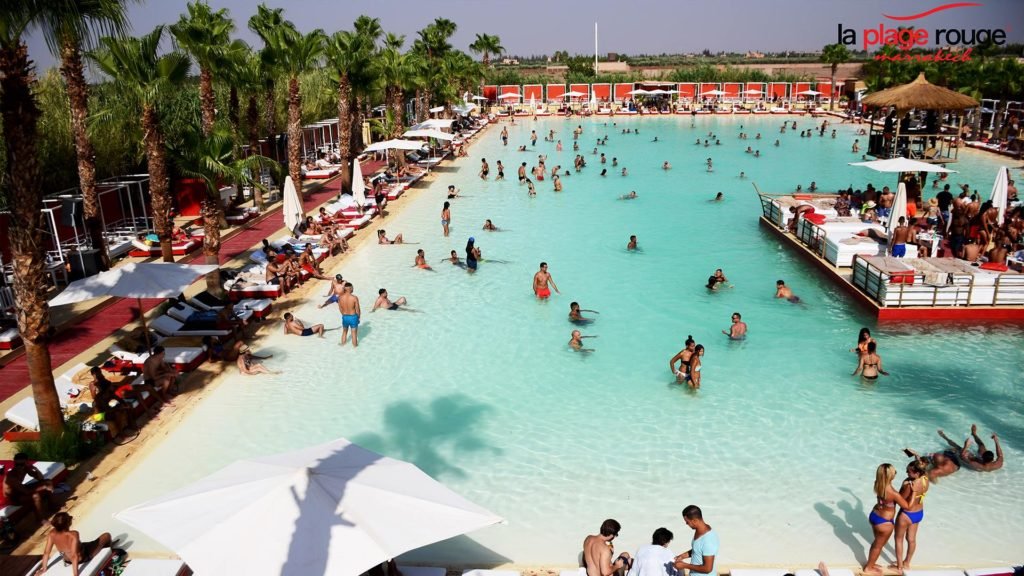 It is not a beach as such, but I think it is necessary to mention it, if you just want to fight the heat and have fun without leaving Marrakech. La Plage Rouge is a resort or a beach club. For those who do not want to travel several kilometers to reach a beach and at least have the possibility of enjoying a good swim, it is ideal.
This place is formed by a swimming pool of 2.300 Km2, with deckchairs and Balinese beds, zone of cocktails, lunches and dinners and live music of the hand of a Dj.
It costs around 15 Euros to enter, that is to say, about 150 Dirhams, quite affordable like the rest of the prices of the city in general. The transfer is free if you decide to move with the transport provided by the Beach Club itself. You can find a car in Mohamed V Avenue, in the Congress Palace, in Gueliz, the new city of Marrakech.
If you are in the medina and do not want to go to Gueliz, you can always take a taxi, which will not be too expensive.
---
---
Best beaches near Marrakech
Morocco has 3500 km of coastline and is fortunate to be located between the Atlantic and Mediterranean seas, so you can decide if you want beaches with colder, rougher waters or warmer, calmer waters! If you are in Marrakech, you have a wide range of possibilities as it is in the middle of the way to visit any of the beaches in Morocco.
Oued laou Beach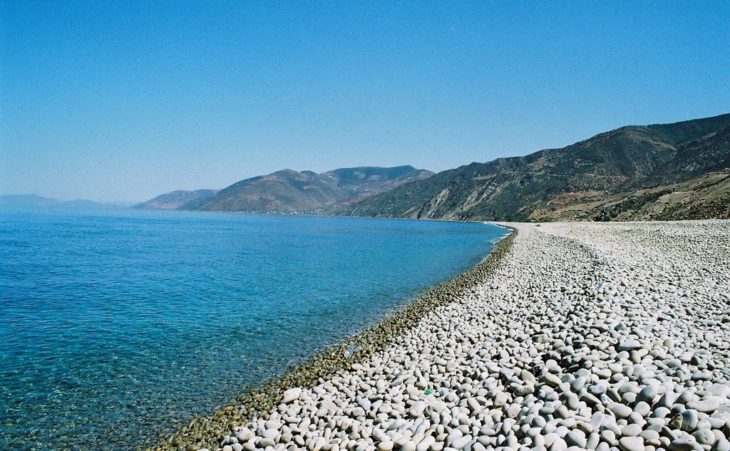 Oued laou is a small village located on the Mediterranean coast, 46 km from Tetouan. This village receives more tourists than inhabitants there are in it, mainly because of the attraction of its beaches, which are the same length as the village, that is to say, they are long enough to believe that you are in a private beach.
This beach is ideal if you are looking for a place where peace and quiet reigns. The only thing you will find is hotels, restaurants to eat and a promenade to walk around the small markets that are formed there.
The village is located about 630 km from Marrakech, so I recommend that you consider a trip with one night included if you are interested in visiting this beach.
Agadir: best beaches near Marrakech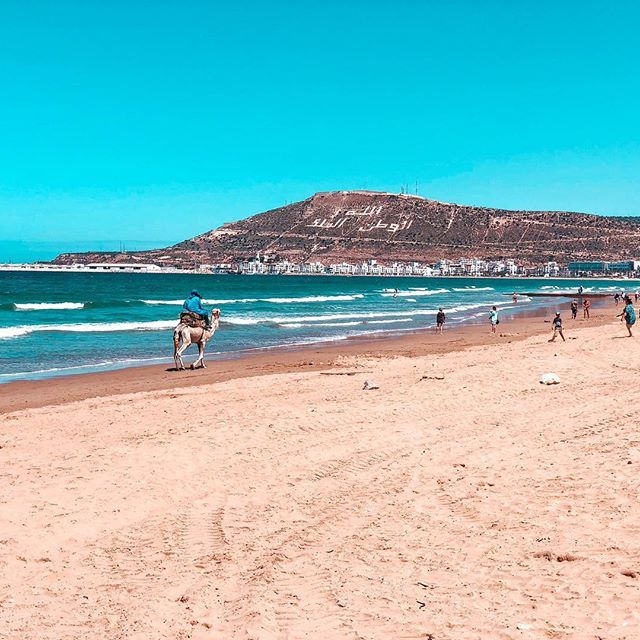 In the area of the Atlantic Ocean, one of the best beaches is undoubtedly that of the city of Agadir. It is located 258km from Marrakech, that is to say, only 3 hours away.
Its golden sand beach is 10 km long. This city is much more modern than the rest of the cities near Marrakech. The tourism here is completely sun and beach. There are no big medinas or souks to visit, but that's not a problem, because the most fun, no doubt you'll find it on the beach.
You can lie down on one of the hundreds of sunbeds you will find along the beach to relax and sunbathe. Or if you are one of those who can't sit still, there are plenty of water and land sports you can do. For example, scuba diving, water skiing, surfing, camel and horse riding.
As for food, there are many restaurants located on the promenade for you to enjoy fresh fish or typical Moroccan food. This is one of the most worthwhile beaches, especially to disconnect from the hectic activity of the city of Marrakech.
If you prefer to let others take care of the preparations and you simply let yourself go, there is a wide variety of excursions to the city of Agadir. You won't have to worry about the transfer from Marrakech, and they include lunch and exclusive access to a private beach.
Essaouira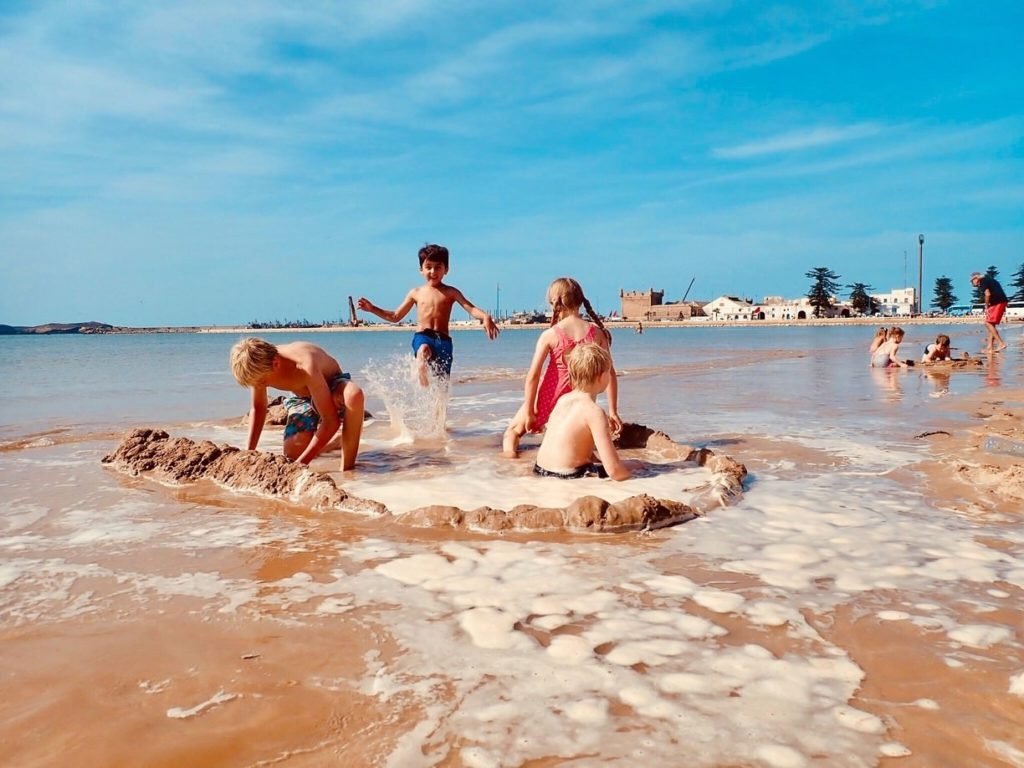 A little over 180 km from Marrakech, we are in Essaouira. A city of bohemian artists and fishermen with a historic centre listed as a World Heritage Site by UNESCO. This coastal city should be in your itinerary if you are going to travel to Marrakech for several days.
Feel the sea breeze on your skin as you walk along its promenade: sunbathe, surf and indulge in its restaurants. If after this, you still feel like more, you can visit its walled medina considered as a historical centre. Which, in case you didn't know, was the scene of one of the most famous series in the world, Game of Thrones. What we know as Astapor is indeed the city of Essaouira. If you want more information about this city, we recommend you read our post with everything to see in Essaouira.
By the way! Here are the cooperatives of women who make Argan oil by hand. If you are a lover of oils and cosmetics, I recommend you to take a look at them. This is undoubtedly one of the most complete cities of Morocco, with a composition of cultural and historical tourism and sun and beach.
Making an excursion to Essaouira from Marrakech is one of the best ways to get to know the city. You can choose between just the transport for only 30 euros from or include in addition to the transport a private tour for only 20 euros more. We believe that it is well worth it.