Morocco is a complete paradise and has got something to cater to every class of individual. A safe and peaceful country, it comes out to be one of the most beautiful destinations to get married. A lot of couples have had a Moroccan wedding as a destination wedding.
Be it a beach wedding or a wedding in a chic and contemporary hotel; you have plenty of options.
So can foreigners get married in Morocco? Moroccan legislation does not allow two foreigners residing in Morocco to marry before the local authorities. However, you can always register your wedding in your home country and have a destination wedding in Morocco.
You can plan your destination wedding in morocco as per your choices and preferences. Whether you like fancy, chic, or minimalism and luxury, you'll have many Morocco wedding venue options in the country for your destination wedding. It is one of the most romantic and safest places for your wedding.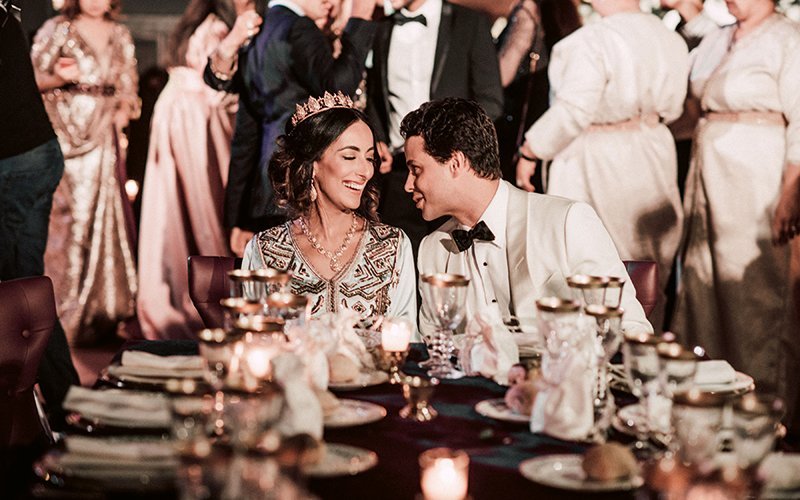 Here's a detailed guide to help you understand better about weddings in Morocco. We have tried to cover all aspects that will aid you in planning your wedding in Morocco. We hope the guide will help you in planning your special day in Morocco.
Why should you plan a wedding in Morocco?
The first and foremost important thing that you should know is why you should plan a wedding in Morocco. Weddings in Morocco means a diverse range of morocco wedding venues. A lot of couples plan their destination wedding in Morocco every year. The best part about a wedding in Morocco is that you get to experience the rich African culture. The glorious country offers both affordable and luxurious options. If you want to plan your wedding on a budget, you can easily do that. In case you want a luxurious wedding, you will have options for that as well. 
Therefore, you will have a lot of choices for your morocco wedding. Are you still wondering, "Why should you plan a wedding in Morocco?". Here are some of the reasons why you should do that:
1.    Diverse and delicious cuisine
Plan your wedding in Morocco and explore the diverse range of Moroccan dishes and cuisines. The cuisine in Morocco is a mix of various other cultures and nations. It is a combination of Arab, Mediterranean, Amazigh, Spanish, and French cuisines. Therefore, you can try flavorful foods and cuisines in the country. Moroccan cuisine has similar ingredients and is a mix. So, you will definitely enjoy the flavors and adapt to its taste. In short, the cuisine is full of flavors with a diverse range. Food is one of the most important elements. It can make your celebrations even more memorable. Make your wedding day memorable in Morocco with a wide range of colorful Moroccan cuisine. 
2.   Unique souks and markets
The country is well-known for its stunning shopping places. It has various unique souks or traditional bazaars. There are markets filled with amazing contemporary pieces throughout the country. Casablanca is also referred to as the shopping capital of the country. 
You can also wear a morocco wedding dress or their traditional dress – kaftan. You will find some of the most unique and stunning pieces in the streets of Morocco. From jeweled gowns to designer pieces and contemporary art, you will find everything. You can shop locally at a very affordable price as well. 
3.    Everything on a budget
One of the reasons behind huge tourist attractions is also affordability. You can plan some fun activities in and around Morocco at an affordable price. You can book some stunning venues on a budget. 
4.   Amazing weather throughout the year
The weather of Morocco remains sunny almost throughout the year. Considering the amazing weather, you can plan a lot of things for your wedding. The temperature varies from region to region. However, it is pleasant in almost all areas. The green landscape and sunny weather in the country make it the best place for destination weddings.
5.    Beaches and mountains
The country has beaches, mountains, desserts, great architecture, and whatnot. You can plan your pre-wedding and wedding activities in different styles. You can go for a beach wedding morocco or can plan a morocco wedding ceremony in any other venue. There are a lot of choices to plan your wedding in Morocco. Go ahead and plan your wedding in this stunning location.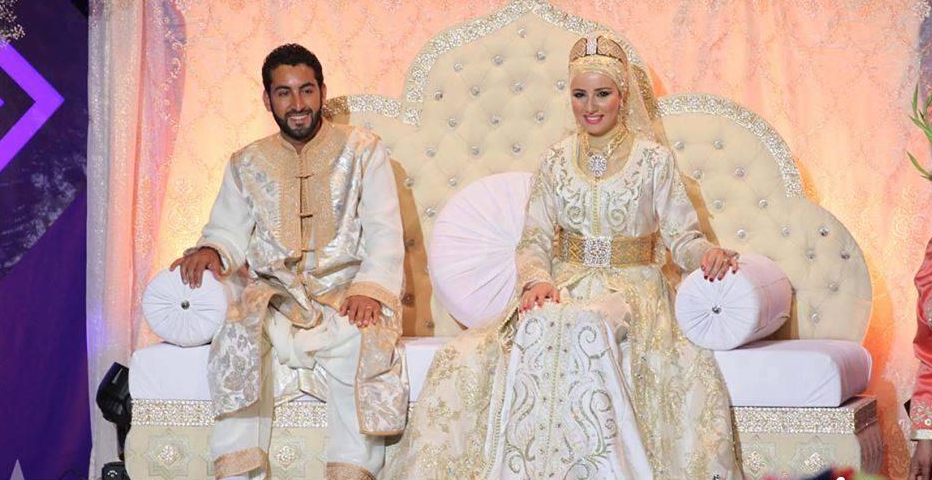 How to plan your ultimate destination wedding in Morocco? 
A lot of couples' dream of having a dream destination wedding. Morocco is the ultimate place that will offer you everything on a budget. Be it food, clothes, or venues; you will have endless options. The best part that attracts couples is the affordability factor. Therefore, you have the choice to plan a destination wedding in Morocco at an affordable price. 
Destination weddings may sound fancy and cool. However, it takes a lot to plan your dream destination wedding. Here are some tips that you can use to plan your destination wedding in Morocco:
1.    Choose your ideal location
You want a beach wedding, or a luxurious venue is completely your choice. Before planning your dream morocco wedding, you must have a clear idea about what type of wedding you want. This will help you in deciding various other things. Therefore, you should discuss this with your partner and decide mutually.
2.    Make your guests lists
You have to be very specific when making your guests list. A destination wedding will take a lot of effort. Making your guests list will save you from the hassles later. It will also help in estimating the costs of your wedding. You shall inform your guests pretty well in advance. 
3.    Set your budget
The next thing that you should do is set your budget. This is one of the most important factors for planning a destination wedding. Your budget may affect a lot of your choices. Therefore, you should always set your budget before finalizing any venue. Your budget will help you determine whether you can afford it or not.
You can find really cheap wedding venues as well as expensive venues as well. When you have a budget, you will have pretty clear choices. 
So, how much does a Moroccan Wedding cost? The average cost of a traditional Moroccan wedding is around $20,000 . This doesn't include the costs associated with hotel accommodations and venue rental though because they vary depending on where you're planning to have it.
You also need take into account all the expenses that follow including pre-wedding festivities like henna painting or showers if any are being planned as well as post-nuptial celebrations such as honeymoons!
4.    Hire a pro wedding planner
Save your time and energy by hiring a Moroccan wedding planner from that area. A wedding planner will coordinate and plan all the activities for you. Therefore, it will save you time. Make sure that the wedding planner you hire is reputed and not a fraud. Share your budget with them and plan your wedding together. 
5.    Visit Morocco before your wedding
If you can, you should always consider visiting Morocco before your wedding time. You can meet the wedding planner, vendors, and check everything in person. In case it is possible, we will suggest you visit Morocco before planning your wedding. 
6.    Look for hotels or resorts that offer huge group discounts
Some hotels and resorts offer huge discounts for groups. You may book such a hotel for your destination wedding in Morocco. It will save a lot of money. 
Follow the above tips for planning destination weddings in Morocco. 
Are weddings in Morocco expensive or affordable?
We have already mentioned that Morocco is famous for its affordability. However, what about the wedding costs? Can you plan your wedding on a budget in Morocco? Will it be expensive? 
The cost may vary depending on your choices. There are wedding venues in Morocco that charge less. 
The lowest cost can be somewhere around £4000. On the other hand, there are wedding venues that may even charge a huge amount, like £50000. Therefore, it all depends on your choices and preferences. 
These costs don't include flight charges and accommodation charges. These factors can cause an additional amount. It will also depend on which country you are coming from. Again, the accommodation cost may depend on the choice of your hotel. You can always go to hotels that offer group discounts. However, make sure that the hotel is near to the wedding destination. Don't choose a hotel that is away from the wedding location. It will be transferred to the traveling costs and will cost the same. 
Can British Nationals or UK Citizens marry legally in Morocco?
The British Nationals or UK citizens might have certain difficulties in getting married in Morocco. You will need to take consent from the British government in order to get married in the country. Otherwise, you will have to change your plans to get married in Morocco. 
Follow the below steps if you want to get married in Morocco legally: 
1.    Get an affidavit statement
The first step would be to get an affidavit from the British embassy. The affidavit should clearly state that it is legal for you to get married in the country. You will have to pay a certain amount of fee to get your affidavit. In case you don't have the affidavit, your marriage won't be legal in Morocco. 
2.    Get your affidavit legalized by the authorities
Both the bride-to-be and groom-to-be would be required to have an affidavit. Get your certificates from the embassy. After you have received your affidavit, the next step is to get it legalized. The local Moroccan authorities will legalize it. It is generally a slow process as it will be first translated into Arabic. After that, the registry will take steps to authorize it. 
The process can take anywhere from one week to one month. Therefore, you will have to wait until the process is completed. After it is certified, it will be valid for a period of three months. 
Apart from these formalities, you will also need a police record background check. Get it done from your region. A Moroccan doctor will check your health. You will be tested for STDs (or Sexually Transmitted diseases). A certificate from Moroccan doctor and the other documents will make your wedding legal in the country. 
In case of any queries, you may consult the British Embassy. Here are the documents that will be required for this process:
Birth certificate
Passport-sized photographs
Fees
Police record from British country
Medical certificate from a Moroccan based healthcare provider
Affidavit statement from the British embassy stating that the marriage is lawful
Passport
Divorce certificate or Death certificate (If applicable)
Are same-sex marriages legal in Morocco?
No, it is illegal. Same-sex relationships and same-sex marriages are considered a criminal offense in the country. You will not be allowed to marry in the country. Do not plan your destination wedding in Morocco in this case. You can plan your wedding to some other country where same-sex marriages are considered legal.
Best places to get married in Morocco 
There are some amazing venues for your destination wedding in Morocco. You can choose either of them and get the best venue for your wedding. We have gathered some of the best venues from different locations in Morocco. Continue reading and explore some of the best wedding venues in Morocco:
1.    Marrakech
Marrakech is also referred to as the city of luxury. Surrounded by the mountains and the desserts, the place has sun all-year-round. If you want to plan your wedding near the mountains, you can go ahead with this one. The luxurious venues and the varied cuisines make this place a unique and a great choice for weddings. 
Marrakech is an alluring location perfect for weddings and celebrations. There are various wedding venues in Marrakech that are popular for destination weddings. 
Here are some of the best wedding venues we suggest:
The Taj Villa Marrakech 
The stunning and lavish Taj Villa is dedicated to weddings only. It is one of the most beautiful Marrakech wedding venues. The villa has a maximum capacity to accommodate around 200 people. If you are looking for a high-end luxurious option, then this one is for you. The guests will also be able to view the stunning Atlas Mountains. 
Mandarin Oriental 
 The 60-year old hotel offers endless features when it comes to weddings. If you have a large guest-list, you can plan it here. The venue has an accommodation capacity of 1000 guests. The minimalist architecture and the luxurious range of rooms make this a perfect Marrakech wedding venue. If you are looking for something romantic and luxurious, go for this one.
The Capaldi 
Another gorgeous wedding venue on our list is The Capaldi. The venue is perfect for small and intimate weddings. Choose this venue and let your guests enjoy the majestic views of the Atlas Mountains. Enjoy the scenic beauty and stay in this wonderful hotel.  
La Sultana 
La Sultana is another luxury hotel with gorgeous rooftop views. UNESCO has featured the hotel on its list. A luxury spa and swimming pool at the hotel adds to its beauty. 
You can choose this beautiful hotel for your destination wedding in Morocco. You can also hold your traditional wedding at this gorgeous place. 
2.    Rabat 
Rabat is another popular destination in Morocco. It is famous for its shopping streets and busy vibes. 
There are some gorgeous hotels and venues. However, it is not as luxurious as Marrakech. 
Here are some of our recommendations:
L'alcazar 
L'alcazar is a heritage palace and a perfect location for your intimate weddings. There are eight stunning rooms in the hotel. You will get all the luxurious amenities in the hotel. 
The hotel is ideal if you want a super close wedding. It can accommodate around 16 guests. Therefore, it is perfect for couples who want to celebrate with their close friends and families only. It is a hidden gem in the centre of Rabat and an ideal location for your wedding. 
Sofitel Jardin des Roses 
Another wedding venue in Morocco that we suggest is Sofitel Jardin des, Roses. The rooms at the hotel offer magnificent views of the stunning Andalusian gardens. 
Book this gorgeous 5-start beauty for your destination wedding in the country. After your wedding, you can hunt in the shopping streets. 
3.    Fez
In recent years, Fez has undergone a huge transformation. The number of tourist attractions has continuously increased in the city. Fez, also one of the largest cities in Morocco, has some great wedding venues. Fez is famous for the preservation of its rich traditional culture. If you want a traditional wedding in Morocco, this is the place to be.
Here are some of our venue recommendations: 
Hotel Sahrai
Live the traditional culture of Morocco in this contemporary boutique hotel. The hotel has a maximum accommodation capacity of around 120 people. Therefore, it is perfect for intimate weddings. The hotel also features an outdoor pool, spa, and wellness center. Therefore, your guests will have all the amenities centered around them. Choose this venue and make your weddings memorable. 
Dar Attajali 
The charming hotel is perfect for your small and very intimate weddings. The three-star hotel is peaceful and affordable, as well. If you are looking for a cozy yet cultural place, the hotel will be a perfect choice. Your guests will also be able to enjoy the gorgeous mountain views. The hotel is a relaxing and magnificent place for your weddings in Morocco. Choose this venue and make your destination wedding in Morocco a memorable one. 
4.    Essaouira
Essaouira, also known as the Windy City of Morocco, is a small seaside town. Host a wedding in a peaceful location. Make it an unforgettable experience for you and your guests by choosing this wonderful seaside location. The city is safe and very much relaxed in comparison with the other places in Morocco. Therefore, it makes the perfect choice for your wedding in morocco. 
Here are some of the best wedding venues in Essaouira we recommend:
Villa Anouk 
The 7-bedroom villa is perfect for your very intimate and close weddings. The gorgeous villa is located on the outskirts of Essaouria near the coastal town. This place is magical and will make your wedding celebrations livelier and fun. Choose this stunning location for your traditional wedding in Morocco. You can plan your destination wedding at this venue and make it an unforgettable experience. 
Villa Gonatouki 
Another one on our list is this beautiful Villa Gonatouki. The best thing about this wedding venue in Morocco is the gorgeous views. Your guests can enjoy the scenic beauty of oceans and mountains at this venue. Enjoy your wedding in this quiet and peaceful location. You may hire a wedding planner for your destination wedding morocco. Plan everything at least six months before your wedding date. 
Riad Baoussala 
Yet, another gorgeous wedding venue on our list is this stunning Riad Baoussala. Celebrate the most important day of your life at this beautiful place. You can hold a wedding for up to 100 guests at this location. Therefore, it is a perfect choice for intimate and close destination weddings as well. 
Tips for planning your wedding in Morocco
Planning a wedding may seem overwhelming. However, there are a lot of tasks associated with it. From venues to your outfits and the guest's lists, make sure everything is ready. If you are planning a destination wedding in Morocco, you have to check on a lot of things. 
Make sure you start your planning at the early stage. Marriages require a lot of bookings. You will have to book hotels, photographers, vendors, and wedding venues. Sometimes, it may happen that another couple has already booked the venue. You can avoid this by planning at an early stage. 
You can take the help of a professional wedding planner to assist you with all these. We'd also suggest you have a plan B, just in case. There can be unprecedented situations. Therefore, you should have a plan B in your mind. Be it location, wedding venue, or the wedding photographer, have a list of choices. 
Always pay special attention to the wedding photographer, wedding dress, and the menu. These are some of the most important elements of any marriage celebration. Make your weddings unforgettable by making the best decisions. 
Follow the above-guide for planning your wedding in Morocco.
Read More:
Riad Assilah in Chefchaouen
The Kasbah Museum in Chefchaouen (Ethnographic Museum)
Sleeping In Tents: An Unforgettable Experience
Best Beaches in Asilah
Getting Around Morocco
Moroccan Arts & Crafts
16 Best Things To Do In Meknes (Morocco)
Meknes To Volubilis
Fez in 2 Days
Marrakech to Ouzoud
Tamegroute Travel Guide
Where to Eat in Chefchaouen