There are places in Morocco for all tastes and colours, but if there's one in particular that I never get tired of going to, it's Chefchaouen. Although the name is due to the pearl of the Atlantic, the accommodation is in Chefchaouen, as it's the second of a hotel initiative whose first riad is in Asilah, inheriting the name. This is why it is most commonly called Riad Assilah in Chefchaouen.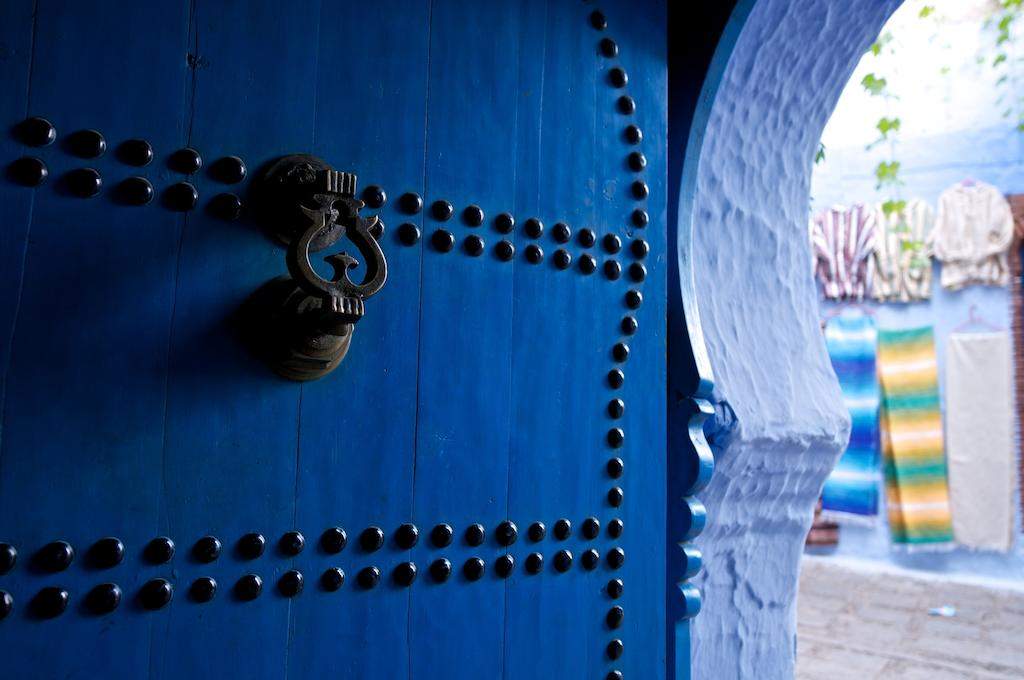 Here are the best places to stay in Chefchaouen.
Get the best deals and discounts on hotels here.
Characteristics of the riad
The most common way to get there is to ask for a taxi to take us to the door of the Hotel Parador, and from there take a short five-minute walk, as the street where it is located is pedestrianised. In no case will it be necessary to ask for more directions, since at the taxi stand Fatiha, the person in charge of the riad, will be waiting with the best of her smiles, and we will talk about her in depth later on, since she deserves a dedicated section.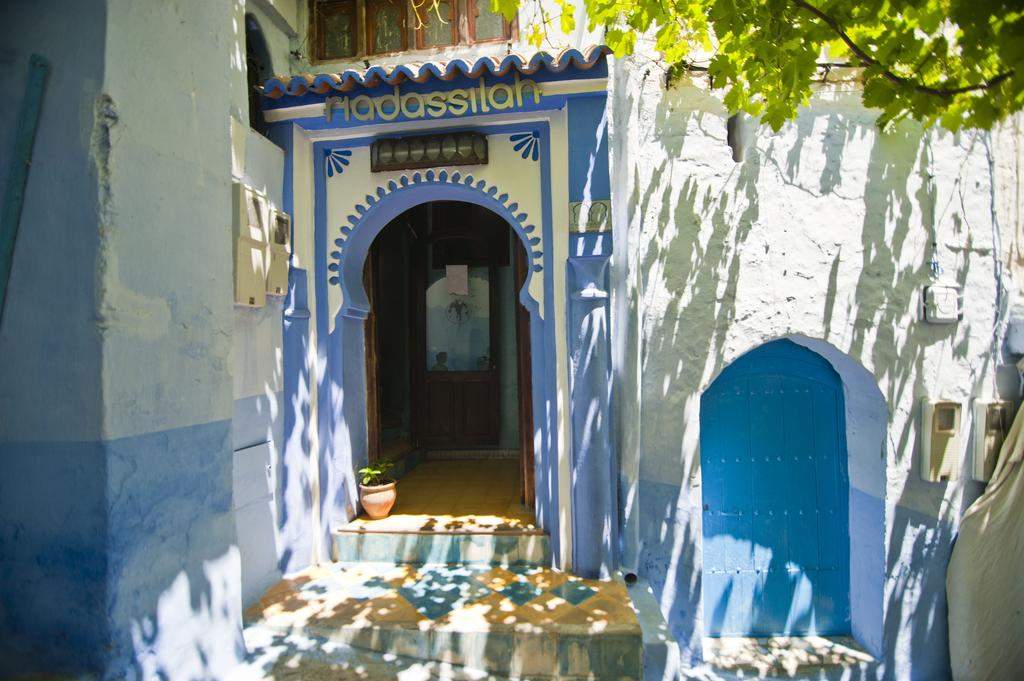 When you arrive, what will surprise you the most is the decoration, since to the typical appearance of these places you can add a more minimalist style of furniture; however, and even though when you read it you can hear it creaking, it is a combination that looks surprisingly good.
Courtyard of Riad Assilah in Chefchaouen
The common spaces you will find when you enter will be a small reception and an interior patio, where the sofas surrounding the fireplace invite you to spend hours and hours with the rest of the guests (and if this is not enough of an excuse, it is the area where the wifi best reaches). Two rooms are connected to it: a small one for breakfast and dinner next to the reception, and a bigger one right in front that has a tea room type decoration, ideal for lunch.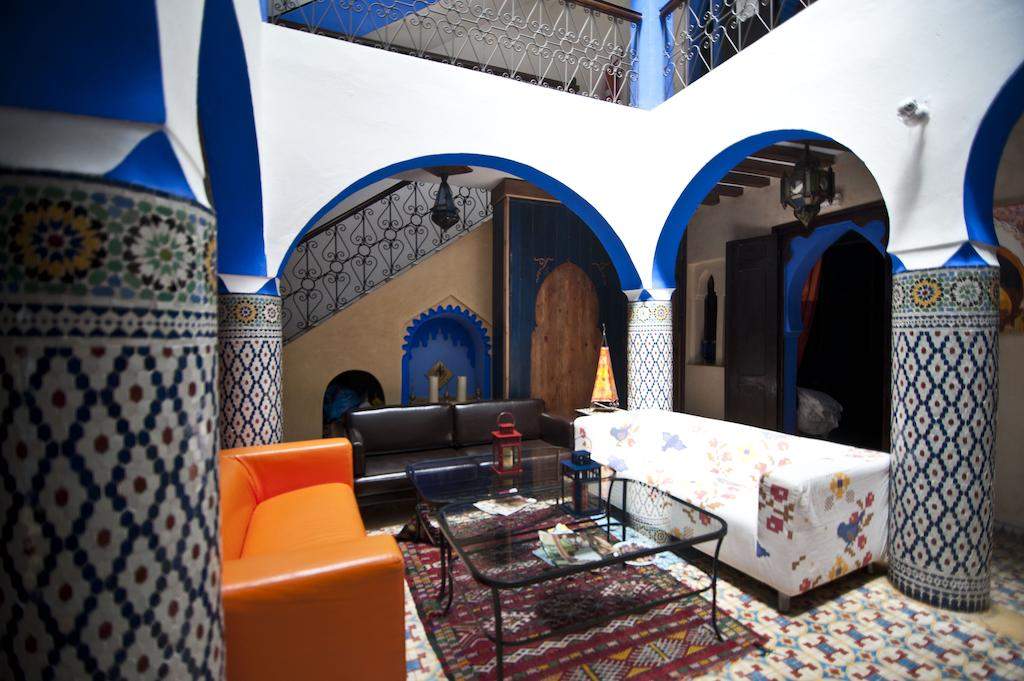 Finally, the upper floor is dedicated to the rooms, seven in all. They are decorated very much in the Moroccan style, with mosquito nets over the bed to avoid mosquitoes and with antique ceramics as the main element of the bathroom. For putting some glitches, they can be somewhat small rooms, although with the charm that distills will not be something that you worry.
Fatiha, the soul of Riad Assilah
I have always thought that a company is nothing without its human capital. In that sense, and I'm not exaggerating, Riad Assilah is Fatiha and Fatiha is Riad Assilah. She is a woman who loves her work and whose vocation is to make the traveller feel at home. And to illustrate this, a small sample of all the attention that was paid to me during my stay.
I think I'm not wrong when I say that one of the things that makes everyone lazy is checking in before they stay. However, when I arrived at the riad with Fatiha, and after she briefly showed me the room, she suggested that we go to the room to freshen up and leave our luggage, writing down from there everything we need to check in on our own.
Another aspect that characterizes it is how well it guides the traveler to know how to move and where to eat. And, yes, I know that normally Moroccans are distrustful in that aspect because the commissions are one of their main income, but I assure you that if she recommends any place to eat, have a snack or enjoy a tea, it will be because she knows that the customer will be treated well and at a very affordable price.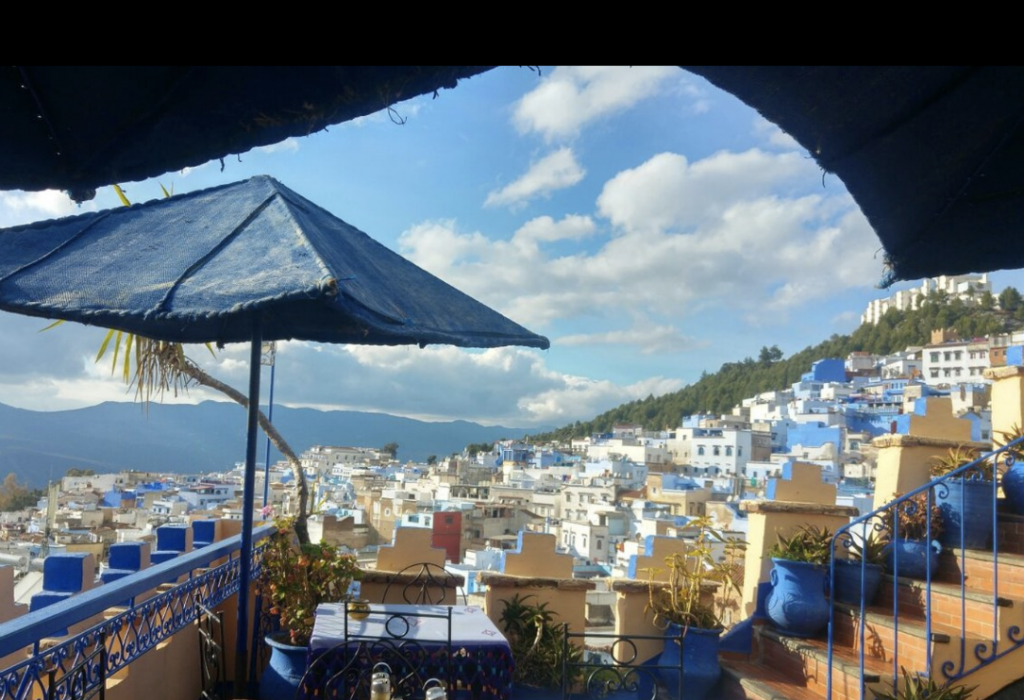 Without going any further, the same day when we arrived we commented (just in passing), that we wanted to have dinner out. Without hardly noticing it, and taking advantage that he had to do some errands, she went directly to the Aladdín restaurant to reserve us that night a table with the best view: on the upper floor, next to the fireplace and looking directly at the Uta el-Hammam Square. Needless to say, we felt like kings.
As if that wasn't enough, she is also a great cook, one of those who show experience and love in what they do: on the recommendation of other travellers, the second night we stayed we commented that we wanted to pay the supplement for her to prepare dinner for us; our intention was, basically, to enjoy a home-cooked meal in the company of Fatiha, so we left the menu to her choice: when she invited us to stand in front of the table we couldn't believe what was in front of us: falafel as a starter, a huge bowl of lemon and olive tajines, and a homemade chocolate and toffee custard for dessert. If it sounds good, I assure you it tasted much better.
And if what I've told you doesn't convince you, believe me, I'm not exaggerating if I say that she's always looking out for the guest, who inevitably ends up becoming her friend, something she's deeply proud of. Not in vain, she always shows as the best of her trophies the digital correspondence that she maintains with most of them, taking a continuous interest in them.
Without a doubt, Fatiha is the finishing touch to an accommodation that surprised me very pleasantly and that has left me with a very high standard for future accommodation. More than a riad, you will feel at home; I would repeat as many times as necessary, if only to enjoy Fatiha's presence, drinking tea while she tells me the stories of her day-to-day life in Chefchaouen.
Have any of you been there?
Read more:
Sleeping In Tents: An Unforgettable Experience
Best Beaches in Asilah
Getting Around Morocco
Moroccan Arts & Crafts
16 Best Things To Do In Meknes (Morocco)
Meknes To Volubilis
Fez in 2 Days
Marrakech to Ouzoud
Tamegroute Travel Guide
Where to Eat in Chefchaouen