Larache, in Morocco, is a small city (107,371 inhabitants). It is in the Region of Tangier-Tetouan and was known as the old Lixus. Located between Rabat and Tangier, the city has not yet been invaded by tourists, something rare in the country. It has a quiet atmosphere and the characteristic good spirit of the people who are always ready to chat or give you advice.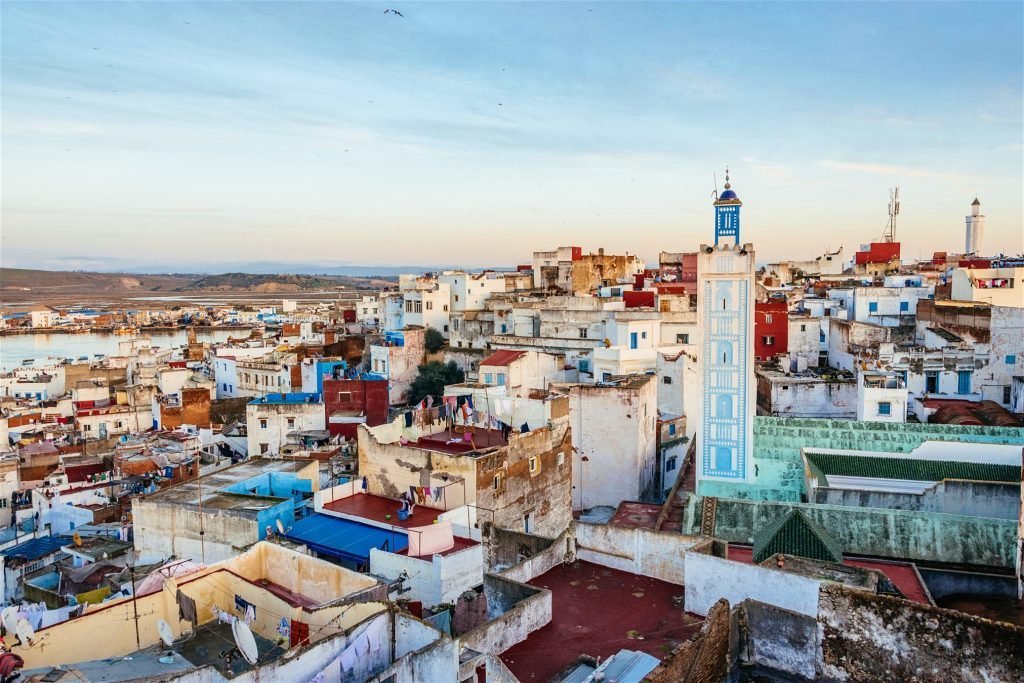 Located in the north about 86 km from Tangier, the province of Larache was created on October 14, 1985, is part of the Wilaya of Tetouan. This city is one of the clearest examples of what was the Spanish Protectorate in Morocco, as it has many traces of its Spanish past.
Larache is a beautiful city of great charm, whose Kasbah advances over the sea like the prow of a ship. Andalusian in appearance in its modern quarters and captivatingly Arab in its medina, it sits on the banks of the Loukkos River.
In the summer, Moroccan tourists who have emigrated from different European countries (England, France, Spain, Portugal, Belgium …) offer the place a rich cultural diversity .
Practical Information
What To See in Larache
Where To Eat in Larache
Best Hotels in Larache
The Climate
The province of Larache enjoys a Mediterranean climate, characterized by an alternating wet and cold season, from October to April, and a dry and hot season, from May to September. Temperatures vary from 6 °C during the cold season to 32 °C in the hot season. Annual rainfall varies between 700 and 800 mm and is almost entirely concentrated between October and April.
How To Get To Larache
The route from Tangier to Larache is easily accessible by car. One of the most popular ways is by renting a car. In just one hour you can be in Larache.
If you do not want to drive, the services of Grand Taxi or buses can also take you to Larache. Shared taxis plying the route are very cheap.