Moroccan craftsmanship is undoubtedly one of the attractions that attract the most interest among the lucky visitors of this beautiful country. Through it, it's proud inhabitants have managed to showcase its rich history as a fundamental part of its impressive cultural, artistic and social legacy.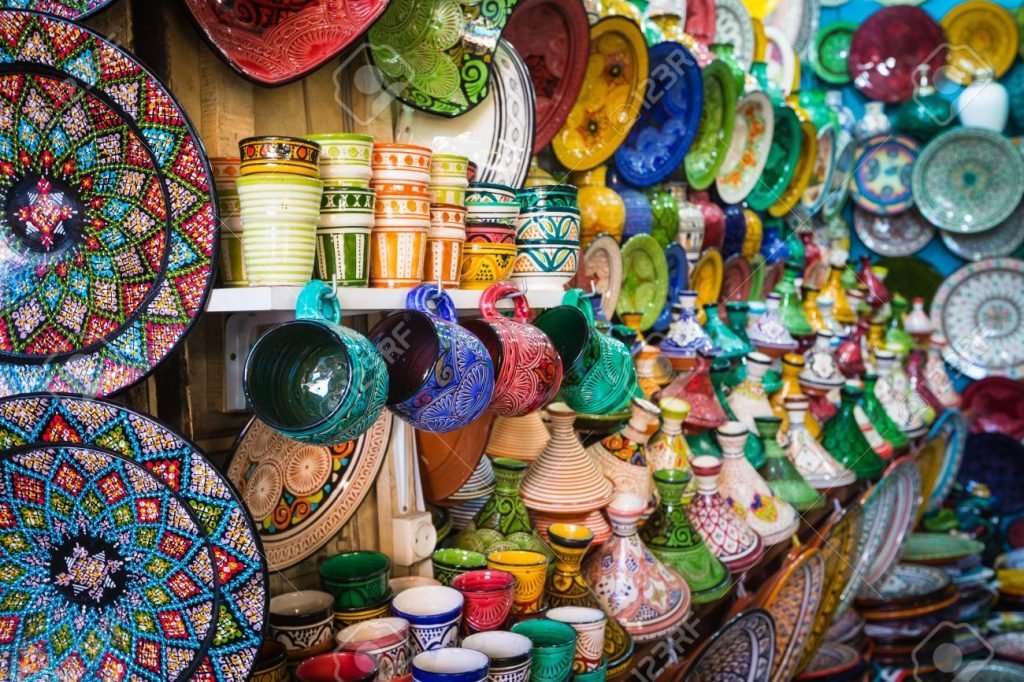 The culture of Moroccan craftsmanship is certainly diversified and today we find it represented in many different ways. The best things to buy in Morocco are carpet weaving, pottery, basketry, embroidery, jewelry and, of course, leather.
Tips And Ideas About What To Buy In Morocco
If what we are looking for is a beautiful sample of Moroccan pottery, in Safi or Fez they offer the best examples of pottery in blue, green, brown or yellow. For something different, look to the cities of the interior like Meknés, Azemmur or Rabat, where we will find samples in enameled mud or glazed of great enchantment.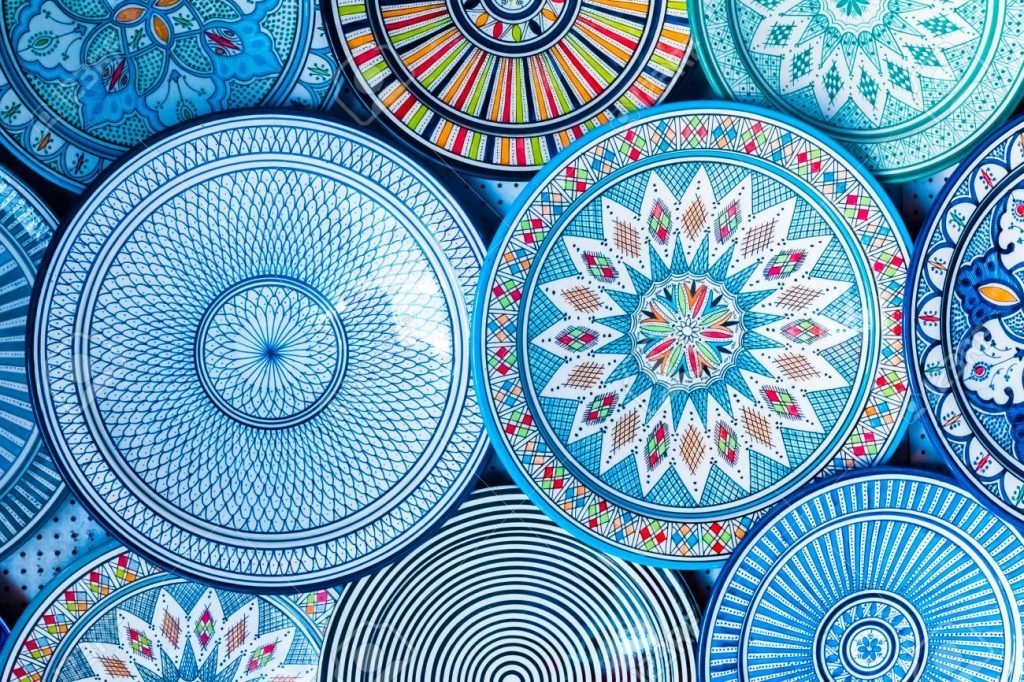 As for the universe of Moroccan carpets, the first thing to do is to distinguish what we are going to use them for in order to decide on a certain number of knots and a specific weave. Rugs made in Rabat are the most coveted, whether they are coarse or urban, although the Berbers follow them closely.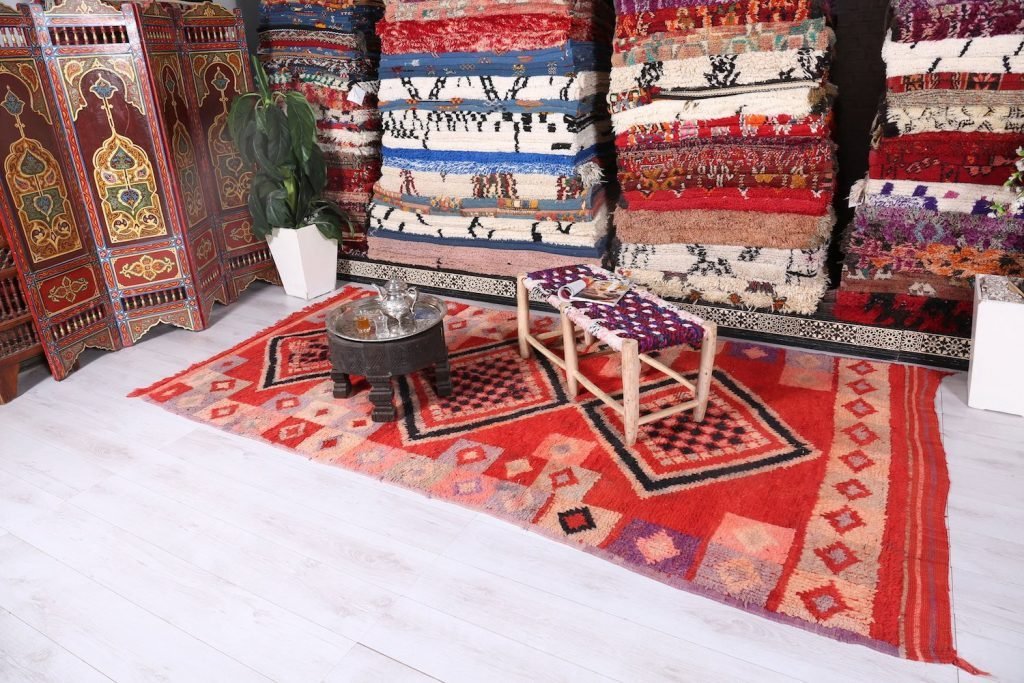 We cannot leave Morocco without buying some clothes or household linen finished off with the very precious hand-made embroideries, the unquestionable jewel of Moroccan craftsmanship. Although the variety of both raw materials and techniques is overwhelming, the motifs and richness of color are present in all compositions.
Basketwork is another sure bet within the crafts of Morocco. Its functional character has meant that we can find practically everything in materials such as reed, dwarf palm and cane.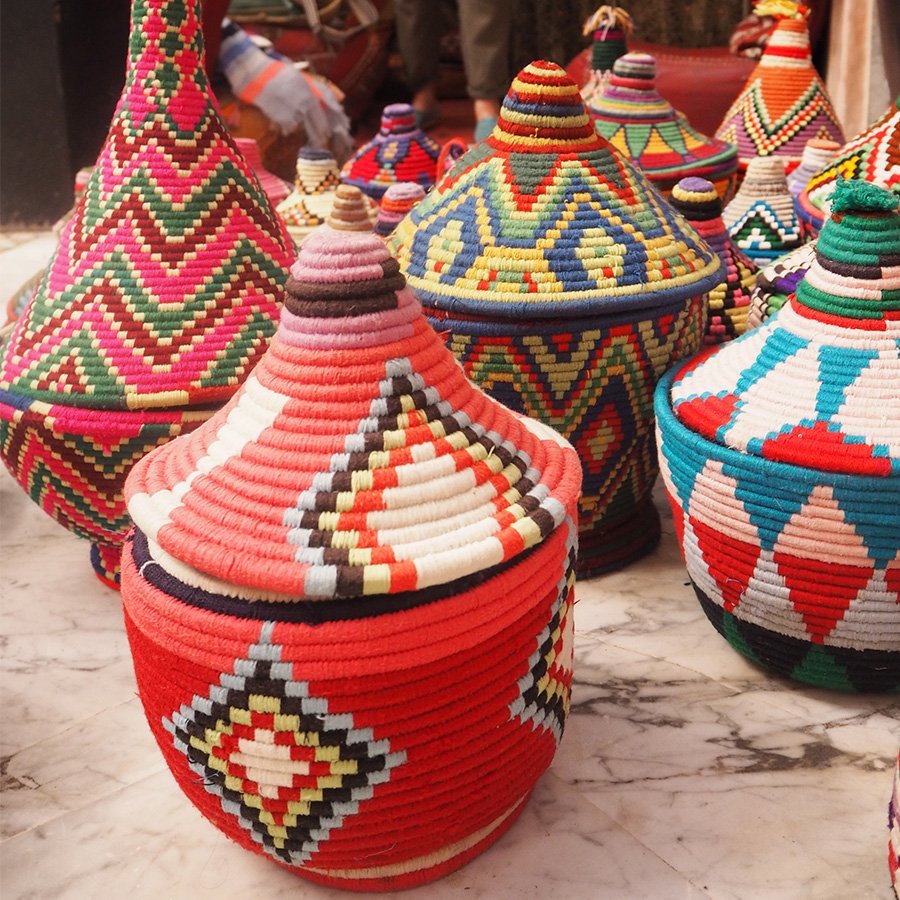 Something similar occurs with the magnificent Moroccan leather articles, which, in addition to surprising us with the classic slippers, trunks or pouffes, we can enjoy in the form of belts, wallets, purses or jackets.
Silver, gold and precious stones are the queens of the goldsmith's trade in Morocco, with its craftsmen living in the same century-old neighbourhoods as their ancestors many centuries ago. Likewise, the curved daggers of Berber craftsmanship are well worth an investment.
Where To Buy Moroccan Handicrafts
Most large cities specialize in producing Moroccan products, although it should be noted that on many occasions it is the small neighboring towns that are in charge of these tasks.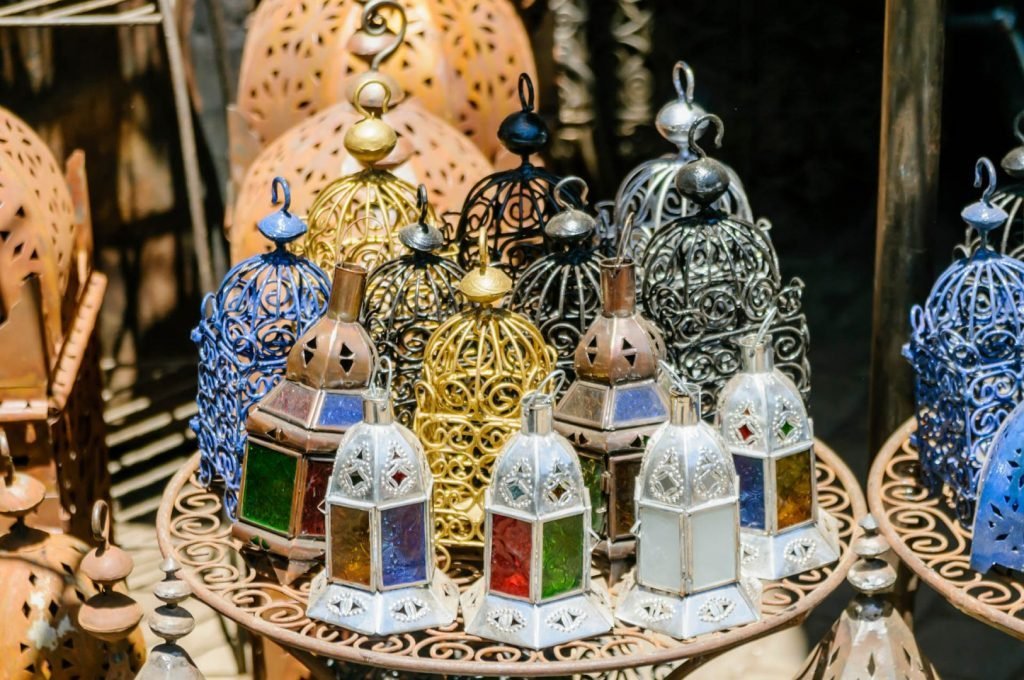 On the coast we must mention Casablanca, Essaouira, Safi, Sale or Rabat. To the south include Tazenakht, Taroudant, Alnif, Erfoud, Goulmine or Tiznit.
Tetouan, Tangier, Chefchaouen and Ouezzane in the north and in the center the monumental Fez, Marrakech, Meknes, Taza and Azrou. Don't worry if you can't make it to all these places on your first trip. Consider it an excellent excuse to visit this unforgettable country of the hot sun some other time.
If you think someone might be interested… share it!