Going from Meknes to Volubilis can be difficult if you're not well prepared. As crazy as it may seem, we had a hard time finding a Petit Taxi willing to take us. The two cities are barely 20 miles apart. To avoid the same thing happening to you, we have prepared this post with the 3 best options to go from Meknes to Volubilis so you can choose the one that suits you best. Everything will depend on your budget and your capacity to suffer.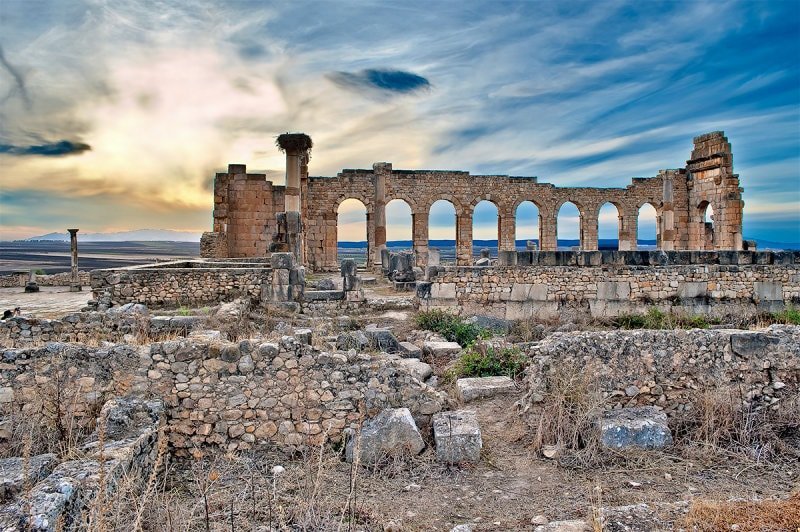 How To Go From Meknes To Volubilis? 3 Options
Grand Taxi, the most economical option
If you want to get from Meknes to Volubilis as cheaply as possible, then you should opt for a Grand Taxi (and suffer). It is clear that it is the cheapest option by far, but it is very important that you first know the difference between Grand Taxi and Petit Taxi.
There are two types of taxis in Morocco: the Grand Taxi and the Petit Taxi. As the name indicates, one is bigger than the other, although there are other things you should know.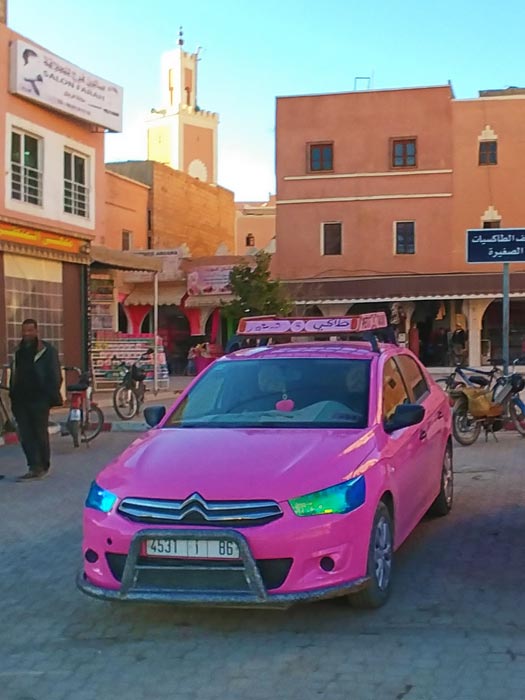 Grand Taxi: they are long and big cars. The model par excellence is the old Mercedes Benz 200 series. What you should know is that it will not leave until the car is full. Usually 6 people fit in, although they often carry up to 7, so it's a bit uncomfortable. They don't have a meter and you have to negotiate the price before you get in.
Petit Taxi: these are smaller cars and basically cover intercity routes. Unlike the Grand Taxi, most of them do have a meter, although you must be careful to turn it on. If the driver refuses, get out of the taxi and find another one.
Having said that, if you have decided to go by Grand Taxi, you have to go in front of the French Institute, where the stop for these cars is located. Then, to get out you must wait until it is full, although first thing in the morning, it doesn't take too long. Perhaps, walking through the historical area of Meknes you will find someone who offers it to you.
The route of the Grand Taxi and its prices to go from Meknes to Volubilis are as follows:
The first stop on the way is Moulay Idriss. The journey to the holy city costs 10 dirhams (about 1 euro). There, before or after visiting the holy city, you will have to take another Grand Taxi to Volubilis.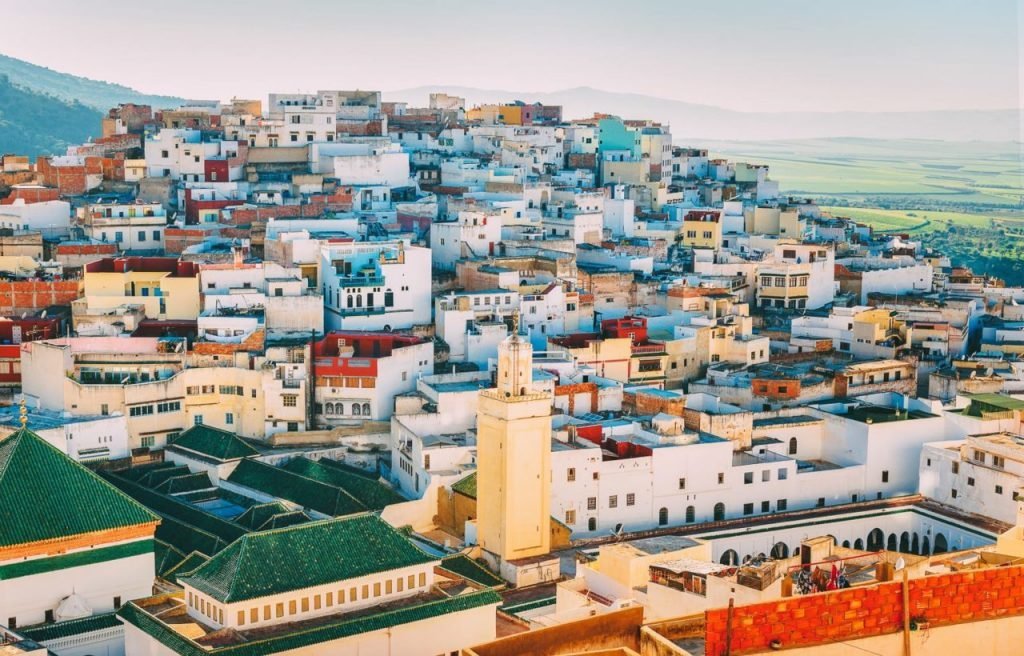 It's only a 5 minute drive, so the next trip should cost you no more than 5 dirhams (0.50 euro), although it will depend on how full it is. For example, if you go in the low season, it will cost more and to avoid wasting time you may have to pay for the entire taxi.
And then to come back the same. 5 dirhams more to Moulay Idriss and then 10 dirhams to Meknes.
In total, if everything goes well, you can go from Meknes to Volubilis for about 30 dirhams (about 3 ?). Of course, it's quite unlikely that everything will go as per plan. If you get it for less than 60 dirhams, you'll be lucky.
Is it worth going from Meknes to Volubilis by Grand Taxi?
It's really an experience, although as you can see it can be very tiring. Not only because you have 7 people in the car, but because you have to search for Grand Taxis all the time and negotiate the price. Despite being a super cheap option compared to the others, we do not recommend it. Besides, you have to consider that normally you don't spend more than one day in Meknes. So the time is quite limited to go looking for and negotiating with taxis. We don't think it's the best option to visit Volubilis from Meknes.
Going by Petit Taxi, a rare alternative
As we have said, a Petit Taxi usually makes intercity trips. We spent half an hour stopping several taxis of this type to see if we could agree on a fixed price to go to Volubilis and Moulay Idriss. But there was no way, nobody wanted to go there. They even tried to scam us twice, saying they were giving us a ride, when in fact they were offering a Grand Taxi service.
We asked at a Petit Taxi stop and were told that we had to go to the Ville Nouvelle or the outskirts of the city, which would cost a lot in the Medina. The approximate price for a 3 or 4 hour private taxi is around 400 dirhams. Without a doubt, a much more expensive way to go from Meknes to Volubilis.
Private tour contracted at the hotel, our option to go to Volubilis
We think it's the best option. After being in the heat for a long time, tired of being swindled, we ended up calling the hotel to hire a private driver. We had little time, so it was our only option to get to Volubilis from Meknes.
Obviously the price changes. They charged us 500 dirhams (about 50 euros).They pick you up and drop you off at the hotel door, so you also save on possible taxis. You go in a comfortable car, just for you and you have as much time as you want because the driver waits for you at the door. In the end, when it comes to taking a taxi in Morocco, the price is the least important. The drivers are usually not very honest and they do their best to scam you.