Today's article is dedicated to where to eat in Chefchaouen. Culinary recommendations have always seemed fundamental to me in order to enjoy a country in its entirety, more so when you consider a place with such a rich gastronomic tradition as Morocco.
I hope to guide you well, since even being based on my tastes I think it can be useful to everyone. Anyway, if you have visited someone else and you recommend it, you only have to say so and it will be added to the list.
So let's get started!
Traditional Restaurants in Chefchaouen
Here are the best places to stay in Chefchaouen.
Get the best deals and discounts on hotels here.
Aladdin Restaurant
The best known is the Aladdin Restaurant and offers a menu with a price of around 80 dirhams and which includes two dishes, a drink, bread and dessert. The pastries are outstanding, made individually, although without a doubt the best thing it provides are its views of the Kasbah Museum and Utta el Hamman square, especially at night. It's best to book a table in advance in the glass area on the top floor, next to the fireplace, because it is usually full.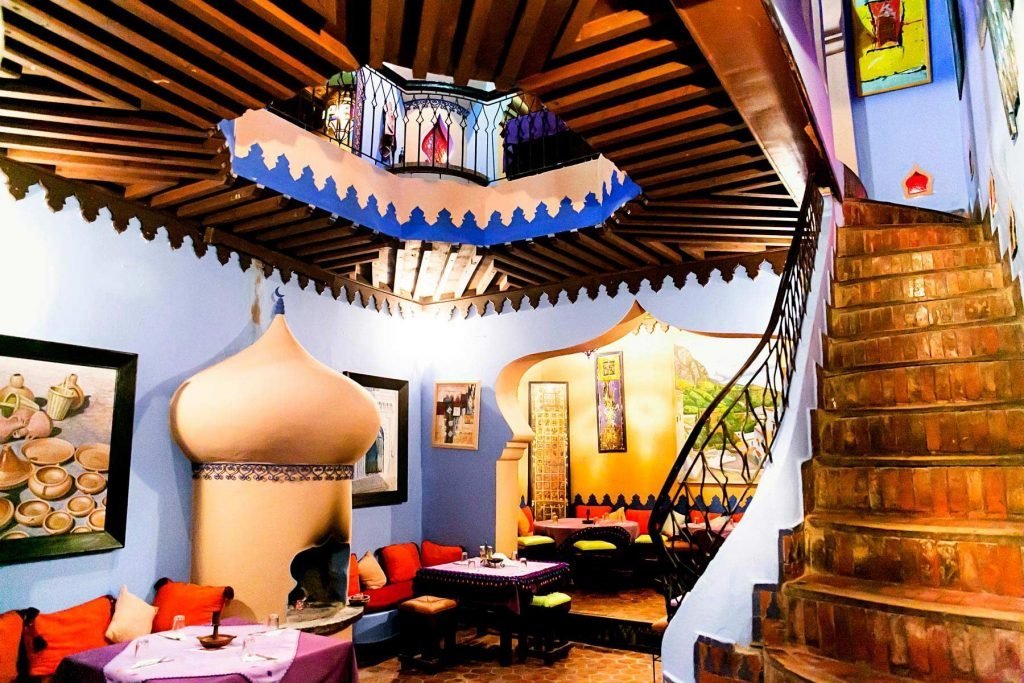 It is located in the main square and you can't miss it: it is a blue building with three floors and a roof with parasols that look like mushrooms, although to get there you have to take the street on the left of the restaurant's façade.
Aladdin Restaurant
17 Rue Targui
Tel. 539 989 071
Casa Hassan
Another very famous restaurant is Casa Hassan. It also has a fixed menu, costing about 9 euros per person, including the same as the previous one and highlighting its cous cous. It's a little smaller and all inside, but decorated with a lot of care. It is located on the street leading to the Aladdin restaurant.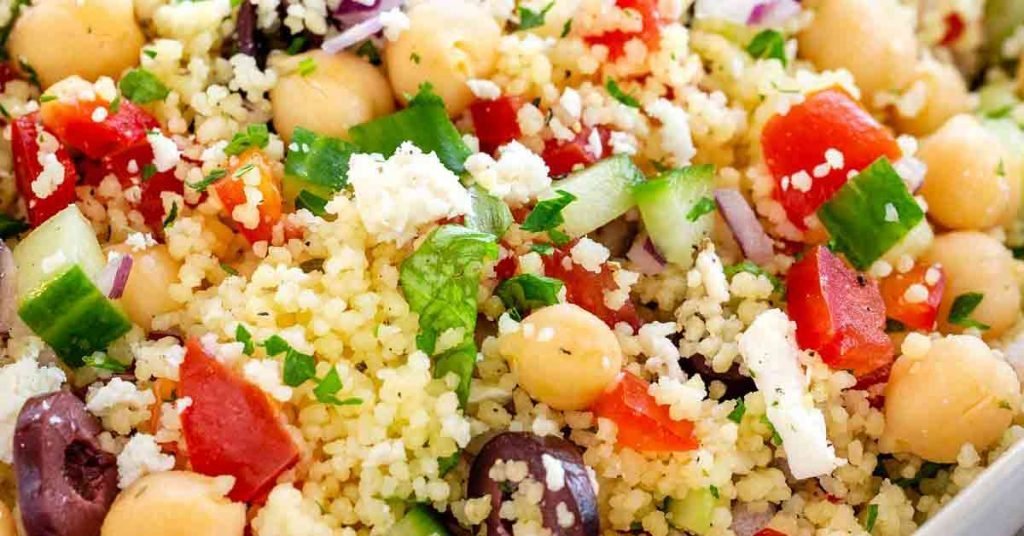 Casa Hassan
22 Rue Targui
Tel. 539 986153
Beldi Bab Ssour Restaurant
The restaurants above are the two best known restaurants in Chefchaouen, but they have the disadvantage of being mainly oriented to tourists. If you are looking for dishes with an even more authentic and homemade taste, I strongly recommend the Beldi Bab Ssour Restaurant. And because it is aimed at the local clientele, it is very cheap (a full meal, including drinks and dessert, is usually not more than 60 dirhams).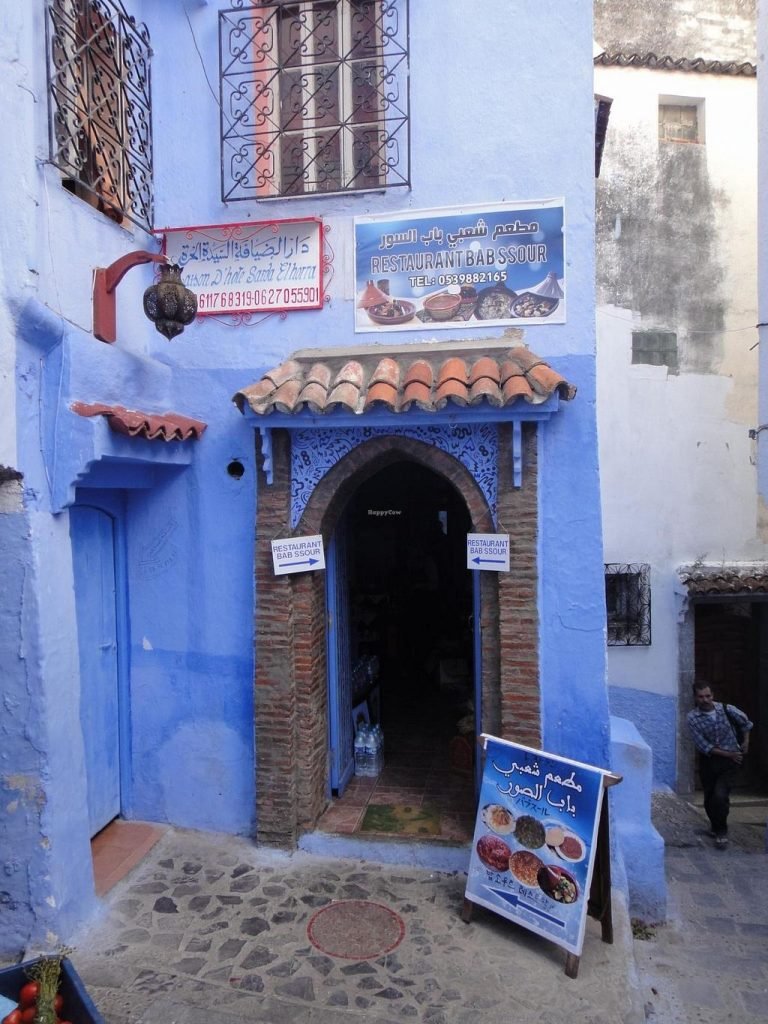 It is a bit hidden: you will have to walk in the opposite direction to the Aladdin until you find the signs announcing it, being necessary to go down a staircase.
By the way: if you see a huge number of Asians when you enter, don't panic. The owner, smart as a whip, has found a niche among Japanese tourists and has learned their language (his restaurant being the only one in Chefchaouen where it is spoken).
If you want a recommendation, go on Friday, the day of the cous cous, around 13:30 or 14:00 at the latest, when it's freshly made.
Beldi Bab Ssour Restaurant
5 Rue El Kharrazin
Tel. 660 261128
The Best Place To Have a Beer in Chefchaouen
Unfortunately the city does not offer many options for drinking alcohol. However, for those of you who are looking for fresh beer, I have a an amazing place in mind for you: Hotel Parador.
You will be able to access its terrace, with a swimming pool that overlooks the whole valley with spectacular views. I can assure you that spending the afternoon there, having a beer or some mint tea, is priceless.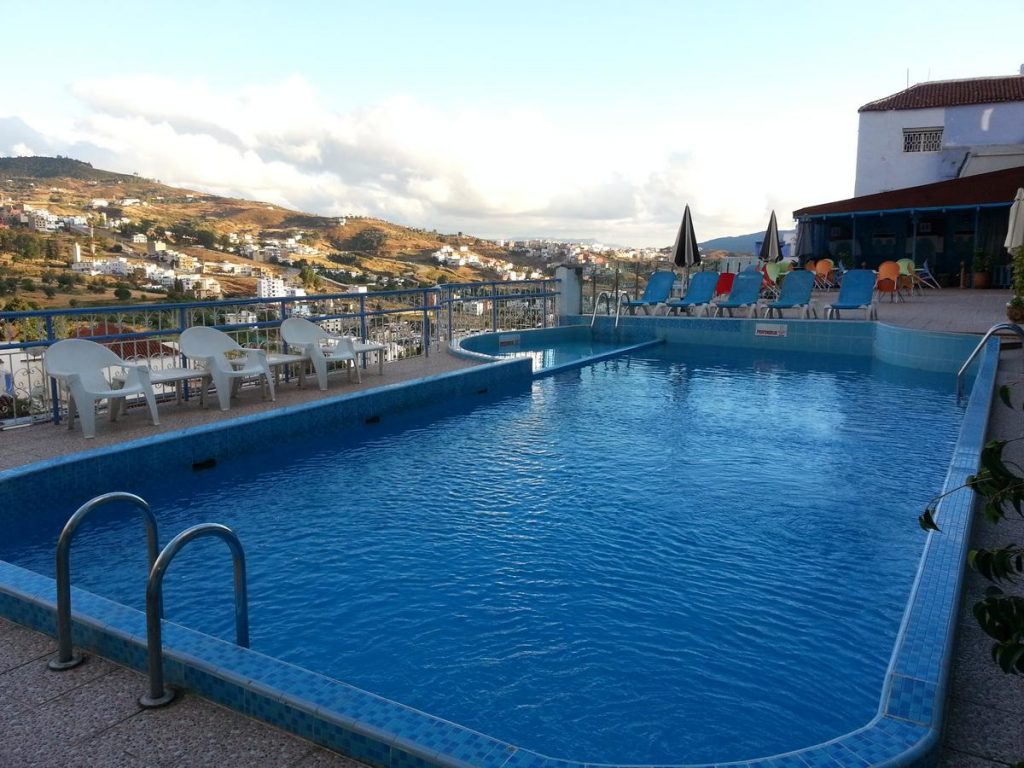 Keep in mind that beer is a bit expensive, about 2.5 euros on average.
Snacks…
To have a snack in Chefchaouen, the best thing is to go for a walk around the city while you taste some candy bought in a street market. One of the ones I recommend is in Uta el-Hammam square, on the corner of the street that goes to Casa Hassan. It is a small stall characterized by being full of bees attracted by the honey of the sweets, but with some very rich and cheap cakes.
Another place that I suggest is located just on the opposite corner; in this case they offer mostly pastries, so they don't carry so much honey. The only problem is that the owner works in an itinerant way and the place may be closed when you stop by.
Tea…
You can have Moroccan Tea almost anywhere in the city; in the square there are many bars (I would not recommend the food) where you can spend a nice time tasting different kinds of tea; or in any of the river bars, which have unbeatable views.
However, if you are looking for a place where the tea is prepared for authentic lovers of tea and frequented mostly by locals, I recommend you the Cafe Al Kasaba, located at the intersection between Utta el Hamman Square and Debnat Al Makhzen Square (where the Hotel Parador is located), just to the right of the exchange house.
Quick Meals in Chefchaouen
In case you are in a hurry and only have a little free time, you should buy a sandwich or something similar, because every minute you don't spend admiring and photographing the corners that the city offers is a lost minute.
Usually people go to a place with a huge menu of sandwiches located in the main square, on the left side (on the opposite side of the Aladdin). I don't deny that they are big and cheap, but the ones I bought are usually dry, and look much better than they taste.
Instead I recommend the Snack Chez Hizam Pizzeria, located right across from the Al Kasaba Cafe. Despite being very small, it has a lot of variety: kebab, pizza, sandwiches…they serve fast and have an average price of 15 dirhams; also, it can be accompanied with potatoes, so for less than 30 dirhams you can have lunch, including the drink, what else can you ask for?
And if you move away from the medina, another place that provides fast food (pizzas, hamburgers and paninis) and where they also have a fairly diverse assortment of pasta to go, is Chez Aziz. I suggest you order the pizza with seafood, accompanied by an avocado shake with curd, with a base of strawberries, bananas and chopped apples and topped with whipped cream and almonds. If it sounds good, as incredible as it sounds, it tastes better.
Chez Aziz
13 Avenue Hassan II
Tel. 539 988894
And with this last recommendation I end the post. I hope you like my recommendations and they will help you next time you visit the blue city and it's surrounding towns. And remember, if you know of any other place, comment on it… and we'll make a post about where to eat in Chefchaouen together!
Read More:
Riad Assilah in Chefchaouen
The Kasbah Museum in Chefchaouen (Ethnographic Museum)