Chefchaouen, also known as Xauen or Chaouen, is a village in the northwest of Morocco; in the Rif mountains near Tetouan. It stands out for the wide range of blue shades that cover the exterior of their houses, which range from the most intense to the palest through turquoise and violet.
Without a doubt, a dream place in Morocco.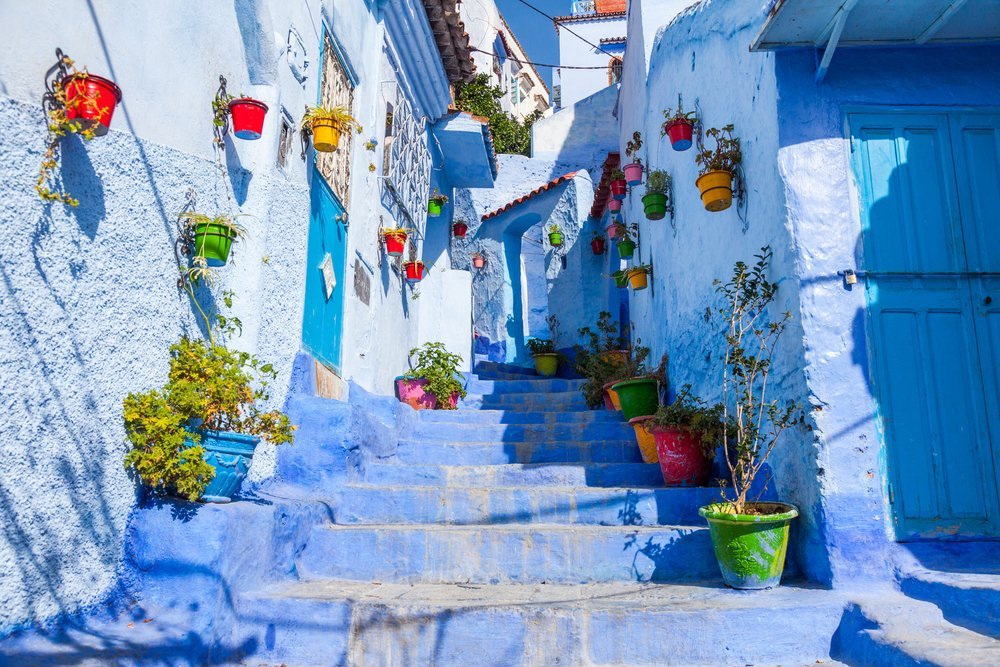 Here are the best places to stay in Chefchaouen.
Get the best deals and discounts on hotels here.
Chefchaouen was the last town in Tetouan to remove the Spanish flag once the territory was reconquered. Still, it is possible to see the Spanish influence in the name of the streets and bars of this town.
To begin the visit to this magical town flooded by a blue color that seems to evoke that of the sea, the appropriate place is the neighborhood of Er Rif Andaluz and, in particular, the Makhzen Square.
Afterwards, we recommend a visit to the Kebir Mosque, which has a spectacular octagonal minaret. It is located in the Plaza Uta el Hamman, a place full of restaurants and cafes where you can taste the Moroccan cuisine.
The next stop is Es Sueca, the oldest neighbourhood in the city, which has many craft and textile shops, which, of course, wear the radiant and classic blue colour that characterises the place.
The Medina of Chefchaouen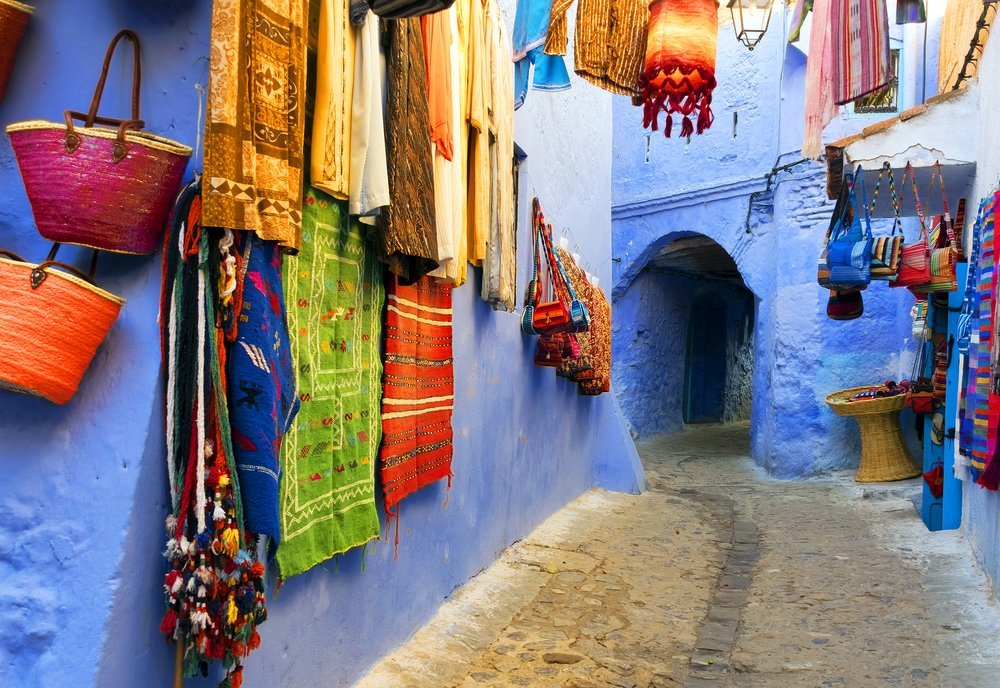 The Medina of this beautiful city is a mandatory stop for all visitors. It is located on a hillside next to the Ras el Ma fountain and its surroundings are the nerve centre of the town.
For this reason this is the main place that tourists visit as soon as they arrive, as they can immerse themselves in the way of life of its people and do their shopping. Its origins date back to the 15th century, a period from which it has preserved its Moorish soul. It still preserves part of the wall that was responsible for protecting the seven neighbourhoods that made it up.
Around Chefchaouen
Today Chefchaouen has expanded its horizons and is no longer limited to the old town. In fact, in its surroundings you can visit many places of interest such as Akchour and the Bridge of God or the Sidi Abdelhamid Park, which has a spectacular viewpoint from which to contemplate the blue that characterizes the region or the Mohammed VI mosque, which is not accessible to non-Muslims but certainly worth seeing.
Read More:
Riad Assilah in Chefchaouen
The Kasbah Museum in Chefchaouen (Ethnographic Museum)