Tetouan has a picturesque style, clearly reminiscent of traditional Andalusia, contrasts with that of the Ensanche, defined by a strong grid and with a Spanish colonial style. This also serves as a link between the medina and the contemporary and peripheral area of the city.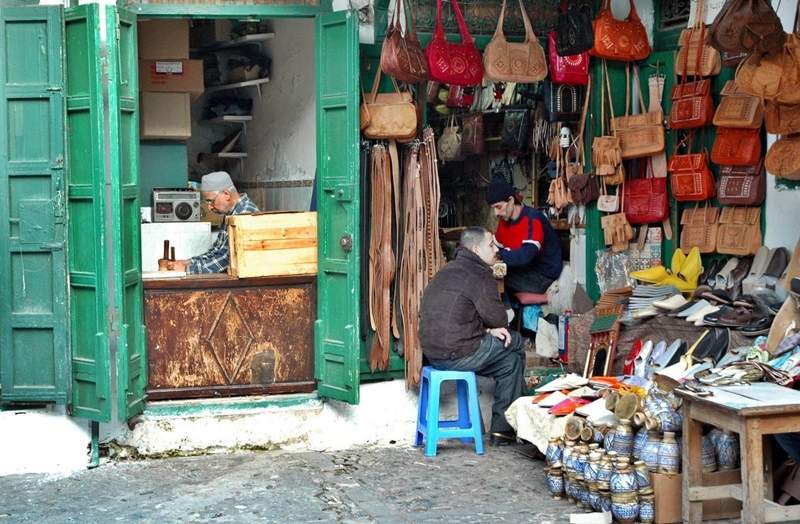 Its medina, completely whitewashed and with very narrow streets, where the only means of transport are animals, is a UNESCO World Heritage Site.
It is also interesting to visit because of its strong predominance of cultural buildings. Here you will find places of interest such as the Royal Palace, the School of Arts and Crafts or the Ethnographic Museum.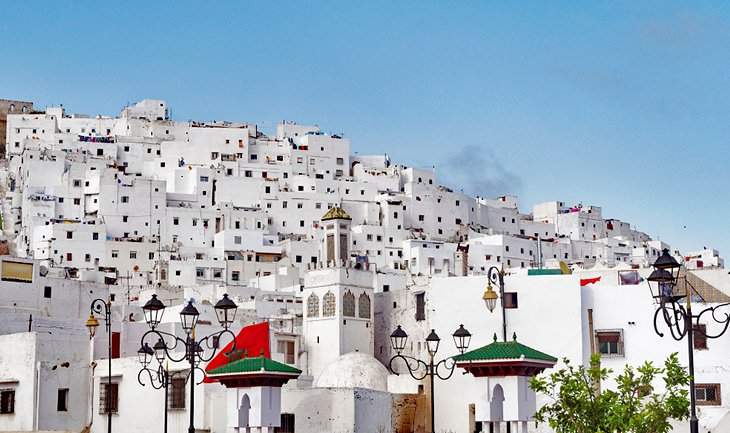 But if there is one thing that makes it stand out from other cities in Morocco, it is its continuous references to Spain, not only reflected in the text of some posters, but also in the influence of Spanish architecture in its streets.
Therefore, we can consider Tetouan a city of great contrasts and differentiated areas, where in a single step we can go from the chaos of the medina to the clarity of the architecture of the Eixample, all bathed in diverse cultural buildings and a marked Spanish identity.
The climate
Its climate is characterized by mild temperatures all year round. In summer, although they rise, the thermal sensation is not very high thanks to its proximity to the Mediterranean Sea.
Therefore, it is possible to travel to Tetouan at any time with light clothing (only jacket for the day and especially coat for the night in the winter months). It is then and in late autumn when there is some chance of rain (about 30%), being advisable to bring a small umbrella.
For more information, as well as the temperatures month by month and a forecast for the next days, you can check the following link: Climate in Tetouan.
Practical Information
Things To Do in Tetouan
History of Tetouan
Where To Stay in Tetouan
How to get to Tetouan
Travel to Tetouan by plane
The closest airport is Tangier. From there it is 60 kilometers to Tetouan by good road, so it takes only 45 minutes to arrive. The most comfortable way is to go by taxi from the airport, with a price that should be around 300 dirhams for the full taxi.
Traveling to Tetouan by road
As mentioned above, there are very good road links, especially with the north of the country. Most people go by taxi but some choose to go in their own car.
If you decide to go by road, you can also go by bus; there are communications with many cities in the surroundings, but they are not very frequent. Moreover, coaches in Morocco are usually unpunctual, so when using this means should be done without hurry.
Traveling to Tetouan by Train
You should not finish this section without talking about trains. There used to be a line that connected with Ceuta, whose station was opposite the coach station, but a few years ago it was renovated and converted into a museum. Nowadays, the nearest station is 60 kilometres away, so it is recommended to do it by road: you will save time and money.