We talked about the beautiful town of Chefchaouen. The "blue village" of Morocco is a beautiful place worth knowing. However, for your days in Chefchaouen to be perfect, you need to find good accommodation that allows you to enjoy your escape. So in this post I'm going to give you three different options of accommodation in Chefchaouen. Three riads, traditional Moroccan houses, in which I have stayed and the experience has been very good.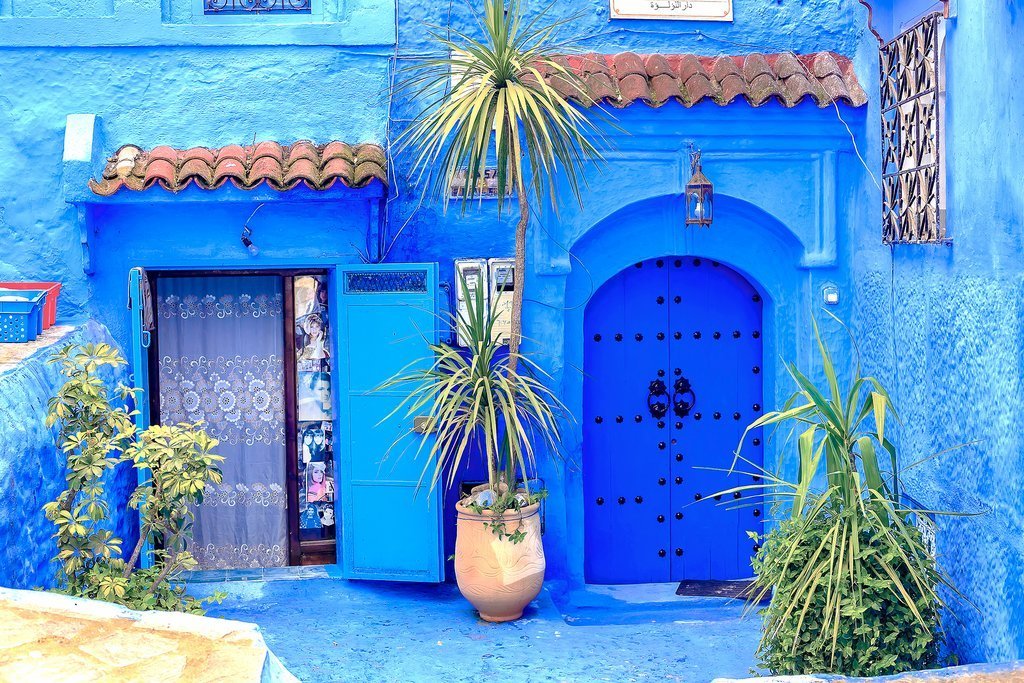 Also Read:
Things To Do in Chefchaouen
Where to Eat in Chefchaouen
A One Day Chefchaouen Tour
Located in the centre of the Medina of Chefchaouen, Casa Perleta is a traditional Andalusian house transformed into a riad. In this "charming hotel" everything is taken care of in detail. Moreover, its location, in the old Bab Souk district, is perfect.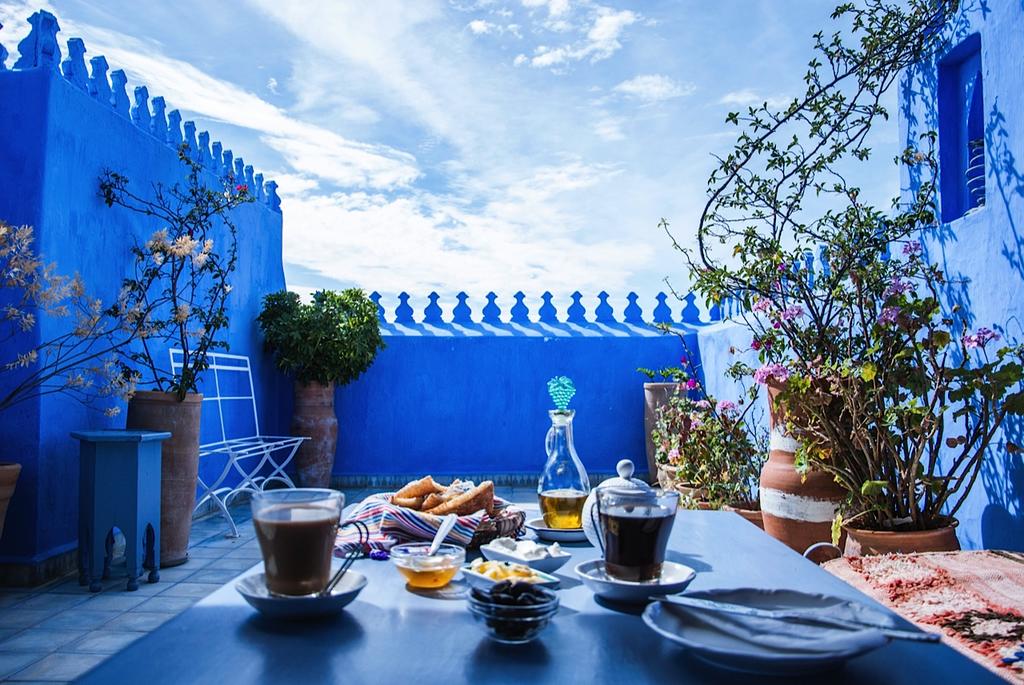 The riad Casa Perleta has several single and double rooms, decorated in the purest Moroccan style. All of them are distributed in two floors.
Weather permitting, the riad offers a varied breakfast on its large upper terrace. From here you have the best view of Chaouen. There is also an inner courtyard that serves as a common area and meeting place where you can enjoy a delicious mint tea.
The establishment offers free wifi to all its guests. There is also a pick-up service from Tangier airport (ask for a price directly on their website).
In summary, I consider Casa Perleta to be an ideal choice if you want to stay in the center of Chaouen, in the middle of the medina, but without the fuss of Plaza Outa El-Hamman. This riad is one of those places you know you will return to.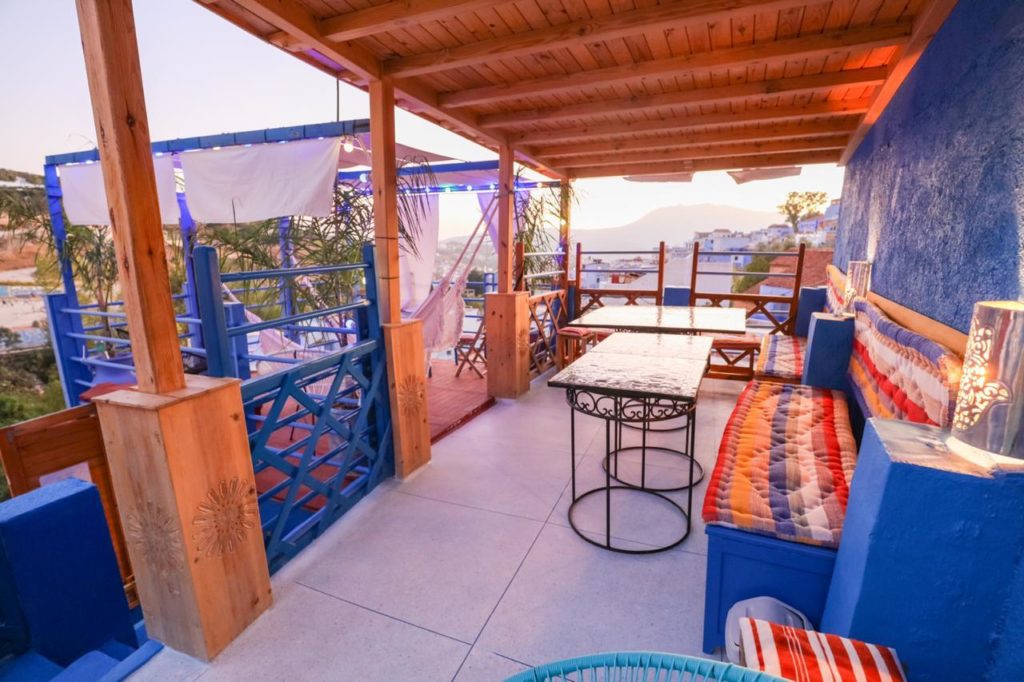 This small riad is located very close to the Kasbah and therefore to the Outa El-Hamman Square. And it is precisely this location, a little far from the medina, which makes us appreciate even more the environment where Chaouen is located.
Its colorful upper terrace invites you to stay there all day. From this place you can see how the Rif Mountains surround the blue city.
The kindness of the owners of the Usha Guest House is their hallmark. As well as the order and cleanliness that reign in all the establishment. The riad has several medium sized rooms that perfectly fulfill their function. The entire interior has been recently renovated.
Breakfast is served on the upper terrace. It is a homemade breakfast and it is delicious. If you want to have lunch or dinner you can also do it at the Usha Guest House as there is a small restaurant that serves meals.
Conclusion:
Without a doubt, the Usha Guest House is a very good option if you are looking for accommodation in Chefchaouen. Its proximity to the city center and the comfort and wellbeing it offers will make you choose it almost without thinking about it.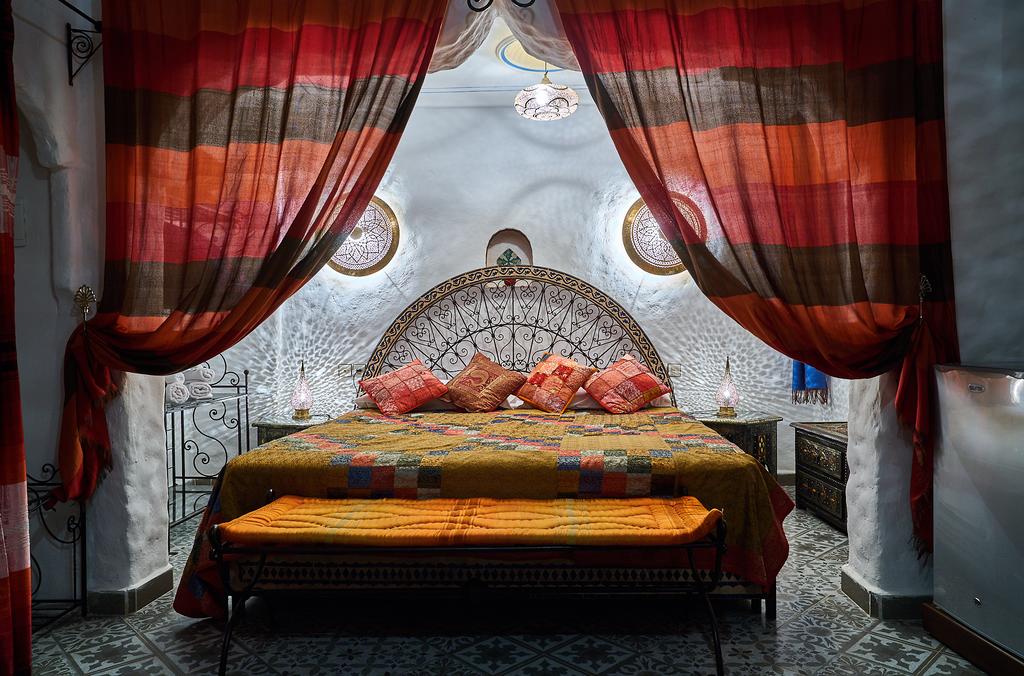 Very close to the Usha Guest House we found the riad Dar Yakout. Located a few meters from the Ras Elma spring, this charming accommodation offers spacious rooms, many of them suitable for families, and above all comfortable.
Cleanliness is the strong point of Dar Yakout, as well as the hospitality of its owners, who are always concerned about the well-being of each of their guests. They also speak perfect English and Spanish. Dar Yakout has a restaurant specialized in typical Moroccan food, where if you wish you can try their dishes.
As in the two previous cases, at the top of the riad there is a terrace overlooking the Rif mountains. Breakfast is also served here every morning. Dar Yakout is a simple riad but with everything you need to make it one of your lodging options in Chefchaouen.
You may also be interested…
Moulay Idriss. The holy city of Morocco
Volubilis. The Roman ruins of Morocco
Where to stay in Meknes