Chefchaouen is a holy city located in the middle of the Rif Mountains. It is one of the most magical places in Morocco. It was founded in 1471 from a Berber settlement and until 1920 it was a forbidden place for non-Muslims.
Fortunately, now people of all faiths can enjoy its wonderful blue medina surrounded by nature. Now, about 40,000 people live in Chefchaouen, most of them in the most modern part of the city. Here are the best things to do in Chefchaouen, the blue pearl of Morocco.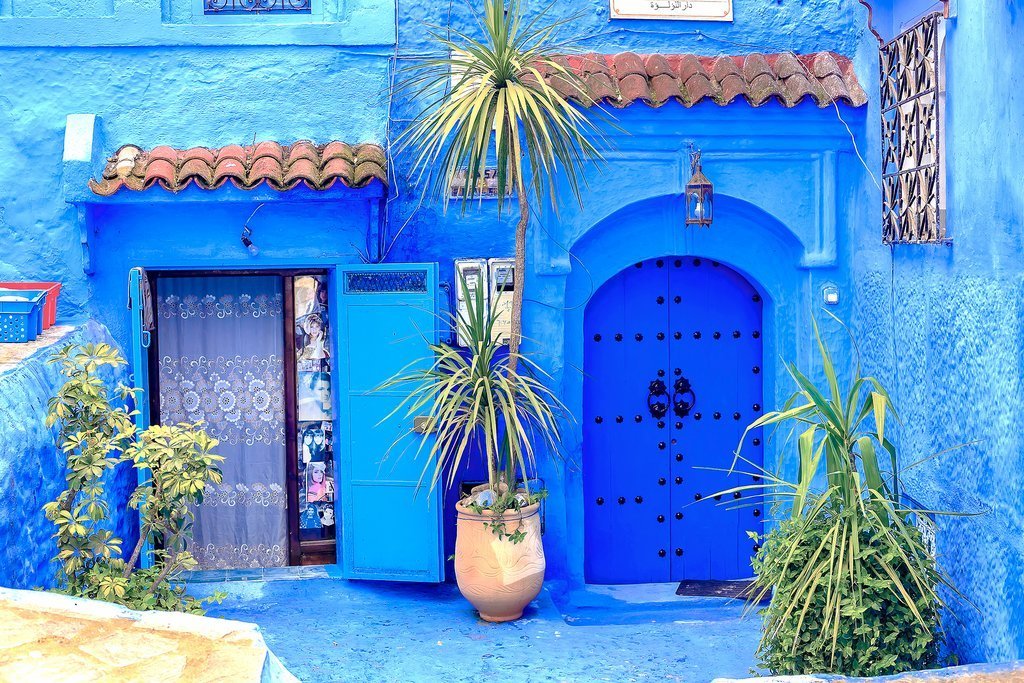 Here are the best places to stay in Chefchaouen.
Get the best deals and discounts on hotels here.
Walking through the picturesque streets
The main activity to do in Chefchaouen is to get lost in its beautiful medina. Its blue-tinted streets make this city a very special place.
But do you know why they are blue? There are two theories and no one seems to agree. For some it was the idea of the Jews who lived there in the 30s, when they began to paint facades and doors blue as a sign of freedom and to remove the green color that represents Islam.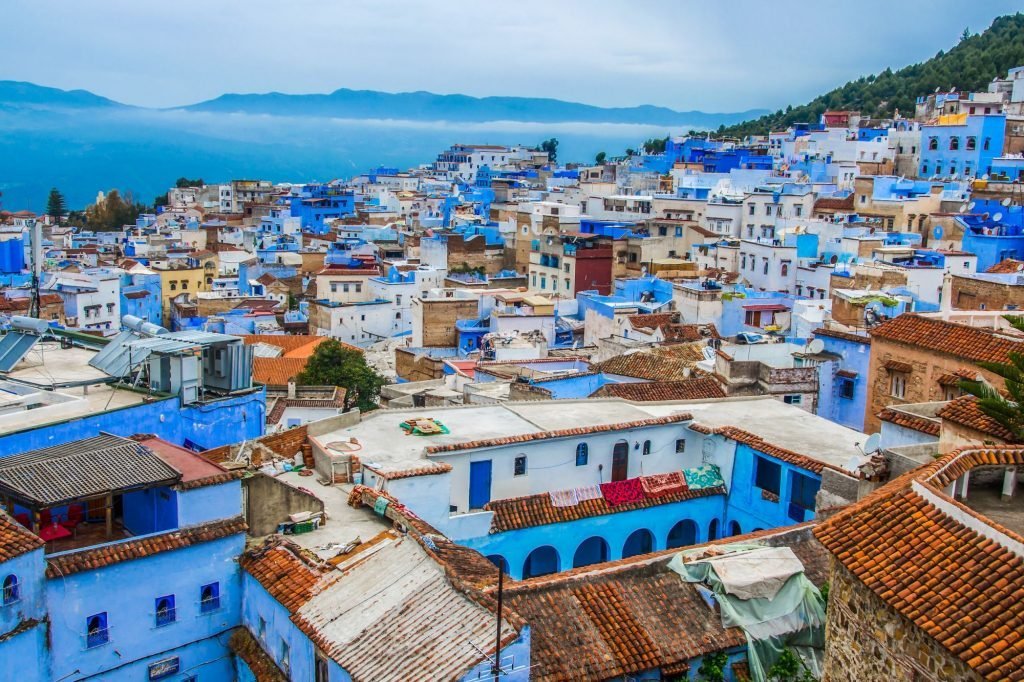 Others say that the reason is much more practical than aesthetic, they simply wanted to keep the flies away. Be that as it may, they were left with a fairytale city, full of arches, porches and blue staircases.
You will also find lots and lots of cats when you pass through the medina of Chefchaouen. As in most Moroccan cities, these animals walk the streets in search of leftover food from the markets.
Hang around the Uta-el-Hammam Square
An essential thing to do in Chefchaouen is to visit its main square. There you will find most of the restaurants and street vendors who will try to sell you their products.
Uta el Hamman Square, the main square of the town surrounded by cafes and restaurants.
Another must on our list of things to see in Chefchaouen. In the square we find the Kebir Mosque with its octagonal minaret and the 15th century Alcazaba.
Kasbah Museum
One of the most important places to visit in Chefchaouen is the Kasbah Museum, whose facade faces the square.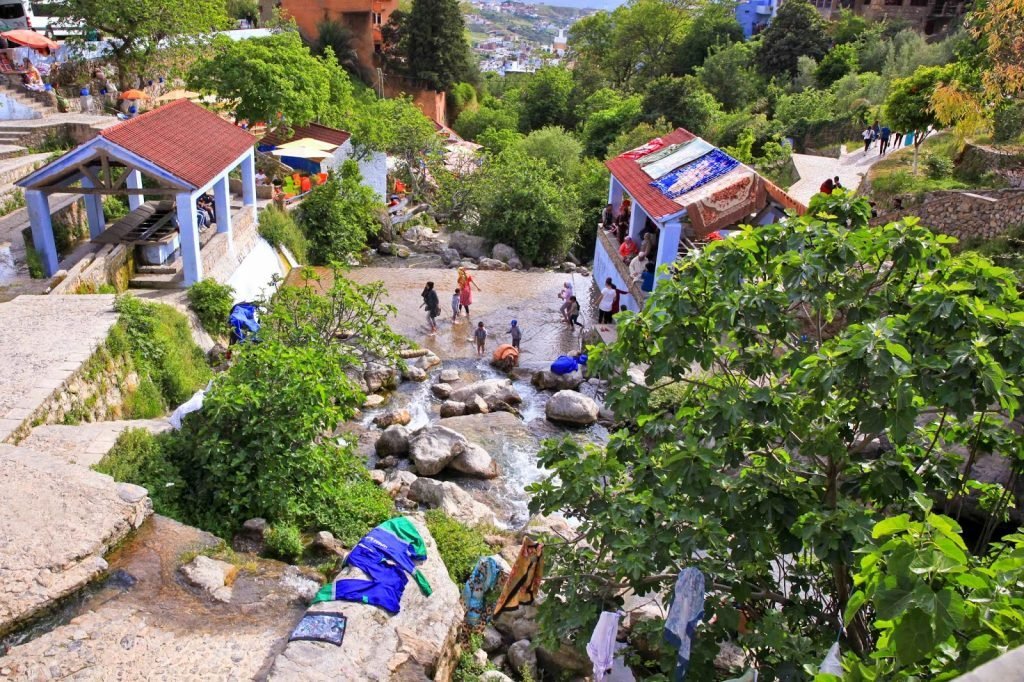 Another great option is a day trip to Akchour for great hikes and waterfalls.
Read More:
Riad Assilah in Chefchaouen
The Kasbah Museum in Chefchaouen (Ethnographic Museum)