When the month of December arrives there are more and more people looking for alternative plans at this time, with which to take advantage of the vacations away from all the hustle and bustle that comes with Christmas.
Morocco, having Islam as its official religion, does not celebrate Christmas, so it can become the perfect destination and yet there is nothing to prevent a private celebration of these holidays, to have a celebration a little out of the ordinary and everyday that can be the Christmas to which we are accustomed.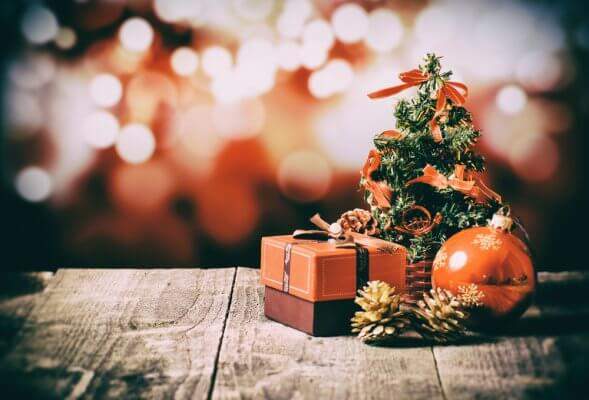 It is worth noting that if you want a more traditional celebration, the celebration of Christmas in Morocco is limited to Christian churches and hotels and other private spaces where special dinners and night dancing are organized.
Since the French and Spanish presence was prolonged in the north of the country until the middle of the last century, it is possible to find Christian churches in cities like Tangier or Tetouan, where you can attend the traditional Midnight Mass.
In other large cities such as Casablanca, where the presence of Christian citizens is greater, it is also common to find private parties. In rural areas, on the other hand, such celebrations are practically non-existent.
A not so Moroccan Christmas
The constant contact with Western culture has made it more and more common in Morocco to find a Santa Claus hat and gifts on Christmas Day for the little ones, in contrast to the fact that they celebrate less and less the Achoura in Morocco, precisely the festival in which Muslims offer gifts to each other. In fact, according to tradition, on the eve of the festival, Baba Aïchour, a wise old man of great virtue, knocks on the doors of houses to collect donations and gifts to be distributed the next day to children. Unfortunately, this original Moroccan Santa is becoming less popular among the population.
Celebrating New Year's Eve in Morocco
After December 25 and if you are lucky enough to have a few extra days off, you can continue your trip until the next holiday on the Western calendar: New Year's Eve. And as with Christmas, December 31 also does not represent a significant date for Muslims: remember that the Islamic calendar is lunar, so its end and beginning of the year is different. In 2018, it was celebrated on September 11, for example.
In any case, traveling at the end of the year to Morocco is common among many travelers and thus be able to experience a new way to receive the new year, so events and leisure proposals are scheduled for them. Among them, the option to celebrate New Year's Eve and New Year's Eve in the Sahara desert stands out.