If you love to explore local gastronomy during your travels, we are sure that one of the things you most want to do in Marrakech is to try the delicious cous cous or the tajine (or both, of course!). If you are looking for recommendations of places to eat in Marrakech, here are 10 great options. Enjoy!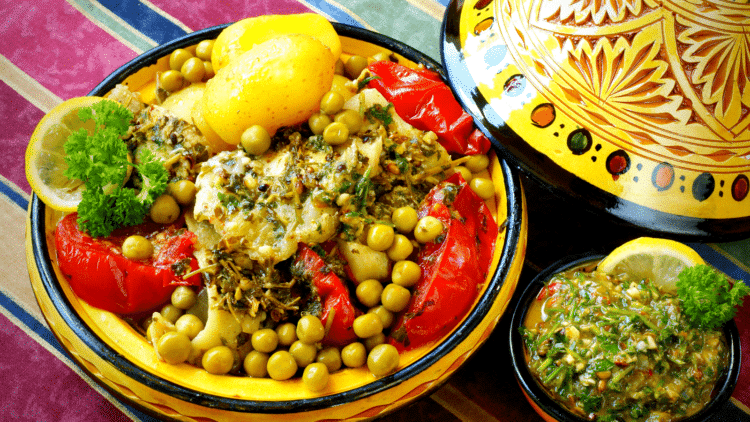 Here are the best places to stay in Marrakech.
Get the best deals and discounts on hotels here.
Amal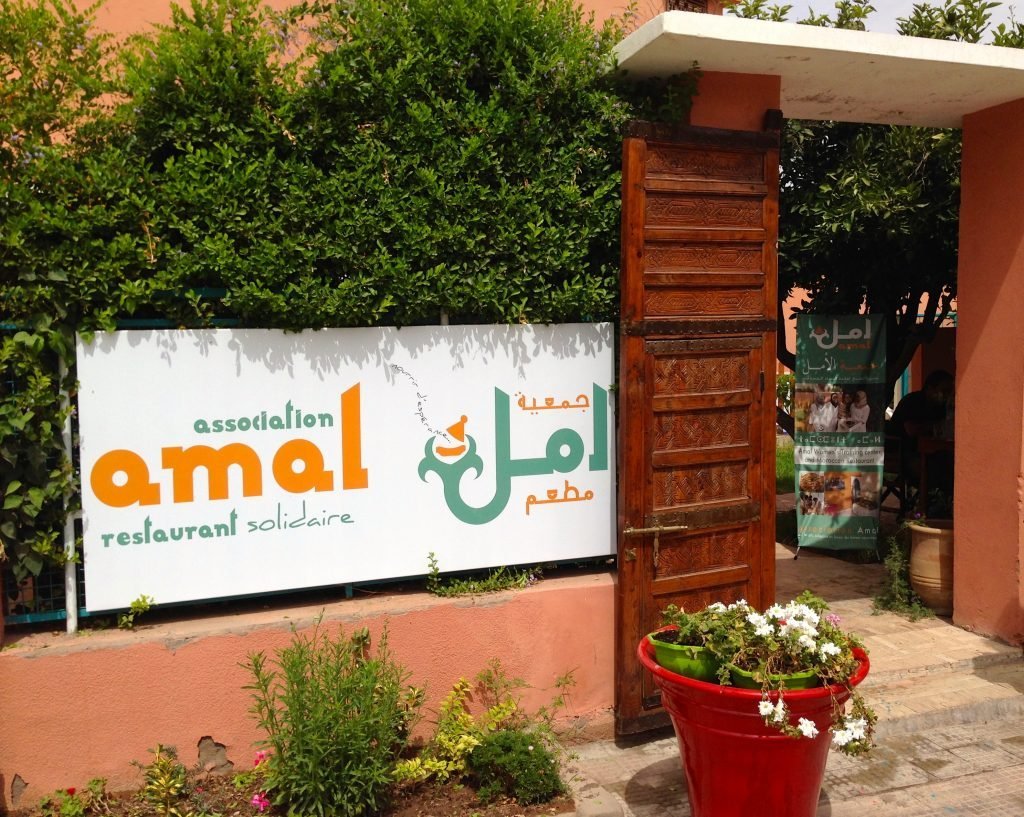 We discovered this restaurant thanks to a reader but unfortunately it was closed when we went. We included it not only because we were told that the food here is VERY good, but because it is also a cooperative that offers work to disadvantaged women. They have a menu of breakfast, lunch and dinner and you should book in advance if you choose to go.
Cafe Kif Kif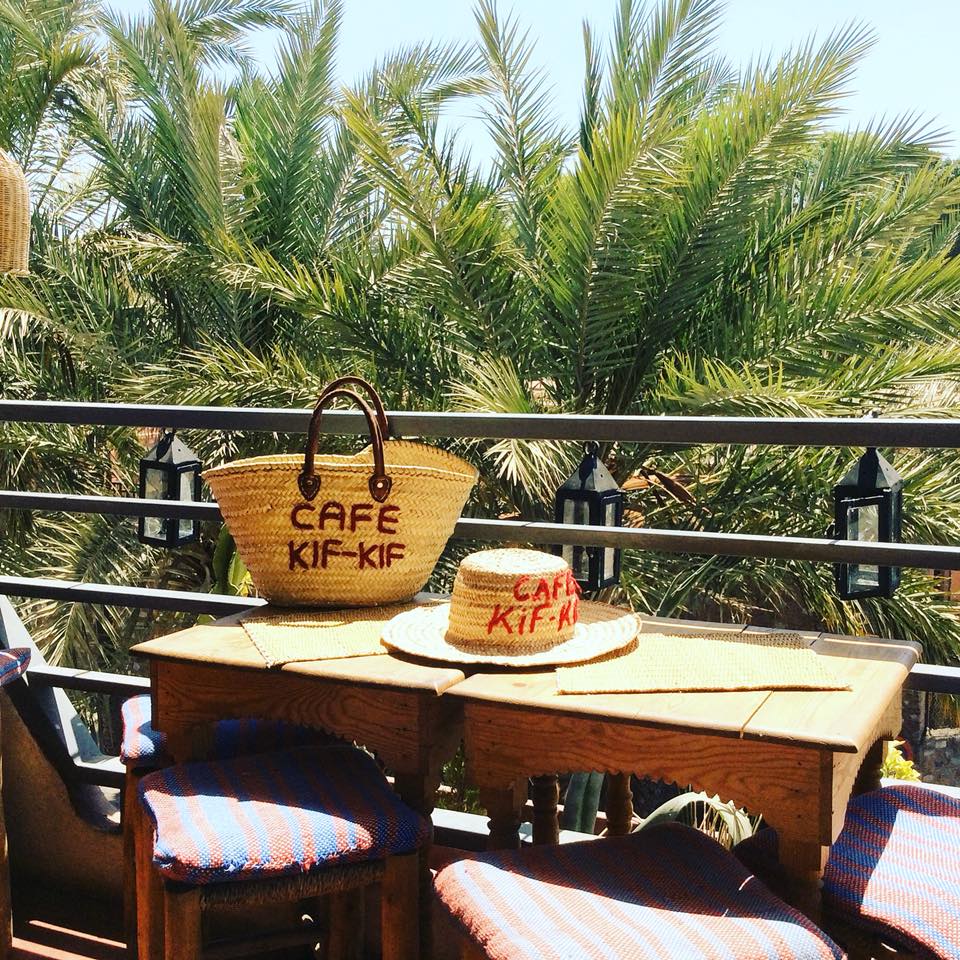 It is a good place to try one of Morocco's star dishes: tajine. There are various types: chicken and lemon, chicken and plum, sardines, keftas (meatballs) with egg… The prices are good (6-8 euros) and the views from the terrace of the restaurant are VERY beautiful, especially the view of the Koutoubia! Highly recommended!
Kafe Merstan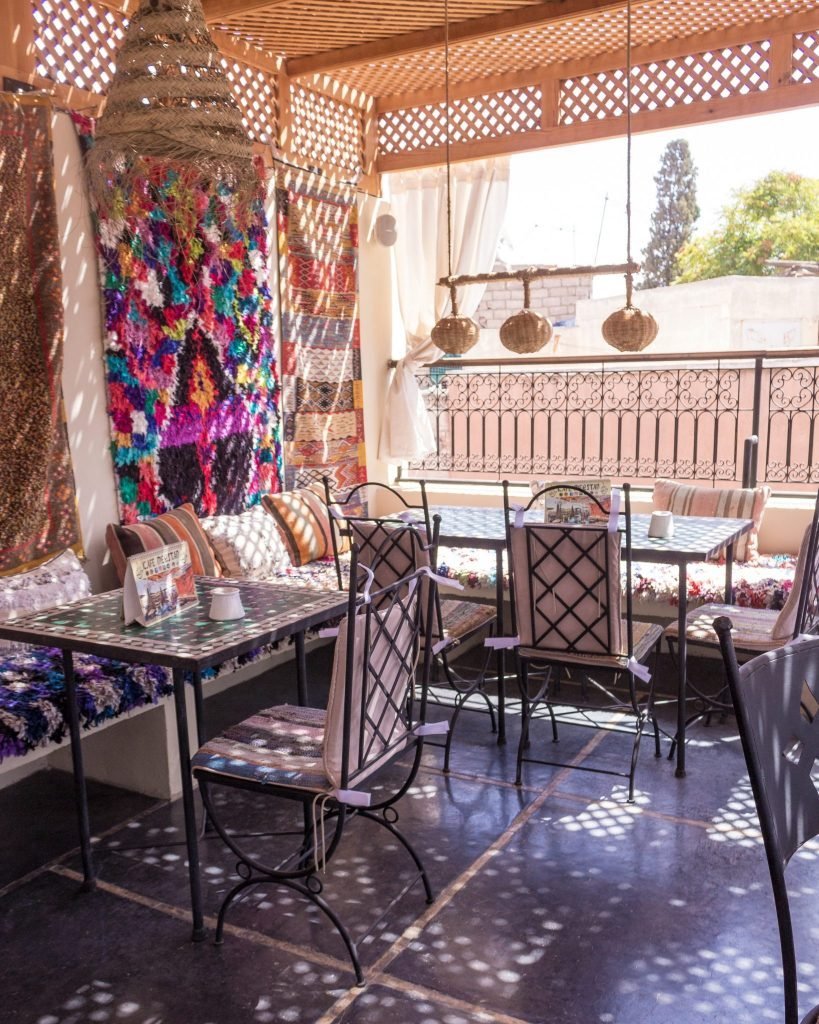 Kafe Merstan is one of the places we have liked the most, and not only because the food is really delicious, but also because its terrace is very beautiful. The staff are very friendly, they speak good English and can give you advice. We tried chicken skewers with ginger and coriander sauce (delicious) and a chicken tajine with lemon and olives (very tasty too). Prices: 6-8 euros per dish.
La Perle Blanche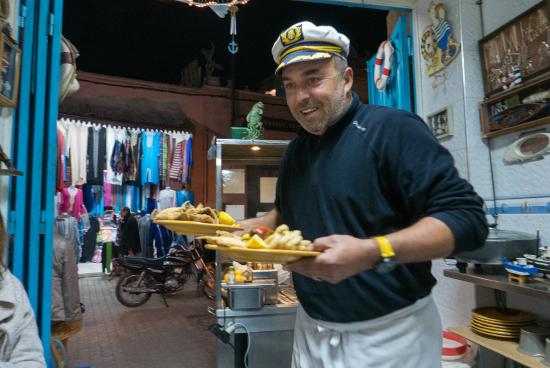 A great option to eat cheaply in Marrakech, especially if you feel like eating fish and chips. It's a very small place run by a very nice owner who always has his little sailor hat.
La Cantine des Gazelles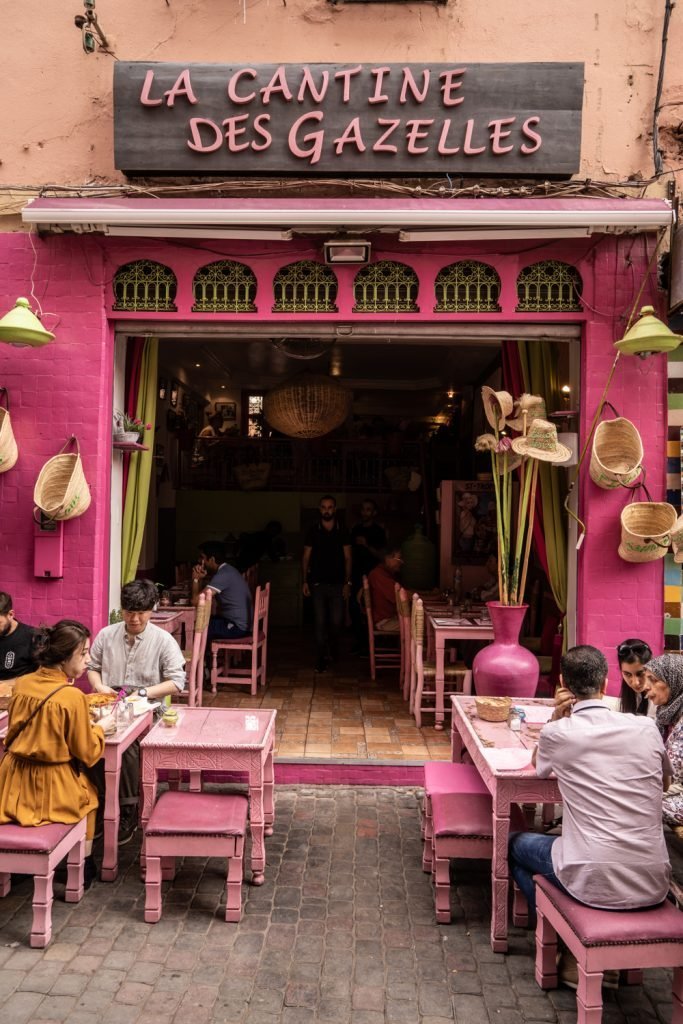 La Cantine des Gazelles is one of the best value restaurants in the whole city but it's always crowded. There's a 95D menu (about 9 euros) that includes a starter, a main course (chicken and vegetable cous cous, chicken tajine with olives and lemon, eggplant with meat gratin or chicken skewer) and dessert.
Cuisine de Terroir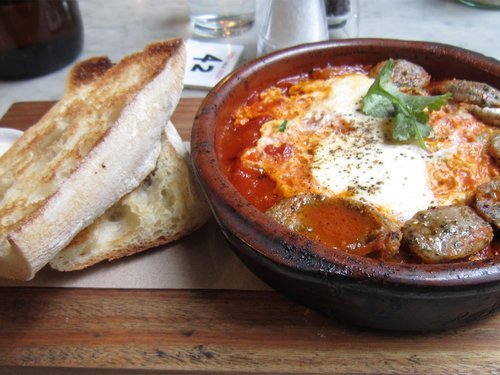 We tried a veal tajine with almonds and plums (one of the best of the trip) and chicken and vegetable couscous. We were invited to try mint tea and some cookies. We were also served by a very nice young waiter! We were going to eat on the terrace but it was very hot (surely it's better at night!).
Nomad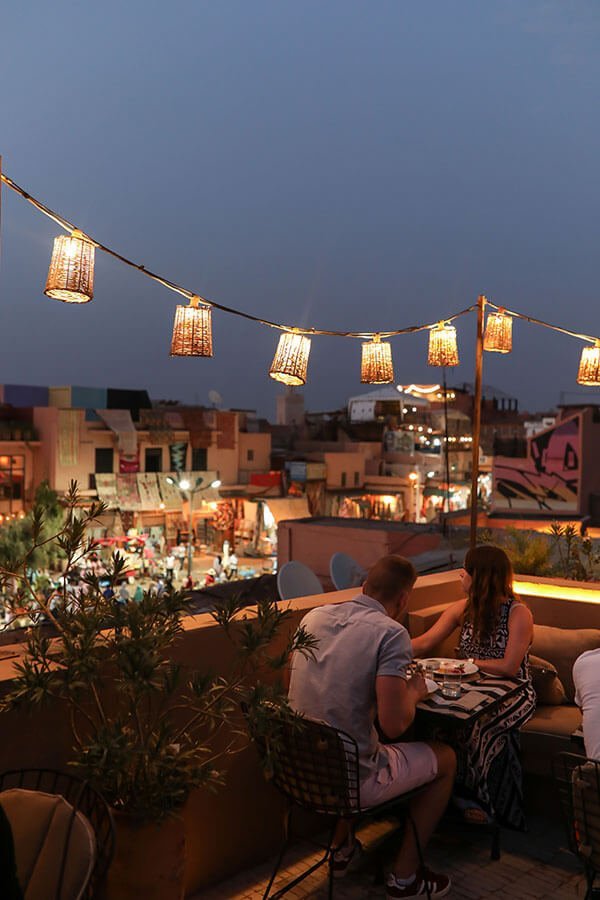 It's the hottest place in Marrakech, thanks to its hipster touches and photogenic rooftop. We discovered it via Instagram and the truth is that it is very good. Although if you're traveling on a low budget, there are cheaper options (it's about 15-18 euros if you want to eat there). If it's crowded a good alternative is the Café Des Épices, which is just a few steps from the Nomad.
Mechoui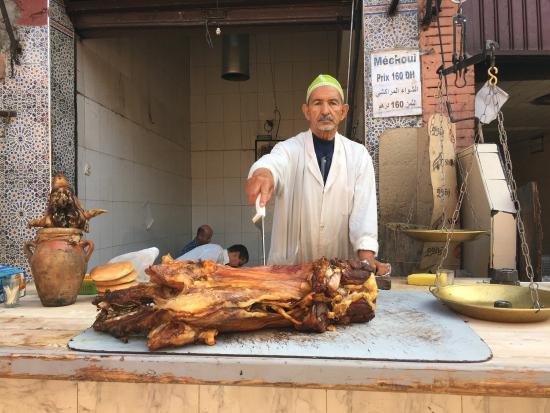 And from one of the most hipster places in all of Morocco to a super simple place, where you will find many locals eating. If you're queasy, it's better not go, but if you are looking for an authentic experience: this is the place. The highlight here is the lamb, which is prepared roasted, seasoned with salt and pepper, in ovens that are buried underground for several days.
Chez Chegrouni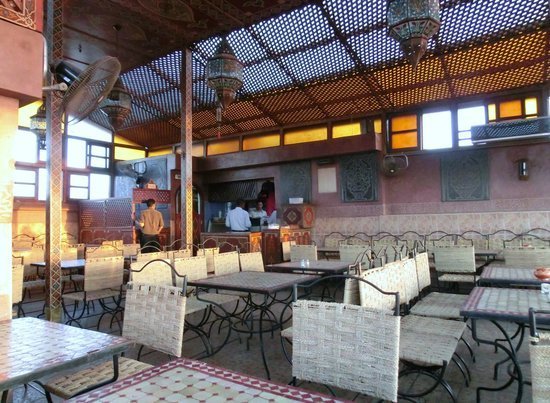 Walking around Jemaa el-Fna we were struck by the large number of people who came here to eat, so the next day we decided to go too and… great! The food is homemade, delicious and cheap… for 5/7 Euro you eat very well. It's an ordinary place, we wouldn't highlight the quality of the food or the atmosphere but, if you're looking for a good and cheap place… its a perfect fit. Besides, the views of Plaza Jemaa el-Fna from the terrace are beautiful!
We recommend the lamb tajine with plums and caramelized onions and the harira soup.
Cafe Glacier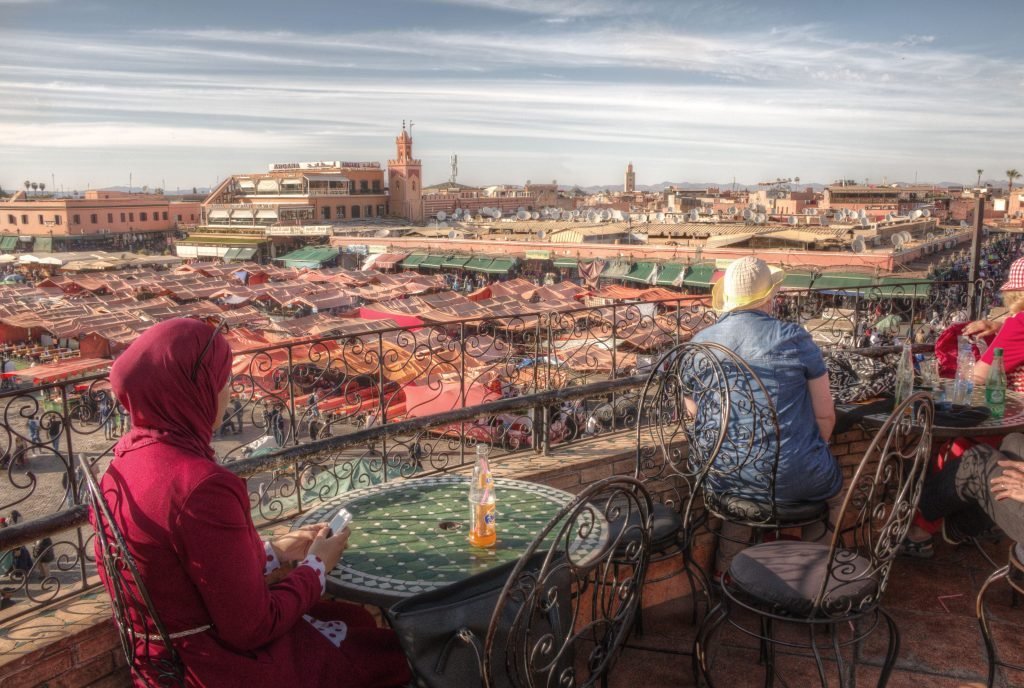 Rather than coming here to eat, we recommend going up to its rooftop for a little while before sunset and having a mint tea (or two)… And the fact is that watching the sunset from this privileged corner of Jemaa el-Fna Square is one of the best things to see and do in Marrakech. If it's full, go to the terrace of the Aqua Restaurant, it's cool too!
Extra. Jamaa el Fna Square stalls
Here opinions are completely divided. Some say that the street stalls in the Square are among the best places to eat in Marrakech and others swear that the food was bad for them and that they were cheated.
In reality, they are kiosk styled restaurants set up in a kind of tent in the centre of the square and you're sure to have mixed experiences.
If you choose to eat here, don't forget to bargain. You'll definitely be offered free drinks and a discount on the food. If you go, we'd love to hear your opinion!
If you have more time, get to know the surrounding area: Essaouira, the Ourika valley, Ouarzazate, …
Read more:
Marrakech to Ouzoud