The Ourika Valley, with villages of adobe houses hanging on the slopes of the mountain, is located less than an hour south-east of Marrakech, in the heart of the High Atlas. Flanked by the picturesque lower foothills of this mountain range, it is especially beautiful in spring, when cherry, almond and wildflower trees are in bloom.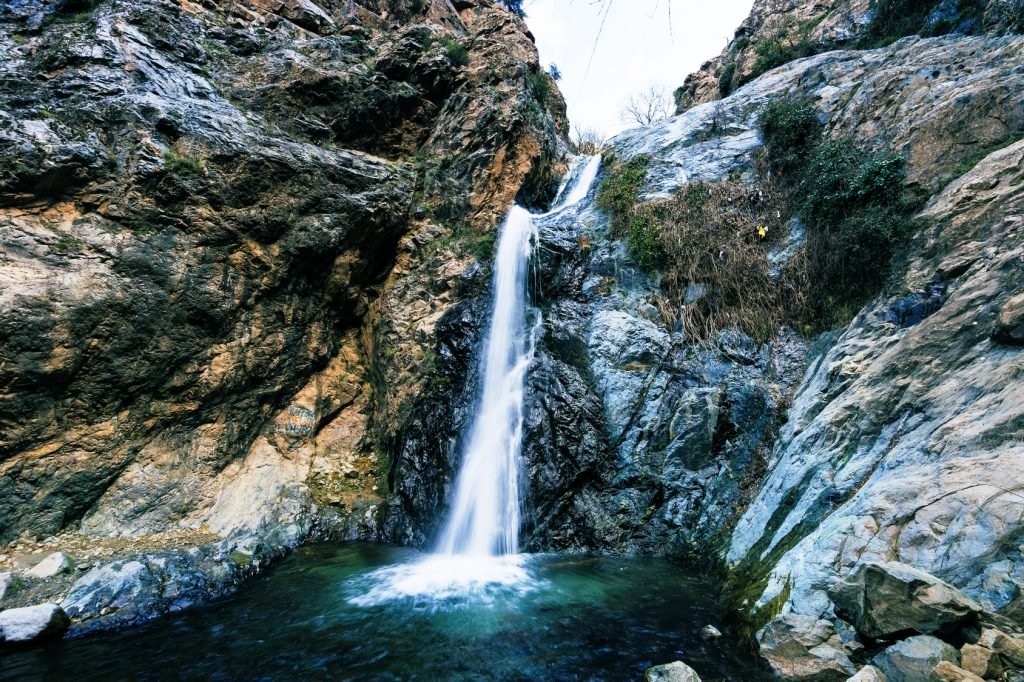 The road that leads us through the valley is very striking and allows us to discover the life of the Berber people as you pass through the villages of the area. Its typical to make stops as you will find cafes, wood craft shops, carpets, small hotels on the slopes, museums and natural areas.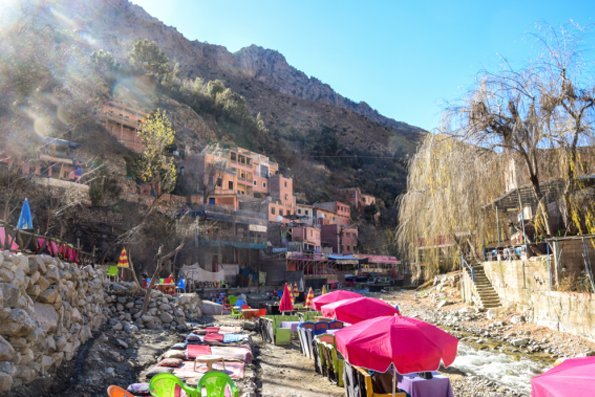 The village of Tnine Ourika offers the traveler different possibilities. The saffron of Ourika is a plantation that's very beautiful when the saffron blooms, between October and November. The bioaromatic gardens of Ourika, where 45 varieties of aromatic and medicinal plants are cultivated. And of course, its famous Monday souk that gathers a multitude of inhabitants of the area.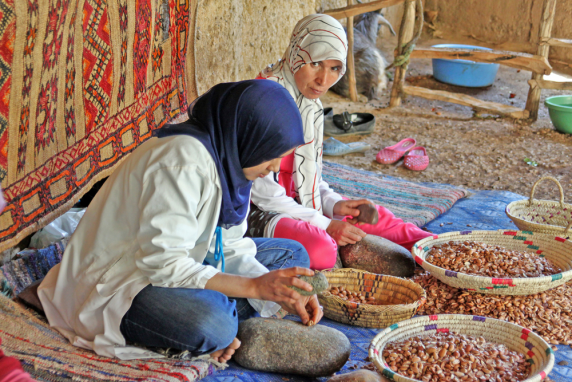 Continuing the path of the Valley of Ourika, a narrow and winding road leads us to Setti Fatma, a typical adobe village, surrounded by fruit trees and the starting point for the Route of the Seven Waterfalls, undoubtedly the main tourist attraction of this small Berber village. The first waterfall is easily accessible and can be reached without a guide; reaching the others is more complicated, the path flows through more difficult terrain and sometimes it is necessary to climb (appropriate footwear is recommended).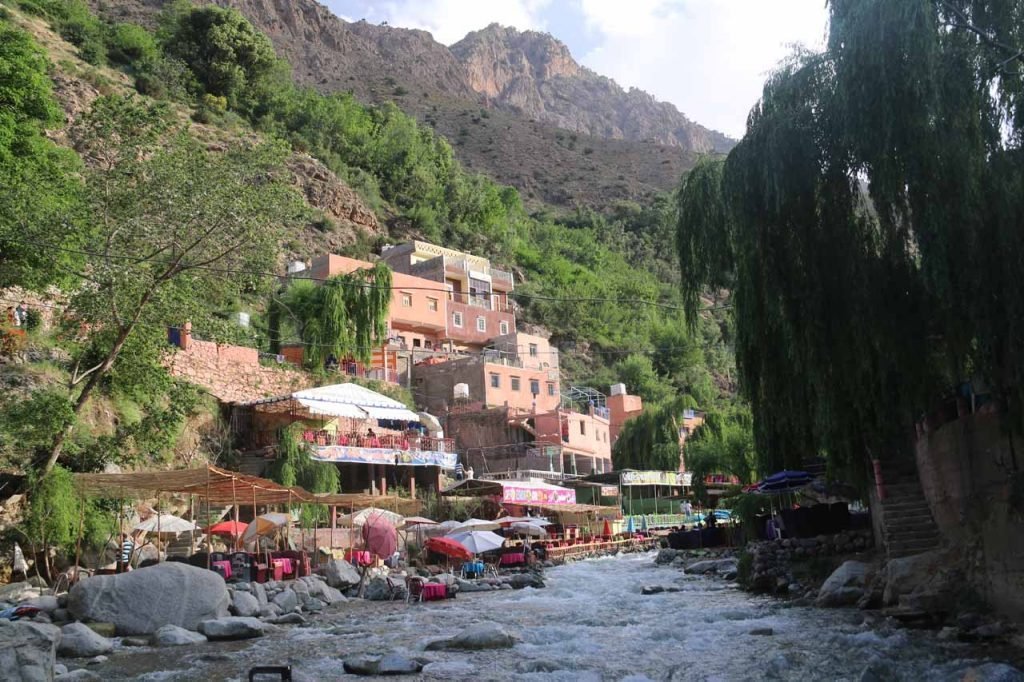 From Setti Fatma you can make excursions to the Zat valley and the Jebel Yagour to contemplate its 2000 rock engravings. In the surroundings we find summits such as Jebel Toubkal (4167 meters), which is also the highest peak in Morocco.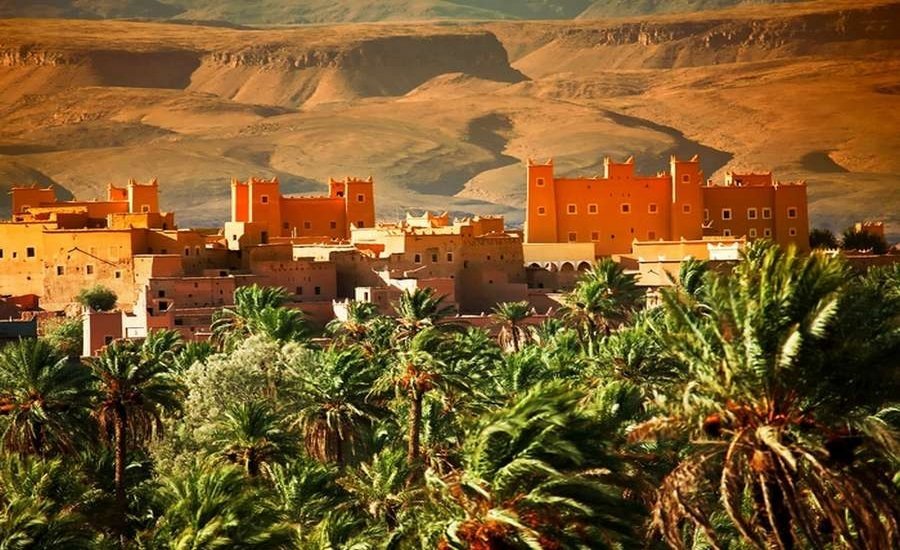 The Ourika Valley is also the gateway to Oukaïmeden, the most important ski resort in North Africa. Due to its altitude, about 3,200 meters, it is generally suitable for skiing between December and April.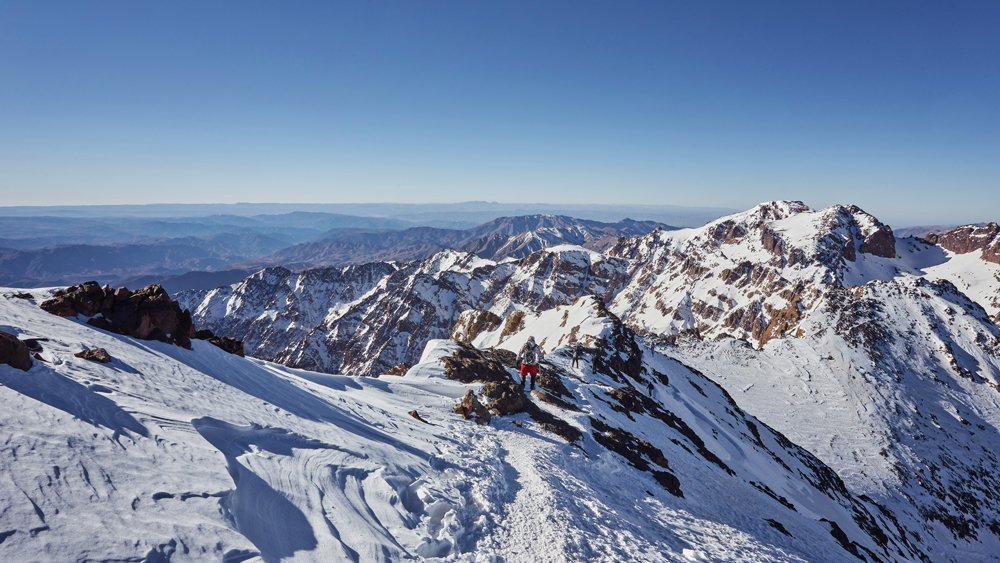 The facilities we will find are similar to those of any European ski resort. Between the lifts, it is not unusual to see donkeys carrying skis. Above the village, with its chalets and sports facilities, there are three peaks: Jebel Oukaïmeden, Jebel Ouhattar and Jebel Angour.
In the summer months, Oukaïmeden is a refuge for the inhabitants of Marrakech for its coolness and good starting point for excursions to the nearby mountains.
Read more:
Casablanca in 2 Days
Taghazout Surf Spots
Where to Eat in Asilah
Chefchaouen Tour
Map of Morocco
Moroccan Arabic
5 Reasons To Travel To Morocco With Children
The Valley of The Roses
Saidia
Christmas in Morocco: Good Time to Travel?