Possibly the most famous place in Marrakech is the Jemaa el-Fnaa Square Square. During your trip to Marrakech you will pass by here several times a day, as all roads lead to this square. If you could only see one place in Marrakech I would recommend this square in the afternoon and at night.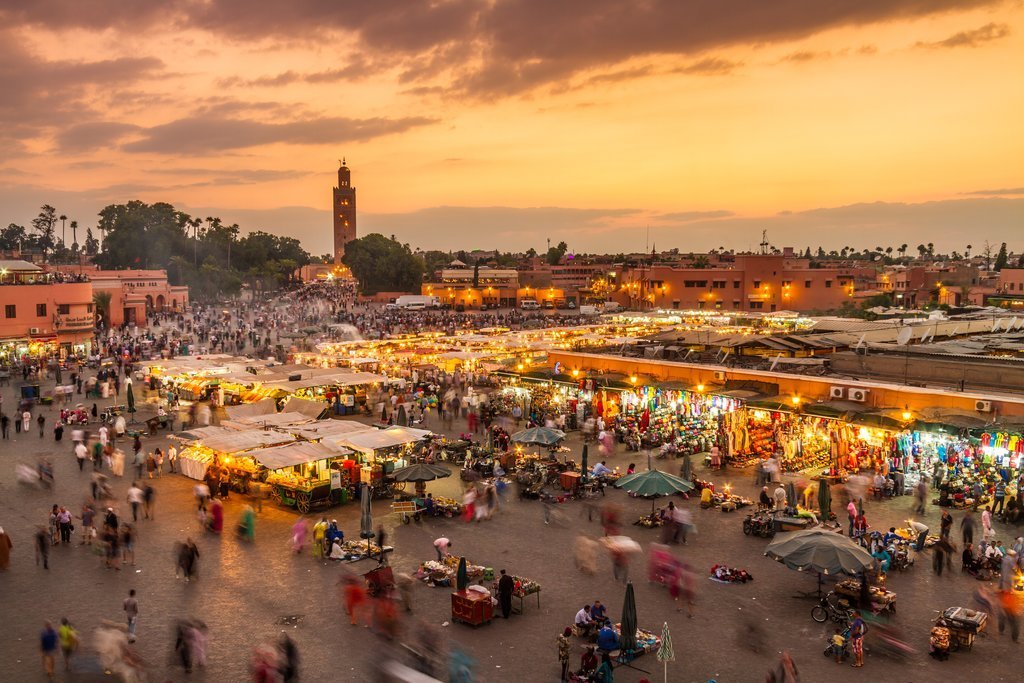 Jemaa el-Fnaa Square is just a few meters from the Koutoubia mosque and could be considered the center of the city. In this square, the greatest activity of Marrakech occurs, especially from six or seven in the evening.
Morocco is not the union of craftsmanship and modernity of the Great Mosque Hassan II, nor the synergy between formation, coexistence and spirituality of madrasas like that of Bou Inania, nor even the orderly chaos of medinas like that of Fez. The true essence of Morocco is its citizens, and more specifically their particular attitude to life.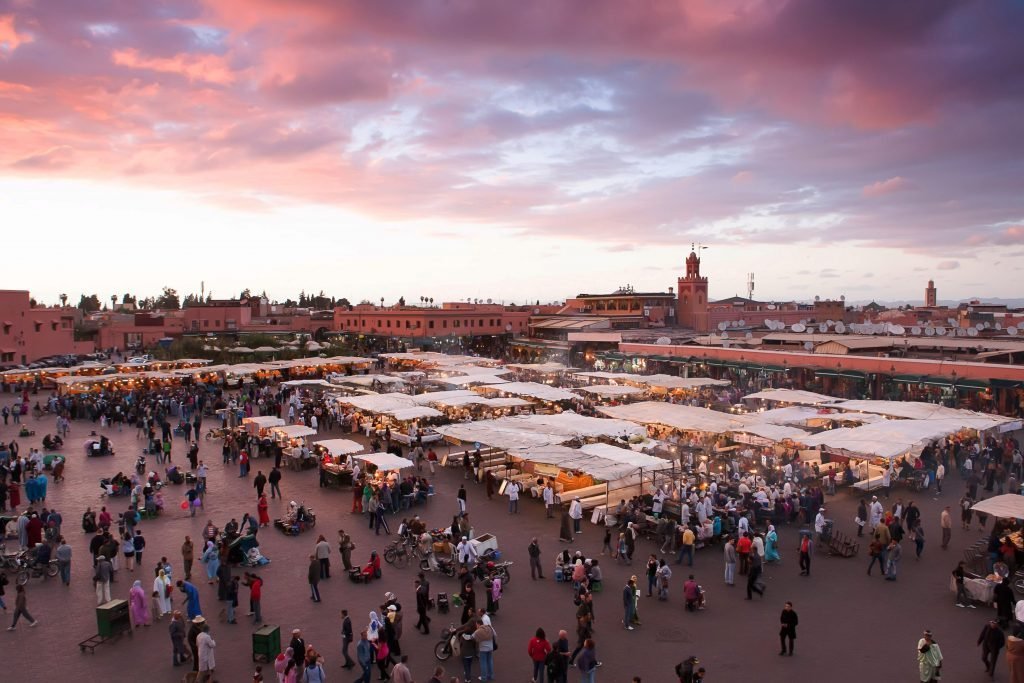 Jemaa el-Fnaa Square is not even remotely an architectural jewel. What's more, it should not be called a square. After all, it is nothing more than an extension of concrete, surrounded by worthless buildings.
In fact, its greatness lies in a simple question that gives enormous clues about the nature of the Maghreb people: offer an empty space to a Moroccan and he will fill it with spectacle and find ways to earn a living. Because if other monuments are built of brick, concrete and metal, the materials of this place are its actors, its spectators and the relationship between them.
A place that always changes
A building is, by definition, something immutable: yes, the sun will strike it in different ways depending on the time and day, and it may be some elements such as partitions or furniture can help to transform the spaces that make up the building, but in essence it will remain the same.
On the contrary, Jemaa el-Fnaa Square is an organic space with the virtue of being reconverted throughout the day. First come the juice stands and snake charmers, and as the day progresses and the total number of visitors grows, the offering changes up: dancers, dentists, acrobats, musicians, storytellers, boxers, … until the night comes, the number of curious people increases exponentially and food stands appear, using the lights and smoke of their charcoal stoves as the main commercial attraction.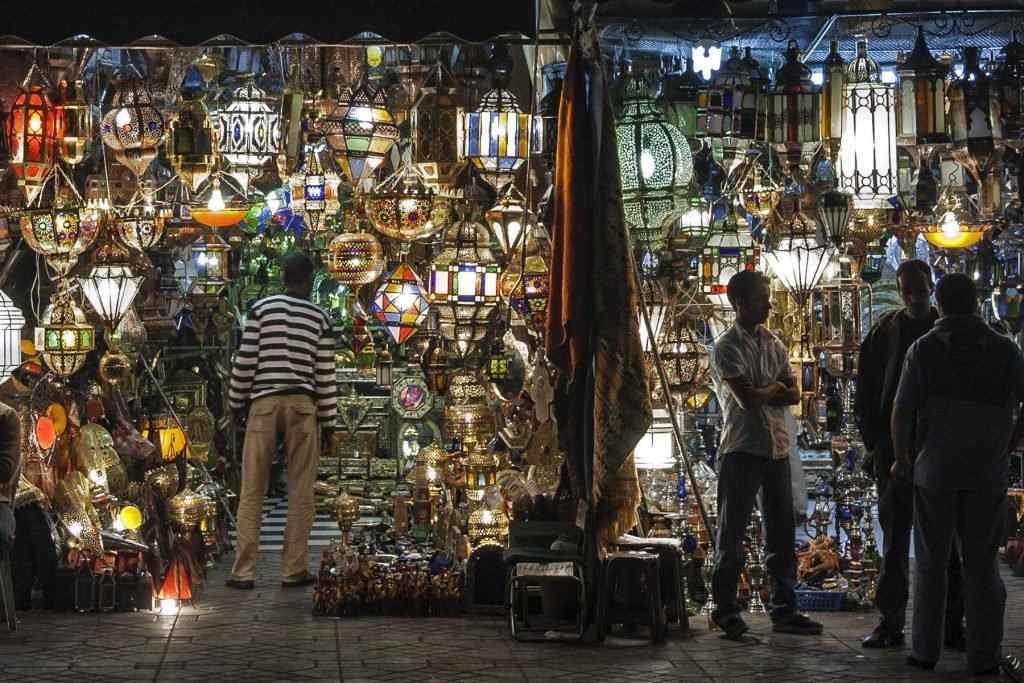 A place that mutates throughout the day, since the actors and the function they represent vary, which turns the square into a sort of urban theatre where every moment a different polyhedral play is presented.
A place for everyone
On many occasions, Jemaa el-Fnaa Square has been described as a place focused on getting the most out of tourists that does not identify with Moroccan culture. And, although the commercial opportunity it presents is not without truth (after all, we are talking about the nerve centre of one of the cities that, both currently and historically, attracts most tourists in Morocco), I believe that this opinion is rather simplistic.
I'll be honest: the first time I visited the square I was overcome with a sense of disappointment. I didn't find anything there that I hadn't seen before and, to top it off, I felt like all eyes were on me.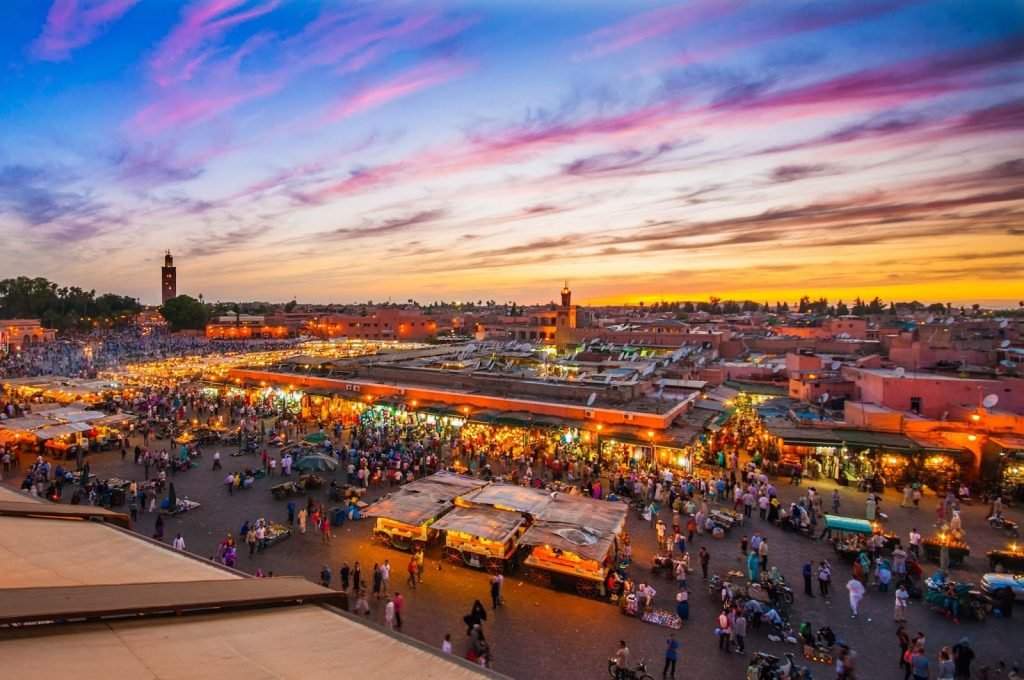 Then I discovered that, as almost always happens in Morocco, it's a place that asks you to take your time, to let yourself go and to learn and accept its rules. Because I will not deny that our ability to say "no" will be put to the test many times, but at the same time, with a little effort, we will be able to find treasures.
Because, as if it were a microcosm, while in other cities we have to go on the hunt for hidden jewels, in the case of the square that place is reduced to a piece of esplanade, a Moroccan looking for life and the people around him.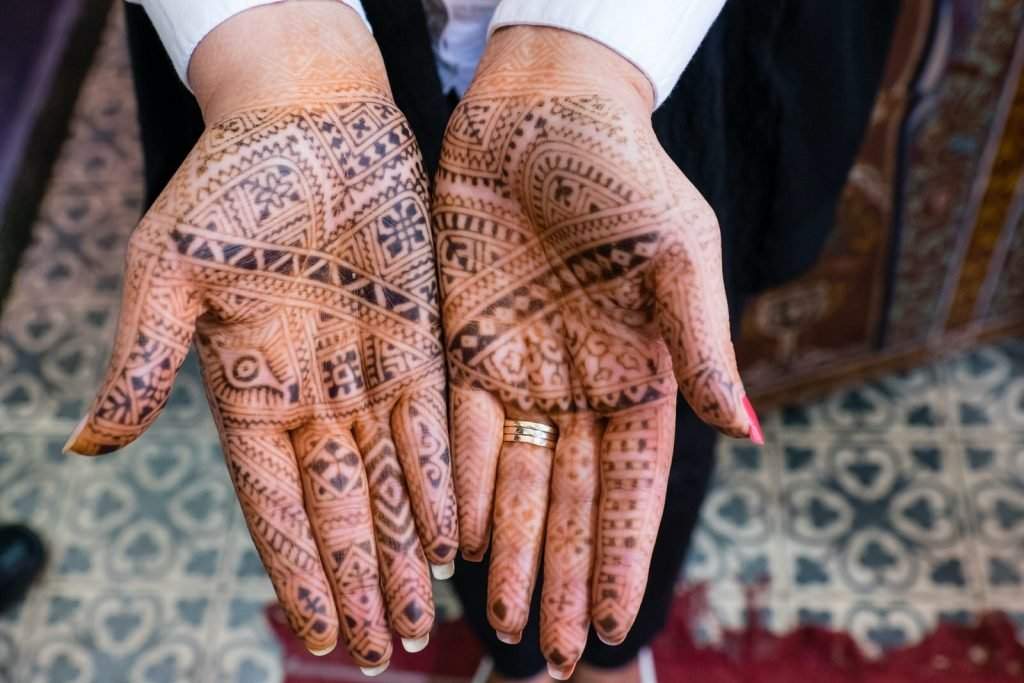 In front of henna tattooers, who will soon take our hand to paint a tattoo, we will find storytellers perpetuating an oral tradition, which if this place did not exist would be condemned to extinction (one of the reasons that led UNESCO to catalog the place as intangible heritage of humanity).
The square is chaos and it is order, it is reinvention and it is tradition, it is siege and it is proximity, it is picaresque and it is culture, it is contradiction and it is coherence. Because, in short, Jemaa el-Fnaa Square is Morocco.
If you have more time, get to know the surrounding area: Essaouira, the Ourika valley, Ouarzazate, …