The Koutoubia Mosque is a building for the worship of the Islamic religion, built in the twelfth century in the city of Marrakech in Morocco, representative of Almohad art.
It is the largest mosque in Marrakech.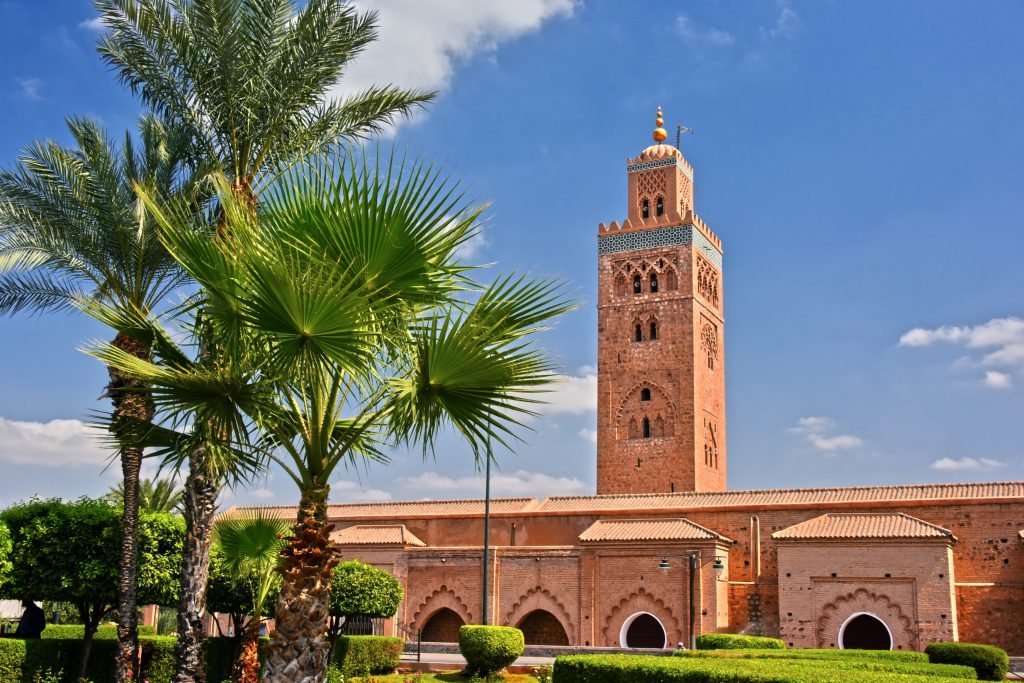 It is located in the southwest of the Medina of Marrakech and southwest of the Jamaa el Fna square next to Mohamed V Avenue.
The mosque is adorned with curved windows, a band of ceramic inlay, pointed merlons and decorative arches; it has a large square with gardens, and is illuminated by floodlights at night.
The Kutubia is notable for its 66 m high minaret which is the tallest building in the city. It includes a spire and orbs. The minaret is the symbol and landmark of the city and undoubtedly the most representative monument of the city.
Here are the best places to stay in Marrakech.
Get the best deals and discounts on hotels here.
Facts about Kutubia
The name of the mosque, which literally means "the one of the booksellers" refers to the presence of the souk of booksellers that developed in its surroundings with more than a hundred stalls.
The mosque is built of red stone, formerly plastered, and has six rooms in succession, one above the other. It was so designated that anyone was prevented from looking inside from the minaret to the king's harems. Even today, such restrictions are reinforced by preventing Google Earth access to Moroccans.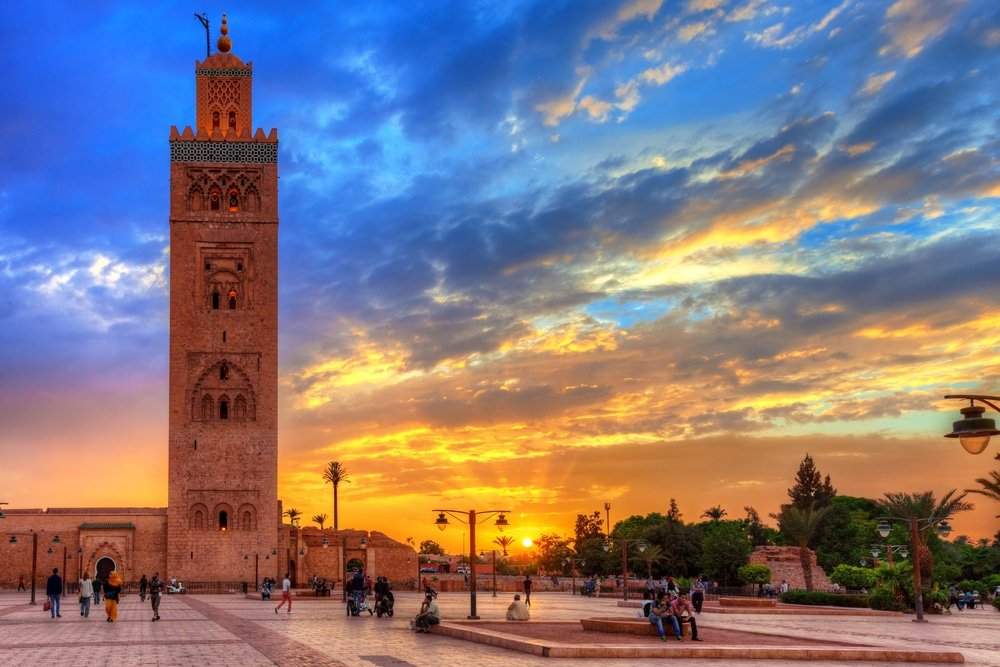 The minaret has a spire at the top. It includes gilded copper balls, decreasing in size towards the top, in the traditional Moroccan style. There are multiple legends about the orbs.
One such legend states that the globes were originally of pure gold, and that at one time there were only three, the fourth having been donated by the wife of Abu Yusuf Yaacub al-Mansur as penance for breaking the Ramadan fast for three hours one day.
She had her gold jewels melted down to form the fourth globe. Another version of the legend is that the globes were at first made all of gold from the jewels of the wife of the Saadian Sultan Ahmad al-Mansur.
You may also be interested in:
Things To Do in Marrakech
Places To Eat in Marrakech
Where To Stay in Marrakech
It is forbidden to enter if you are not a Muslim
As with all religious buildings in the Arab world except the Hassan II mosque in Casablanca, access to the interior is prohibited for all those who do not profess Islam.
However, contemplating the exterior of the Koutoubia Mosque, located just 5 minutes from Jemaa el-Fna Square, is a pleasure for the senses.
If you have more time, get to know the surrounding area: Essaouira, the Ourika valley, Ouarzazate, …