The Jardin Majorelle are one of the best gardens in Marrakech, and they stand out for their blue colour, called majorelle blue.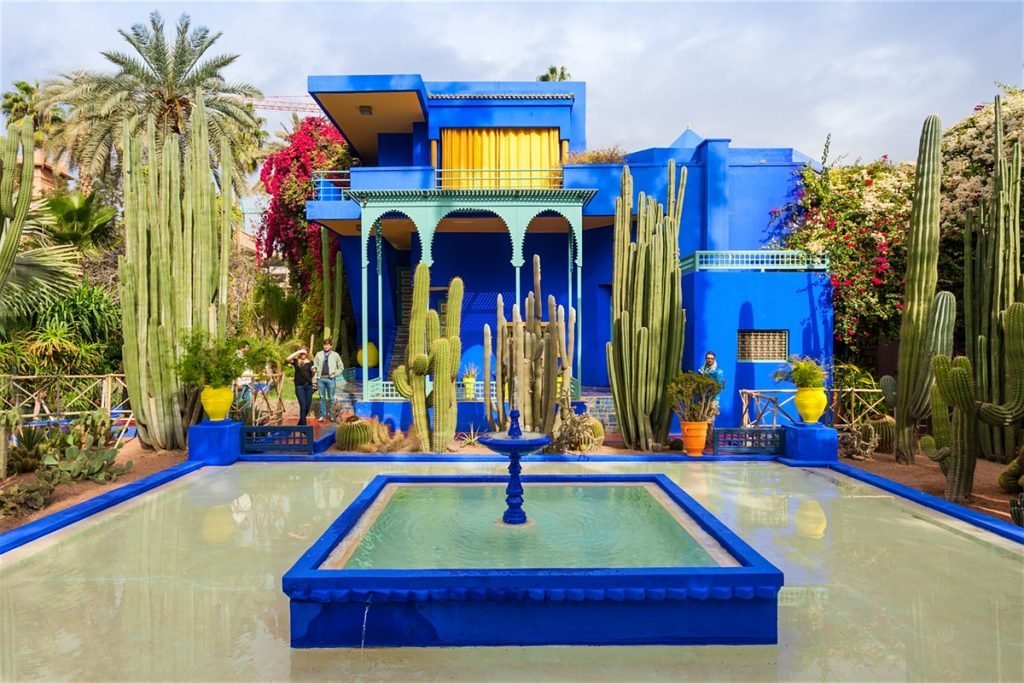 Here are the best places to stay in Marrakech.
Get the best deals and discounts on hotels here.
Initially the gardens served the painter as a source of inspiration, but in 1947 they were opened to the general public. Since 1980, the Majorelle Gardens are owned by Yves Saint Laurent. If you like Islamic art, in the gardens you can visit a small museum.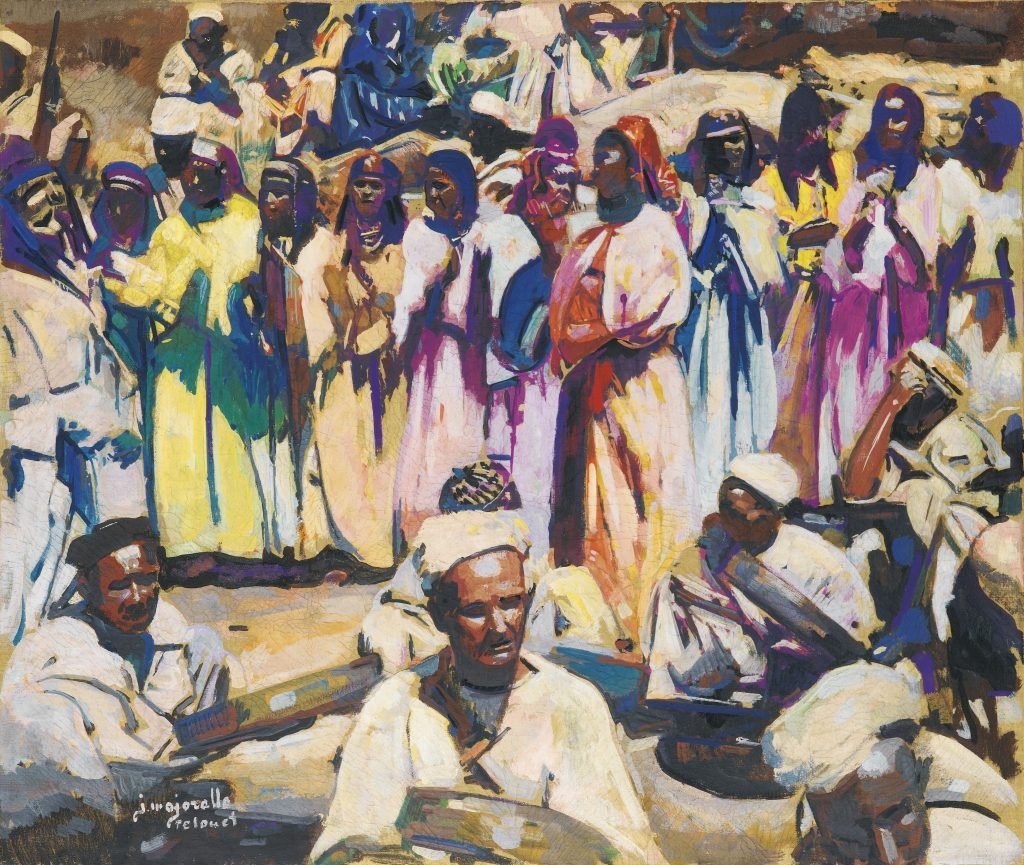 History
The origin of this wonderful place takes place when the French painter Jacques Majorelle (1886-1962), in love with the city of Marrakech, buys an estate surrounded by palm trees and has an art-deco villa built in the style of Le Corbusier. He installed the main house on the second floor and left the first floor as a studio where he painted his canvases.
In addition to being a painter, Majorelle was a lover of botany and gardening, so he brought plants from the five continents to his garden in Marrakech: cactus, palm trees, bougainvillea, coconut trees, banana trees and all kinds of exotic plants… a dream for the senses. In addition to this, in 1937, he decided to paint the walls of the main building a deep blue, a shade that became so famous that it gave birth to a color "Majorelle blue". The artist opened his garden to the public in 1947.
Majorelle died in a car accident in 1962 and his garden was abandoned and forgotten.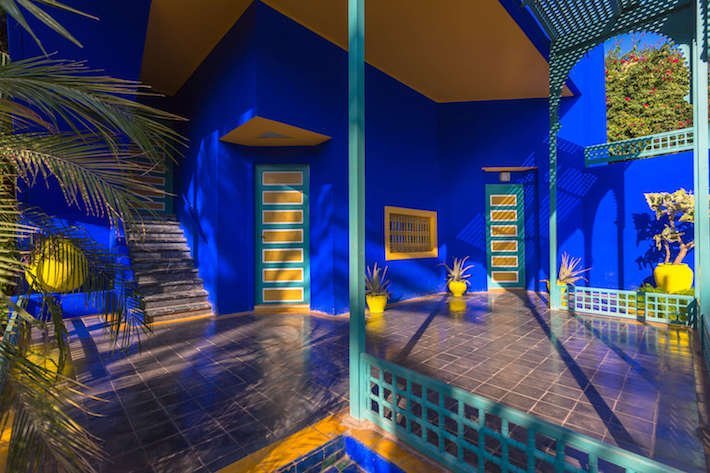 It is then that Yves Saint Laurent and his sentimental partner, Pierre Bergé founded the "Association for the Preservation of the Majorelle Garden". They buy the garden, the house and the studio and focus on its reconstruction. One of the things they do is to further complete the lush garden with dozens of new species (from 135 to more than 300). They left part of the house for private use and transformed the workshop into the Museum of Islamic Arts of Marrakech, where they exhibit their personal collection of objects from the Maghreb, the Middle East, Africa and Asia.
Today, more than 20 gardeners take care of the enclosure and it is one of the most visited and most touristic and essential places to visit in Marrakech.
Types of plants
The Majorelle Gardens are quite large gardens with a multitude of different plants. The plants are divided into cacti, palms, bamboo, garden plants and aquatic plants.
If you have more time, get to know the surrounding area: Essaouira, the Ourika valley, Ouarzazate, …