Essaouira combines several outstanding places with a special charm and atmosphere, making it a city of interest both for a visit and to disconnect for several days.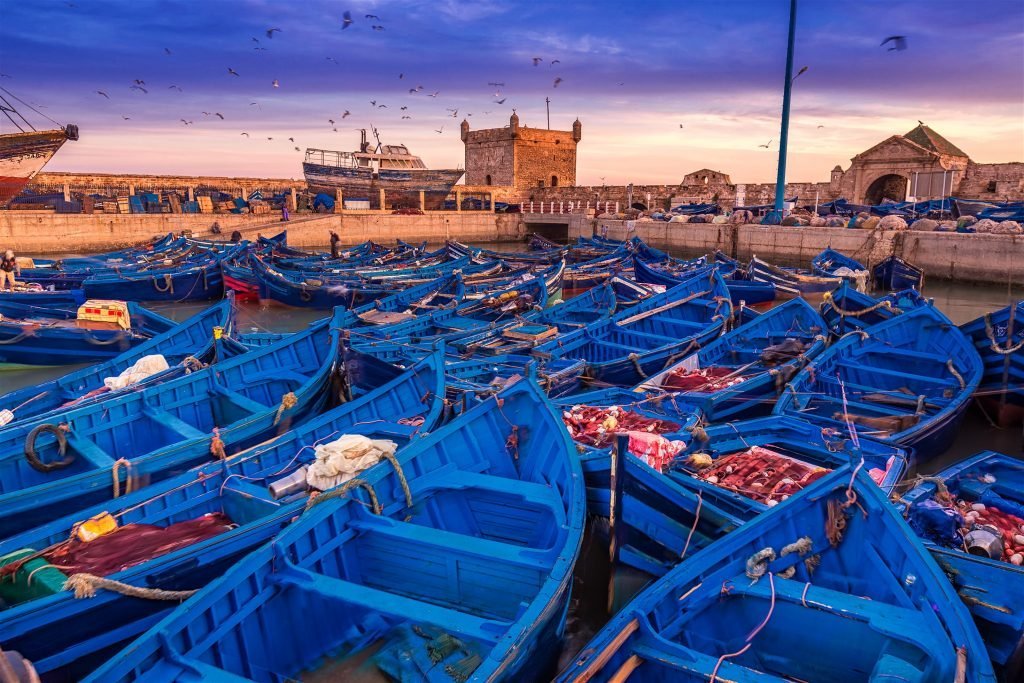 Overview
Starting with its medina, whitewashed but with blue windows and doors, through which you can walk without fear of getting lost thanks to its orderly layout. Or the Moulay Hassan square, full of restaurants and cafes, being the perfect place to eat or drink mint tea watching the comings and goings of passers-by.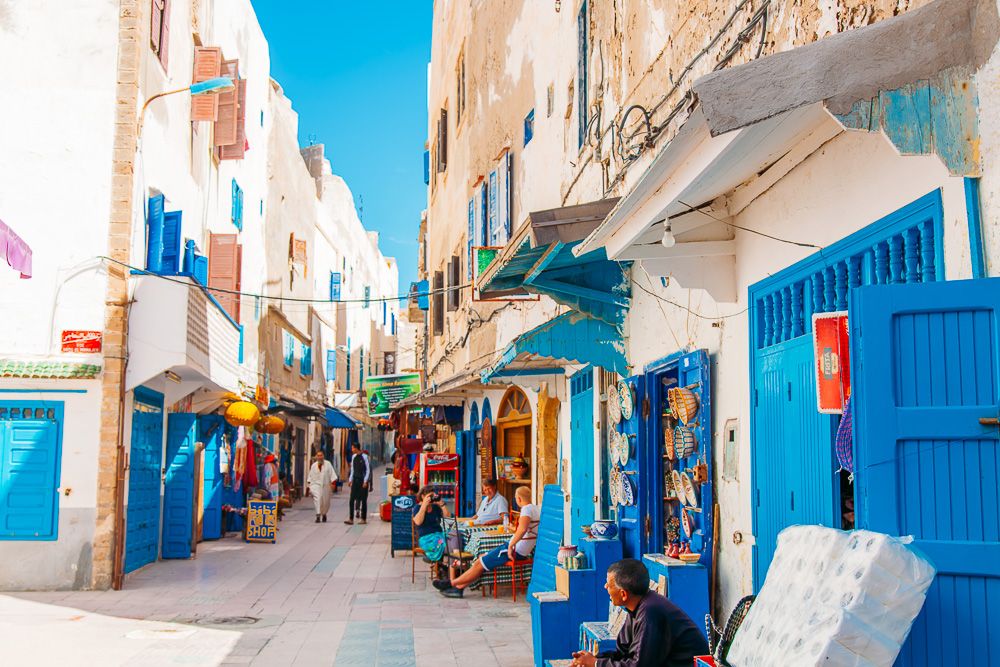 Although if something defines it, it is its coastal character, which colours all corners and activities, such as the Skala of the Kasbah, a crenellated platform overlooking the sea with an entourage of European cannons or its beach, extensive, with fine sand and frequented by families and surfers alike.
But without a doubt the most iconic and lively place is its fishing port, which also has its own bastion that protects it. There you can buy fish at one of its stalls and have it grilled, to be enjoyed in the incomparable setting of the sea and the hundreds of boats that populate it.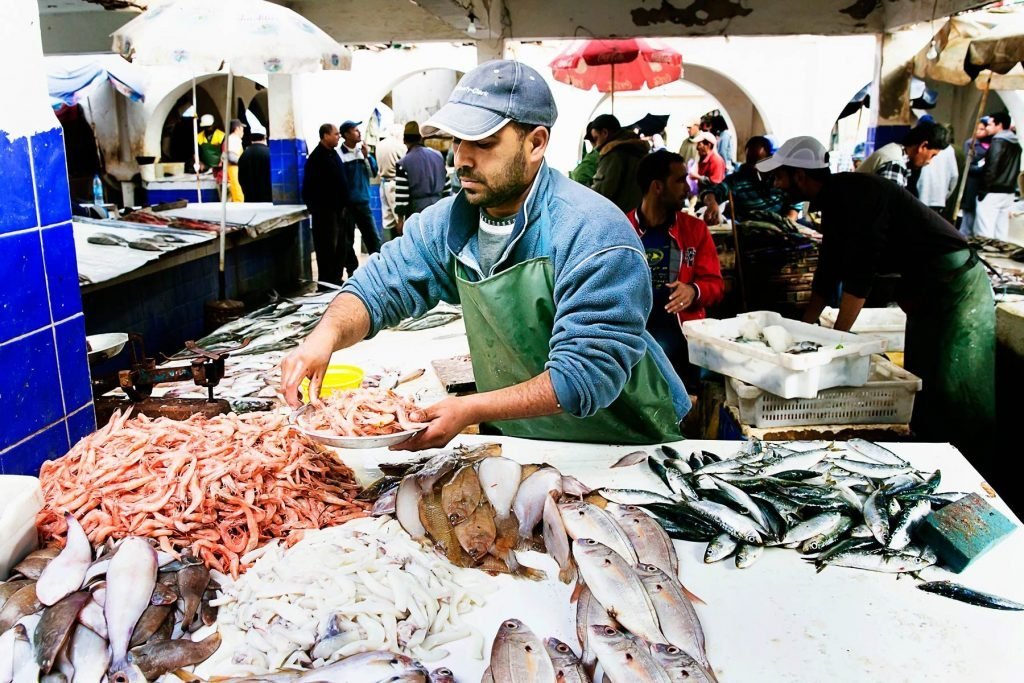 The Weather
The climate in Essaouira is characterized by mild temperatures all year round. Even in the summer, even if they rise, the wind chill is still pleasant thanks to its geographical location.
You can therefore travel to Essaouira at any time in light clothing (only a jacket for the winter months, as it gets cooler at night). That is when there is some chance of rain (around 10%), so it is not a bad idea to take a small umbrella with you if you are travelling at that time.
For more information, as well as month by month temperatures and a forecast for the next few days, check out the following link: Weather in Essaouira.
Practical Information
Where To Stay in Essaouira
What To See in Essaouira
Where To Eat in Essaouira
The Gates of Essaouira
Music Festivals in Essaouira
How To Get To Essaouira
By Air
Although Essaouira has its own airport on the outskirts, the most recommended airport, not only because of the number of daily flights but also because low-cost companies operate there, is Marrakech, located just under 200 kilometres away.
Once you arrive in Marrakech the most comfortable thing to do is to take a taxi, with an average price of 80 ? for a full taxi. If you are looking for a more affordable option, you can choose the shuttle buses that go from Marrakech airport to the city, and once there take the one that goes to Essaouira, with a total cost per person of approximately 10 euros.
By Road
Essaouira has access roads from the North, East and South. From the East you can access it from Marrakech, while from the North you can reach it by travelling along the Atlantic coast (the nearest town being Safi). In both cases it is accessed by motorway, taking just over two and a half hours.
Another option is to access from the South starting from Agadir, although in this case it is a national road and would take approximately 3 hours and a half.
By Train
Essaouira does not have a train station, although the nearby cities of Safi and Marrakech do. From these two points, Essaouira can be reached by motorway, as described earlier.
The train company is the ONCF. Timetables and prices can be consulted on the website and, although you can book online. Only Moroccan credit cards are accepted.