In 2007 I went for the first time to Morocco and since then I have returned 6 times, being able to say that I'm in love with Morocco. With dreamy landscapes and an overwhelming cultural richness, Morocco is a country one step away from Europe that should be on any traveler's wish list.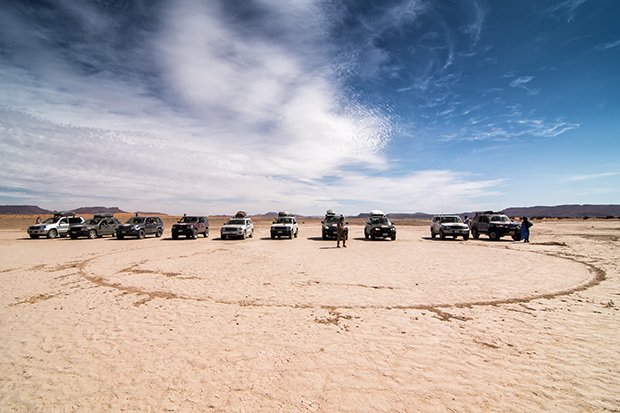 The first time we went we wanted to go in our 4×4, but due to ignorance and prejudices of those who do not know the country and the fears that come with it, we chose to go with an organized tour. The trip was magnificent and encouraged us to return by car a few more times, as we could see first-hand that it is a beautiful, friendly and safe country.
I had the opportunity to coordinate two groups that in their own 4×4 were participating in a caravan reaching almost the border with Algeria. On the way back, most of them said they had been a little afraid or uncertain before they left, and that their fears had quickly disappeared after they had set foot in the country.
The truth is that Morocco is safe. In big cities you have to have common sense and a little more care, but not more than in any big city in any country in the world. A trip to Morocco is a wonderful experience: its smells, people, customs and gastronomy do not leave you indifferent.
You can travel to Morocco in many ways, alone, in a group, in your own 4×4, in a rented car, visit only big cities, the desert or combine both. Only your tastes will make you choose one way or another to enjoy it.
We like the freedom that comes with being on your own and in your own vehicle. If it's 4×4 better, because Morocco is the paradise for those of us who enjoy driving off-road.
Our trips, after the first one, were in 4×4, until years later we decided to change our travel style and bought a van. The search was hard because we wanted it to be a 4×4 and there weren't any great offers available in the second hand market. Once we found it and camped out, we chose Morocco to try it out.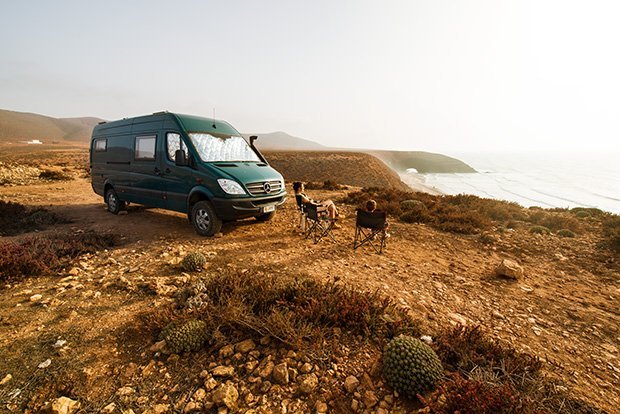 We did this in an adventure that took us from Nador to Tan Tan on the southern Atlantic coast, through the desert. A 5200-kilometer round trip. We drove south through the interior until we reached Erg Chebbi. The goal? To sleep on foot in the dunes, enjoy the magnificent sunsets in the desert and the hospitality of the Berbers.
We then followed the N12 road, visiting Zagora and Tissint with final destination Tan Tan, which was as far south as we got. We spent a few nights in Ksar Tafnidilt, which we used as a base to discover the area.
On another occasion we headed north, this time along the coast. The Moroccan Atlantic Coast has some great attractions. Following the route of the coast, we visit Sidi Ifini, Mirleft and Leghizra in 4 days.
We passed Agadir as we had seen it on a previous trip and wanted to visit Imouzzer Ida or Tanane and from there go to Essaouira. This Berber village is located in the Anti-Atlas region, where the argan is cultivated to make the oil so famous today.
Our next stop was Essaouira. Located on the Atlantic coast, it is one of Morocco's must-see destinations. Essaouira is a beautiful port city with a walled medina, which was declared a UNESCO heritage site in 2001 for its historical value and beauty.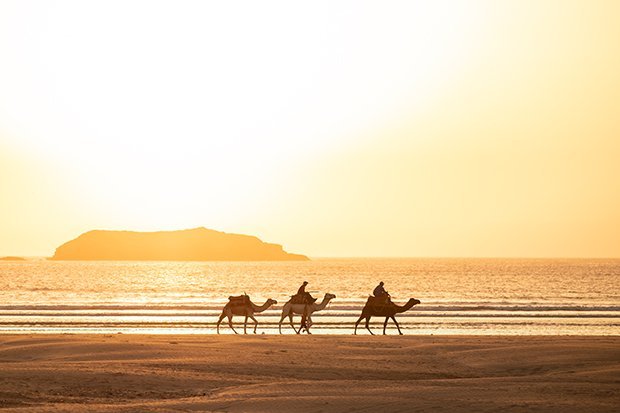 A must see, in the medina you can spend hours walking, photographing, shopping or simply having a tea in some of the many riads you will find inside. You can't miss a good plate of fresh seafood, fresh from the sea. Walking through its streets is a trip to the past, discovering the old trades that seem forgotten in Europe.
Outside the walled old town, you will find a very long beach where you can lie in the sun, walk, ride a camel or simply enjoy a wonderful sunset. Furthermore, because of the winds that blow through Essaouira, this is a famous location for surfing, windsurfing and kitesurfing.
If you decide to take refuge in Essaouira for a few days to escape the heat of the desert, I recommend visiting the Ida Ougourd Berber Market on any Wednesday, a typical market 20 minutes from the city.
There is no mystery about staying in Essaouira, there is a wide range of accommodation to suit all tastes and budgets, whether you are in the medina or in front of the beach, Morocco is a lover and you want to go back to discover again and again!
Plan your trip:
7 Best Hotels in Tangier
Best Hotels in Casablanca
Best Hotels in Larache
Best Hotels in Marrakech
Best Hotels in Meknes
Where To Stay in Fez
Where To Stay in Rabat
Where To Stay in Tetouan