Tangier has long been romanticized by artists, poets and writers who have come to its busy shores in search of adventure. It is a city rich in architecture with a fascinating history. The hotels called riads are typical Moroccan houses with interior courtyards and fountains. If you're planning to travel to this incredible city then we will show you the 7 best places to stay in Tangier.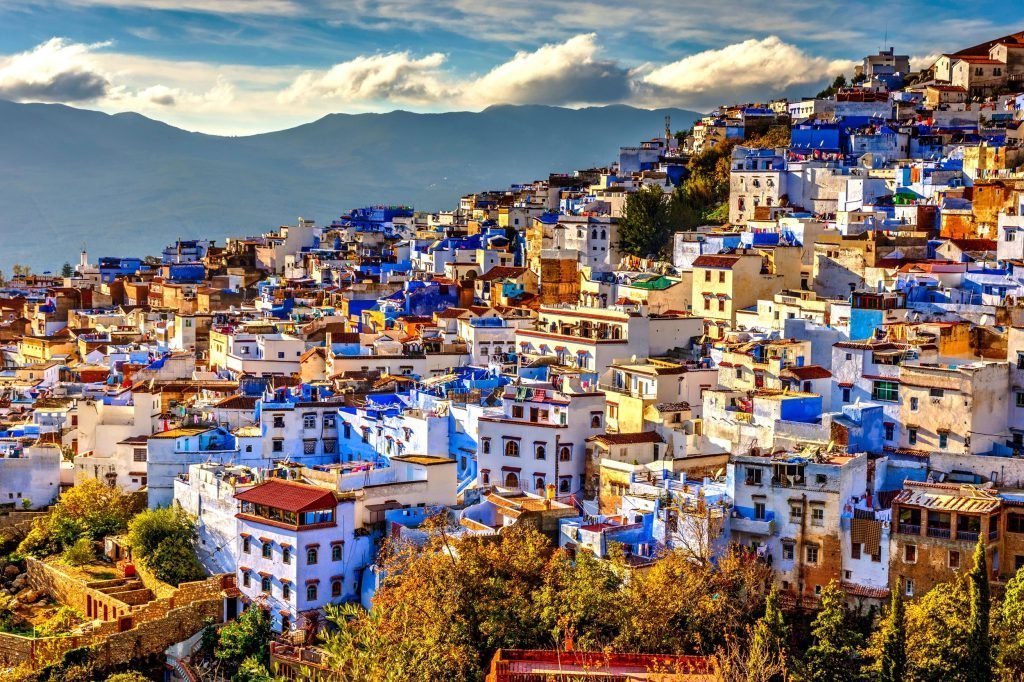 La Maison de Tanger
La Maison de Tanger is a beautiful riad situated near all the main attractions of Tangier, including the Medina. The hotel team will entertain you with their dedicated and generous advice on where to eat, drink and shop, as well as what to avoid. The decoration of this exquisite little hotel was carried out by the renowned French interior designer Regis Milcent and consists of a classic and elegant decor.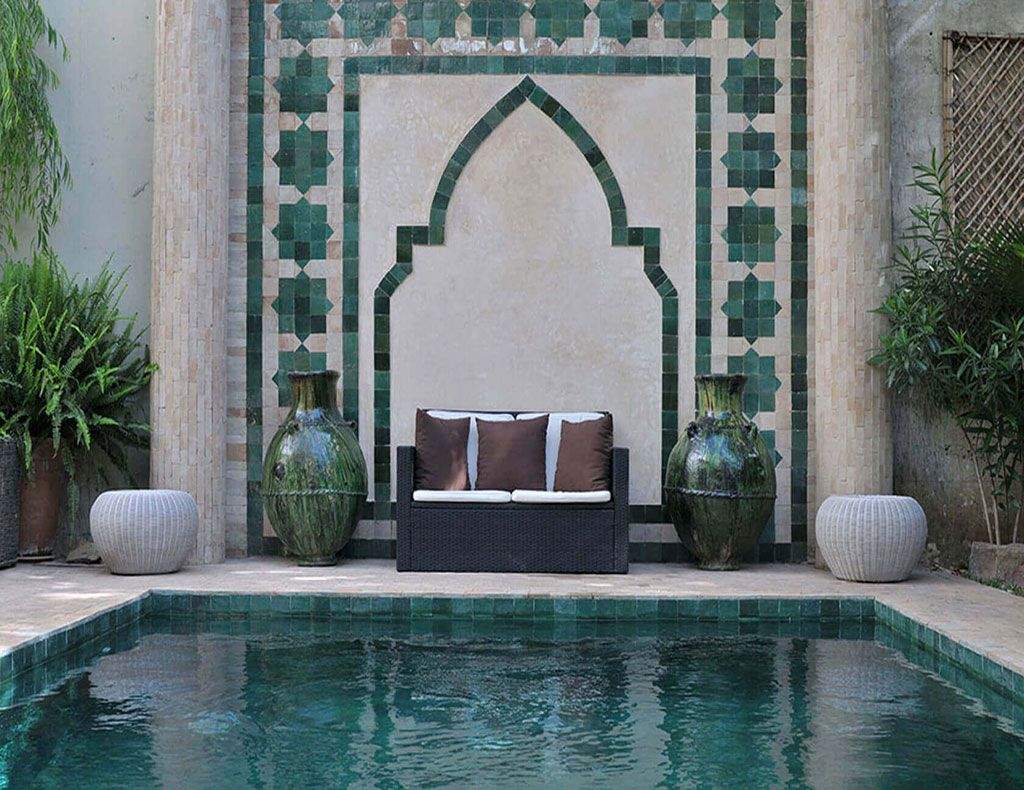 The five rooms and three suites are spacious, light and elegant, with huge beds, cotton sheets covered with hand-woven fabrics and, in most cases, access to a private terrace or balcony. Each room has a private bathroom, decorated in the style of the room. In the rooms you can find flat screen TVs with satellite channels; direct dial telephones and European sockets. WIFI is completely free and available throughout the hotel.
In this hotel there is no bar or restaurant as such, but you can order a beer by the pool in the afternoon and a G&T or a glass of wine in the evening. In the mornings, you can have breakfast on the rooftop terrace, located on two levels, with wooden tables and chairs, and enjoy views of the city such as the Mendouvia Park, Tangier beach, and the neighboring rooftops of the kasbah.
Albarnous Maison D'hôtes
This riad is the perfect place to stay in Tangier. Located in the heart of the Tangier Kasbah, a few meters from the Marabout Ben Ajib, Dar Albarnous is the ideal starting point to discover the beauties of Tangier. With a modern and traditional design, Albarnous offers hammams (Turkish baths), Moroccan tiles, chandeliers, carpets and much more, in an extremely elegant way. With free WiFi and breakfast, the best feature of this riad is the rooftop terrace overlooking the Medina and the Mediterranean Sea.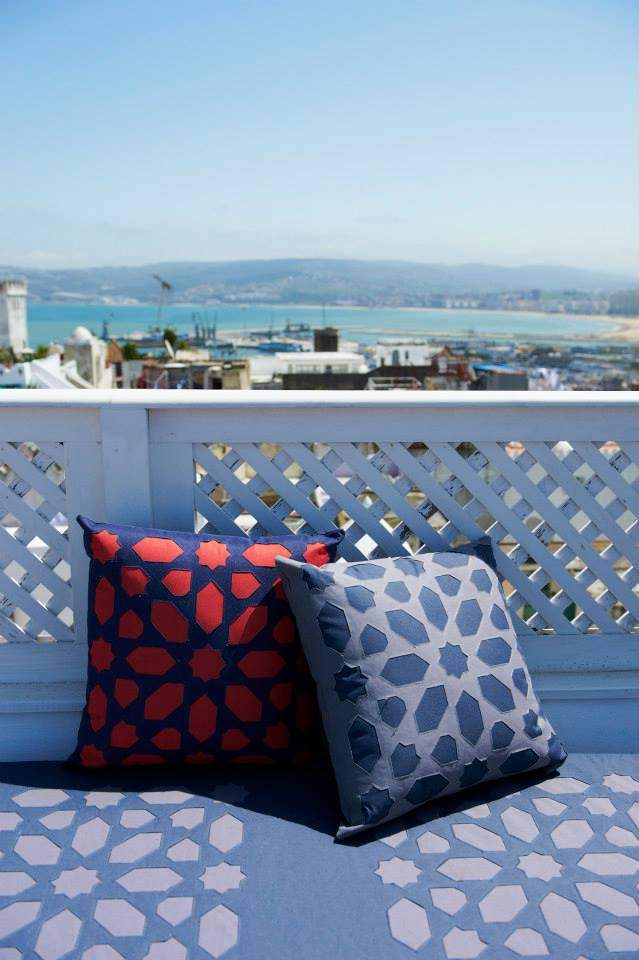 This charming riad has five rooms, three doubles, one room with two single beds and one suite, all comfortable, tastefully decorated, with private bathroom, and equipped with air conditioning, heating and safe. The private bathroom includes a shower and bathtub and a tadellakt decoration. Breakfast can be enjoyed every morning at the Maison d'Hôtes Albarnous. Local specialities can also be served if you book in advance.
In addition to the terraces, there are two large common rooms and a beautiful Moroccan Hammam beldi with the possibility of exfoliation with "savon noir" and massages with argan essential oils that will be at your disposal to make your stay even more relaxing. If you wish you can organize with the hotel staff a transfer service from the airport and excursions on site.
Le Balcon de Tanger
This beautiful riad is located in the old Medina of Tangier, and directly in front of the sea. They offer free WiFi and breakfast which you can enjoy on the balcony with a magnificent view of the Mediterranean. The atmosphere is refined in the heart of the old city, offering an art deco decoration worthy of the most beautiful riads. Le Balcon de Tanger is a unique place where French and Moroccan styles meet with unique sophistication.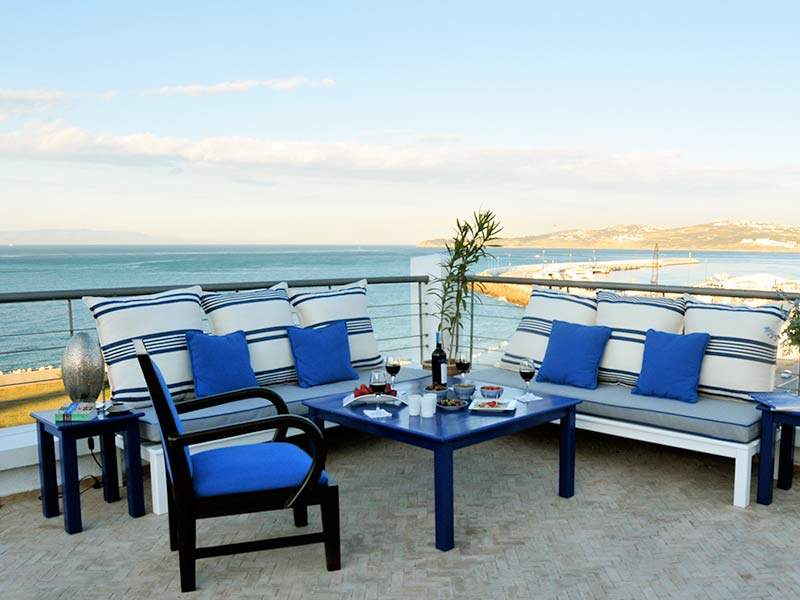 Le Balcon de Tanger offers 5 bedrooms and 2 suites, in the joy of a riad where many have an amazing view of the sea. Each room is a unique universe, each has its own bathroom, a comfortable double bed and central heating. Beautifully furnished and decorated, the rooms were created for your well-being; the bedding was also designed for total comfort, it is 100% embroidered cotton, signed by Angie de Marrakech.
Le Balcon de Tanger is a charming house, full of light.
Dar Souran
Dar Souran is a traditional riad located in the heart of the Medina. It has six rooms, a bar/lounge area, a large terrace and free WiFi and breakfast. Nearby you will find all the main attractions such as the Kasbah Museum, the Royal Palace and the Grand Socco. This guesthouse is a jewel of traditional Moroccan architecture where no visitor can remain indifferent. With its large and bright courtyard, its corridors and Arab-Andalusian ornaments, this house has all the characteristics of a real Moroccan riad.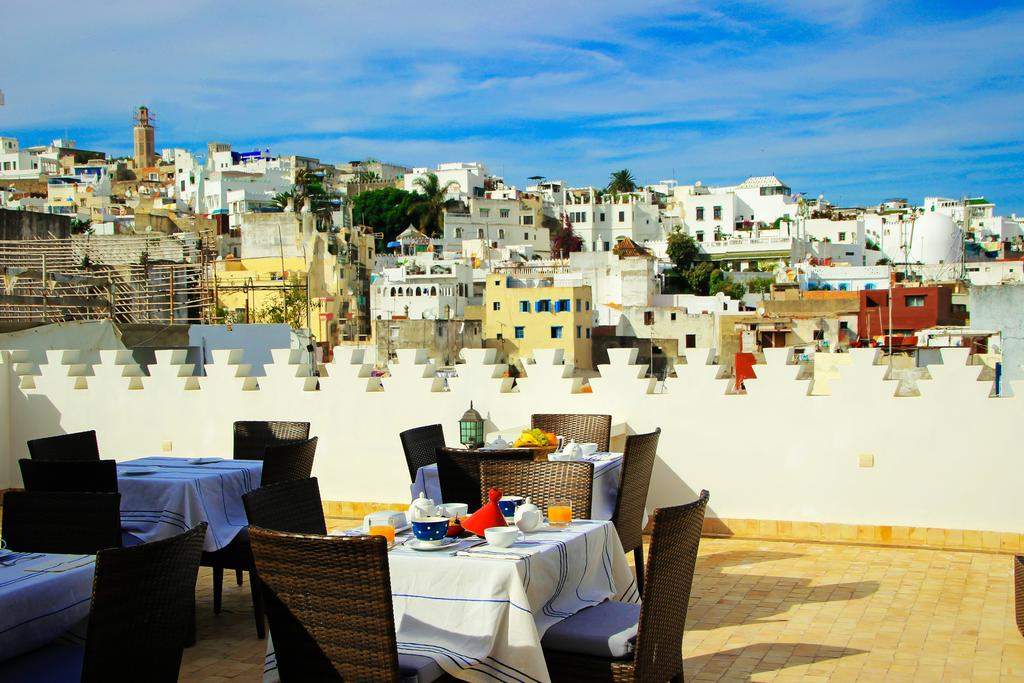 This Riad Hotel in Tangier has many rooms and suites. With large areas, each of them has a unique decoration and a bathroom. On the service side, each unit is equipped with TV, air conditioning, linen and quality hospitality products. This riad offers many spacious and comfortable spaces. Inside, residents are invited to sit on a bench upstairs for mint tea. Afterwards, they can also sit and enjoy a delicious meal.
The terrace, which culminates on the top floor, is a huge sunny space. It is ideal for taking sublime panoramic pictures of the city and the waters of the Strait of Gibraltar.
Hotel Aux 3 Portes
Aux 3 Portes is a luxury riad located right next to Dar Chams. They offer double rooms and studios with a great view, a large swimming pool and breakfast every morning. There are two gloriously large living rooms filled with soft sofas and log fireplaces placed but not lit on a cold autumn night, a cozy dining room and the most beautiful massage room and hammam of small sizes you have ever seen (you only see them at check out).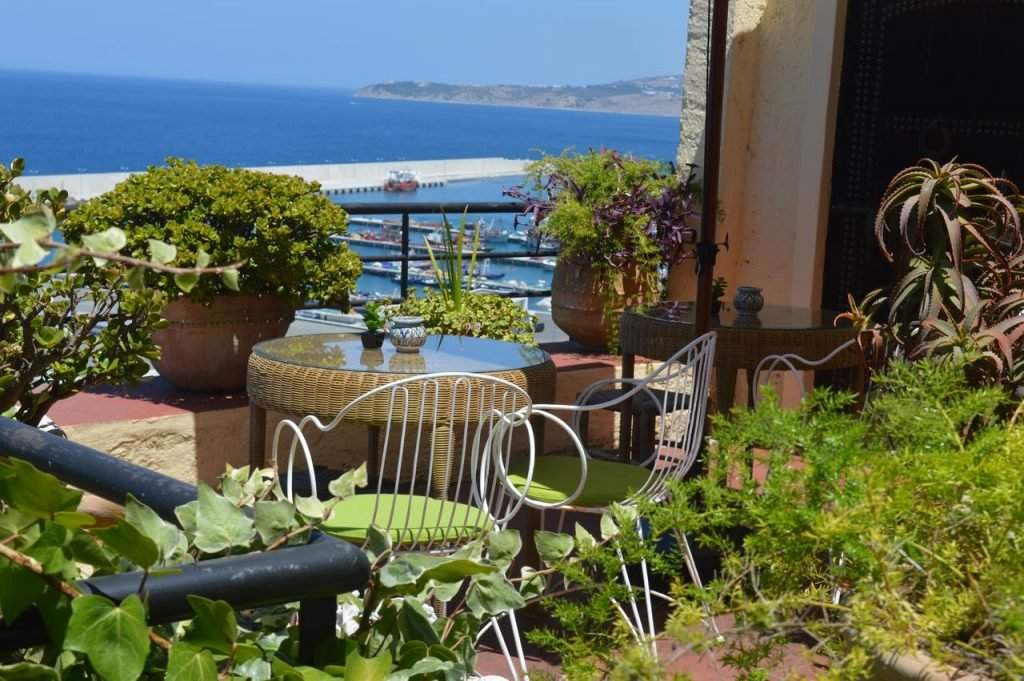 The standard double rooms are small, but forgivable because the four-poster beds, walnut desks and emerald green velvet chaise longues make the stay comfortable. However, the ideal is to check into the Iris Suite, which is spacious and elegant with a private terrace overlooking the sea. There is no television in the rooms, although Wi-Fi is really good, and there is no tea and coffee service.
Banyan Tree Tamouda Bay Hotel
This luxurious five-star hotel offers modern riad-style villas on the beachfront. With indoor and outdoor pools, a full-service spa, a rooftop terrace, a fitness center, free breakfast, WiFi and parking, among many other amenities. This hotel is located on the northwest coast of Morocco, in the entire bay of Tamouda, about 15 km from the city of Tetouan and 45 minutes by car from the city of Tangier.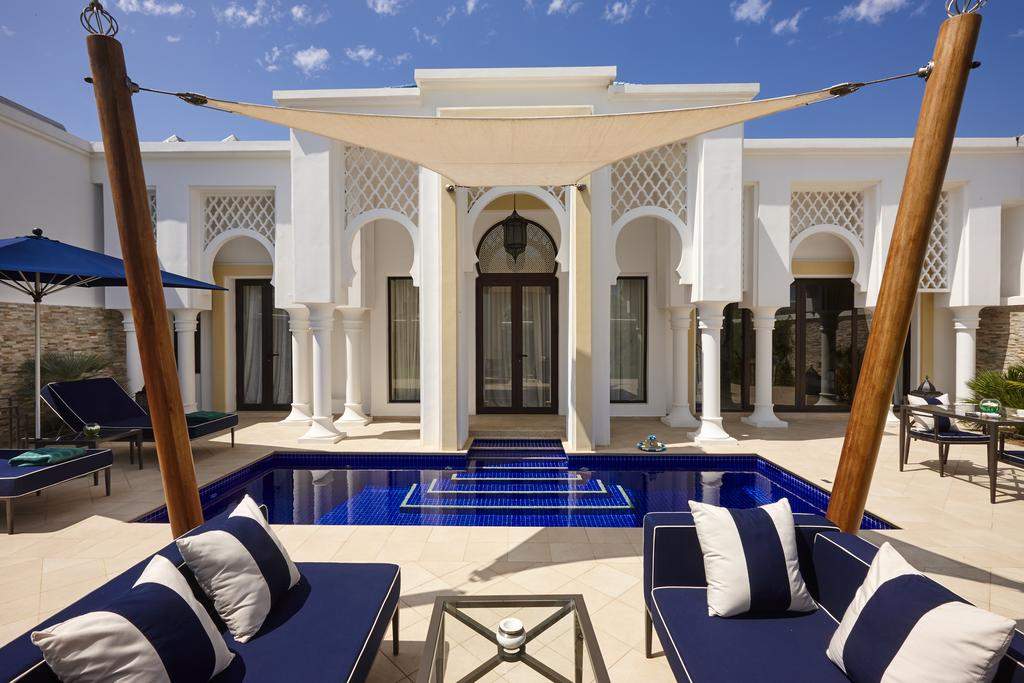 Each villa comes with a separate living room, a kitchenette, private bathroom equipped with a whirlpool bath. Some villas have direct access to the beach. In them you will find slippers, some toiletries completely free of charge and a hair dryer. Inside the hotel there is a dining room open 24 hours a day where guests can enjoy the local cuisine.
The meeting and private events room has a paradisiacal decoration, with a conference center and colorful meeting rooms perfect for product launches or cocktails on the terrace next to the beach.
Sofitel Tamuda Bay Beach And Spa
This boutique hotel is the ultimate luxury adventure. Located in the heart of M'diq beach, it offers not only rooms but also its own private riad, with WiFi and free parking, an outdoor swimming pool, a free children's club and a nightclub. Award-winning contemporary design and an Arty-Chic atmosphere make the Sofitel Tamuda Bay Beach & Spa an undisputed leader in the Kingdom's most exclusive seaside resort.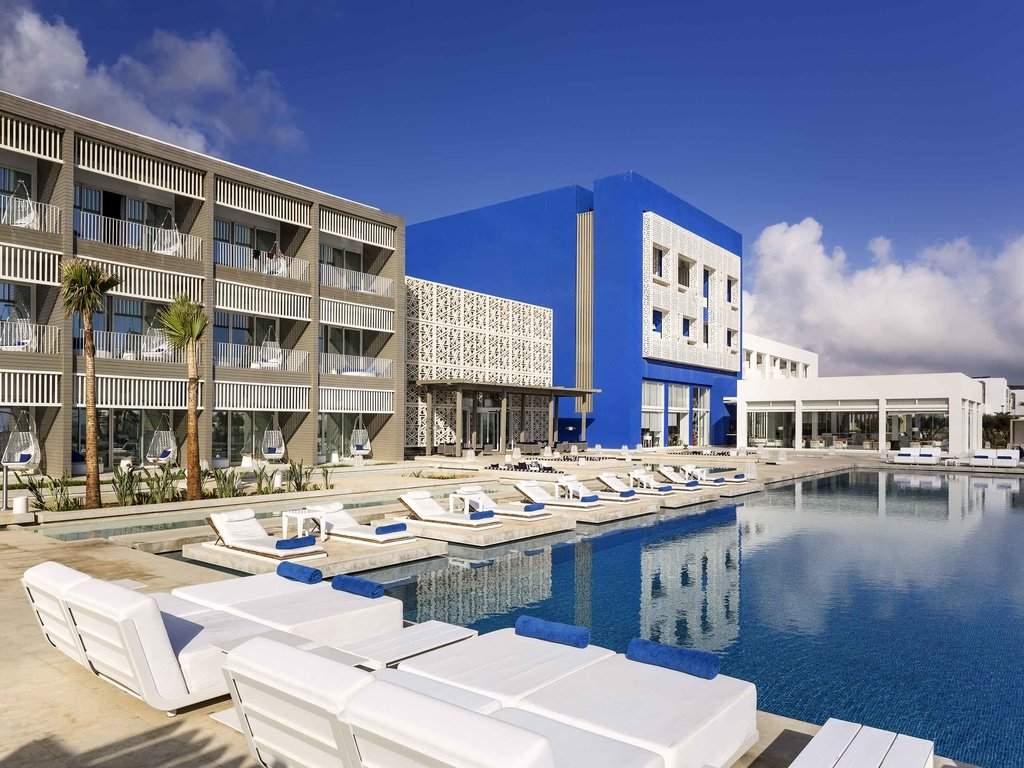 For guests looking for the perfect combination of leisure and well-being, the Sofitel Tamuda Bay Beach & Spa offers 82 elegant, brightly colored rooms, all with private balconies and magnificent views of the Mediterranean gardens, pool and beach. To celebrate the Riviera in style, the hotel offers the Royal Suite, five Junior Suites, three So Spa Suites, five luxury villas and eight Beach Suites with private terrace and Jacuzzi.
The hotel's restaurant, La Voile Bleue, offers a refined menu of local products and fresh seafood inspired by Tamuda Bay, while at Le Marché des Saveurs, guests can enjoy international cuisine, inside or on the terrace overlooking the pool. The cozy Lobby Koudiaz bar serves chic appetizers and a selection of tapas throughout the day. The hotel's modern So Beach & Night Lounge will soon feature an exceptional program of artistic activities.
Read more:
Shopping in Tangier
Hotel Continental
Where To Eat in Tangier
Cafe Hafa
TANJazz Festival