Possibly the most famous place in Marrakech is the Jemaa el-Fnaa Square Square. During your trip to Marrakech you will pass by here several times a day, as all roads lead to this square.
If you could only see one place in Marrakech I would recommend this square in the afternoon and at night.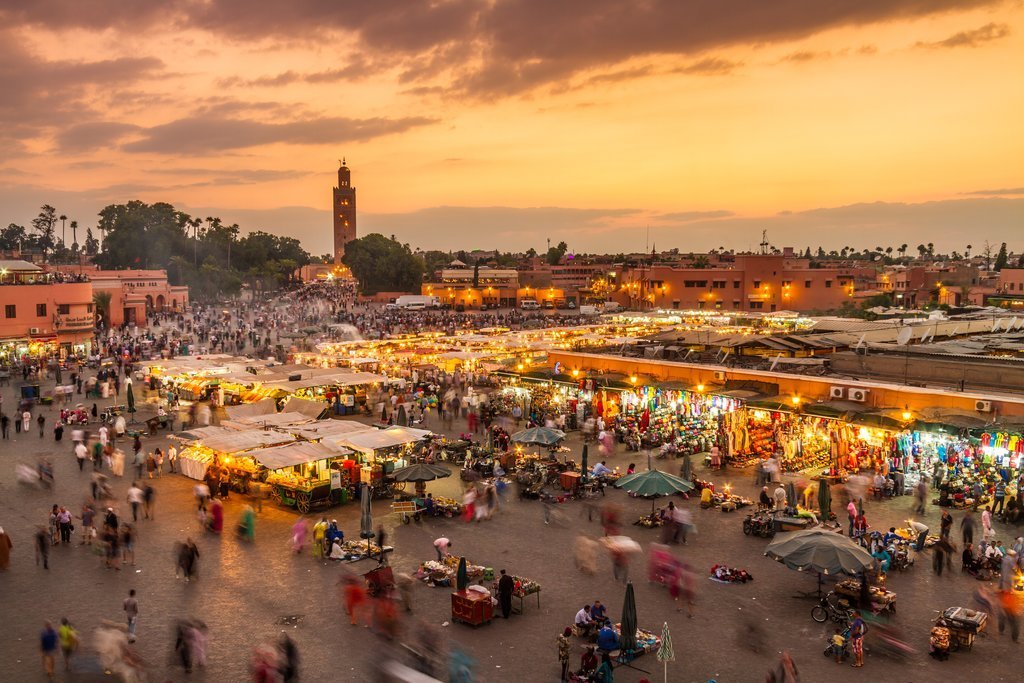 The Yamaa el Fna square is the main square and the most famous place in the Moroccan city of Marrakech. It rises a few meters from the Kutubia Mosque, so it is dominated by its minaret. Surrounding the square there are also several mosques, more modest, accompanying the Kutubia.
There are several hypotheses about the name of the square; according to some it means "assembly of annihilation", as it was the place where those who committed crimes were executed; it is also suggested that "assembly" or "meeting" is a macabre reference to the fact that the severed heads of the executed were displayed around the square, as if they were holding a meeting.
The square is of large dimensions and is surrounded on all sides, except one, by the medina full of souks classified by their main activity. On the edges of the square a good number of cafes, such as the Café France, and restaurants of all categories have been established, which open their terraces towards the spectacle that is formed in this monumental scene.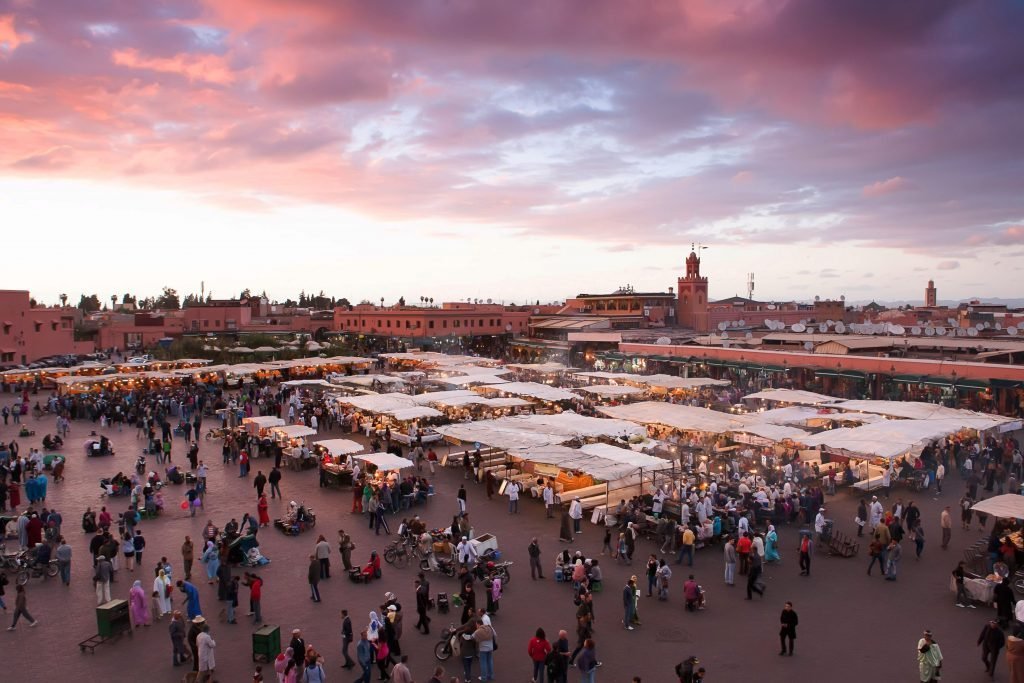 The Cultural Epicenter
Everything in Marrakech revolves around Yamaa el Fna. Thousands of people gather in this public space, filling it with color, culture and business. Storytellers, teachers presenting their teachings, snake charmers, dancers, dentists, fruit juice sellers, acrobats, letter writers, water carriers… an infinite number of activities and people come together and crowd the square and its adjoining alleys as night falls.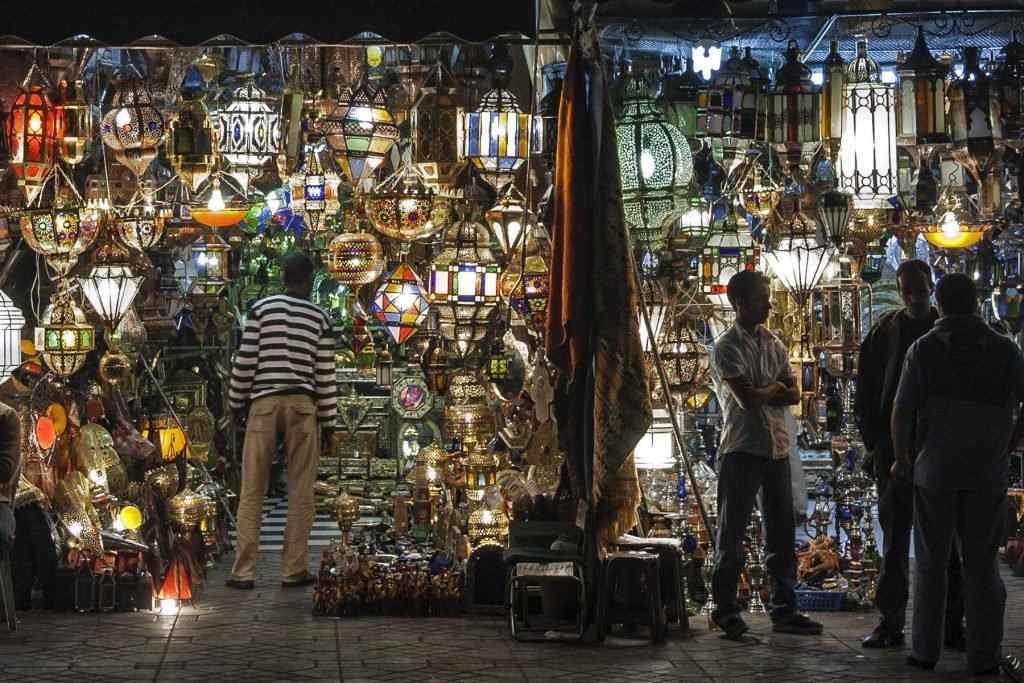 The specialized food stalls, each in its own way, flood with the night a part of the square, which is illuminated by hundreds of little lights and flooded with smoke and a multitude of smells.
The scenery of the square changes radically. With a warm light, the square is occupied by a large number of street musicians who improvise their melody, actors who take pride in their show, and all this, along with new food stalls designed to feed the tourists and locals who come to the square. Jemaa el Fna is one of the nightlife hotspots in Morocco. Traditional Moroccan food can be enjoyed in the street and, in addition, prices are very tight. If you like kebabs and fried fish, you will have no problem to dine.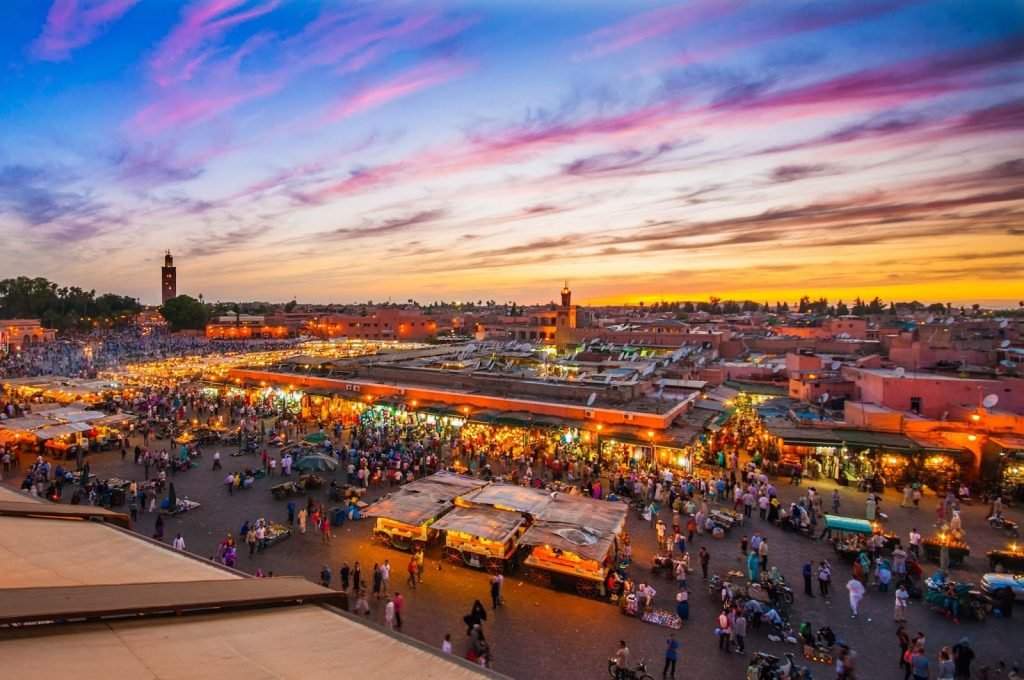 A spectacular site and a World Heritage Site
In 2001 Unesco proclaimed and inscribed in 2008 "The cultural space of the Jemaa el-Fna Square" on the Representative List of the Intangible Cultural Heritage of Humanity, making this officially a representative and unique place which should be visited at least once.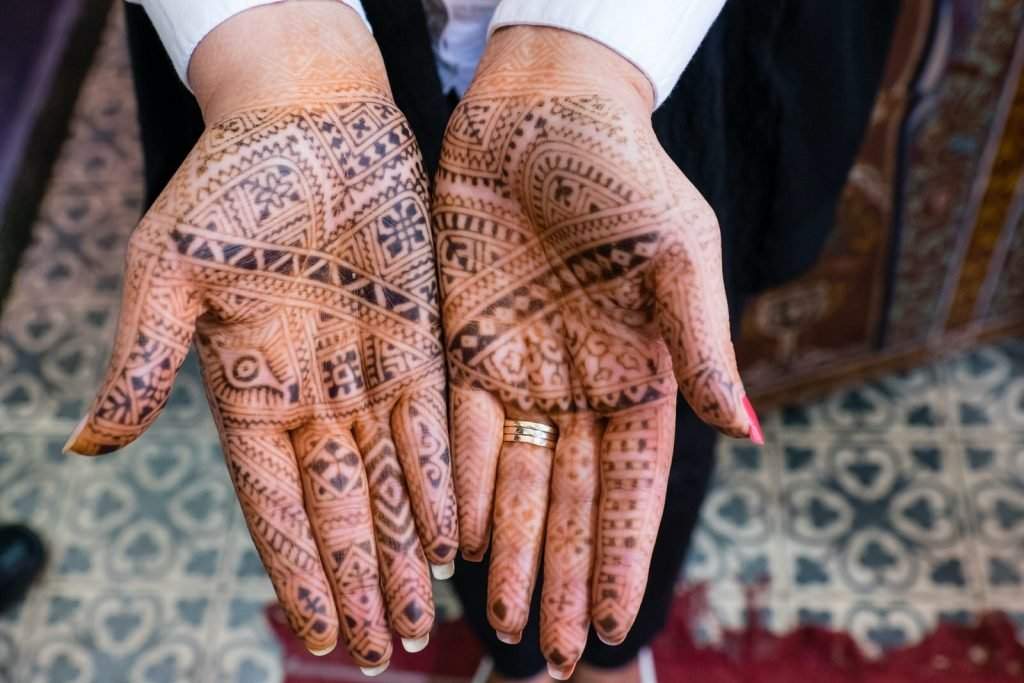 If you have more time, get to know the surrounding area: Essaouira, the Ourika valley, Ouarzazate, …