The Koutoubia Mosque in Marrakech is, without a doubt, the most important and representative mosque in the city and one of the most famous in all of Morocco. Its name means, literally, "that of the books", a name that was due to the important library that was housed in its interior and the many bookstores by which it was surrounded in its early years. Its design has served as a model and inspiration for many other monuments.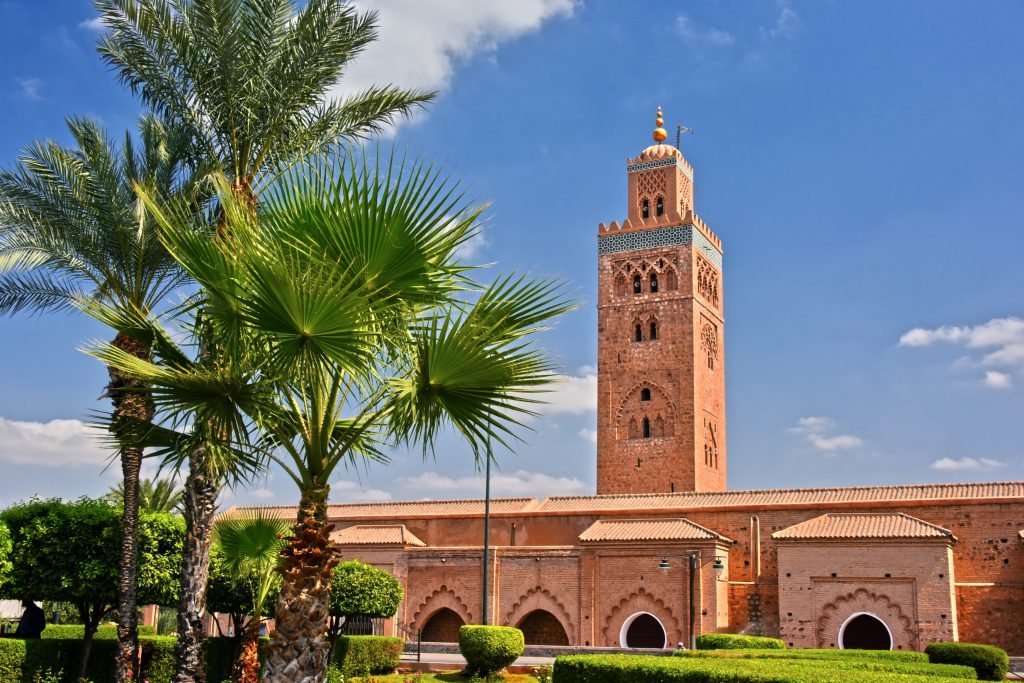 Here are the best places to stay in Marrakech.
Get the best deals and discounts on hotels here.
A little history about the Koutoubia Mosque
This popular and beautiful mosque was ordered to be built in 1147 by the Almohad emir Abd Al-Mumin on the site of another that was demolished by Ibn Tumart, leader of the Masmuda Berber tribe, who focused on the destruction of the Almoravid temples during his revolt.
It was not completed until more than ten years later until 1158, due to its magnitude. Its 17 naves, enclosed in a building 60 metres long and 90 metres wide, made it one of the largest in all of Islam.
You may also be interested in:
Things To Do in Marrakech
Places To Eat in Marrakech
Where To Stay in Marrakech
The minaret, the highest point of Marrakech
The minaret of the Koutoubia mosque is the highest point of Marrakech. In fact, it is forbidden by law to construct any building higher than 69 meters in height because of this spectacular minaret.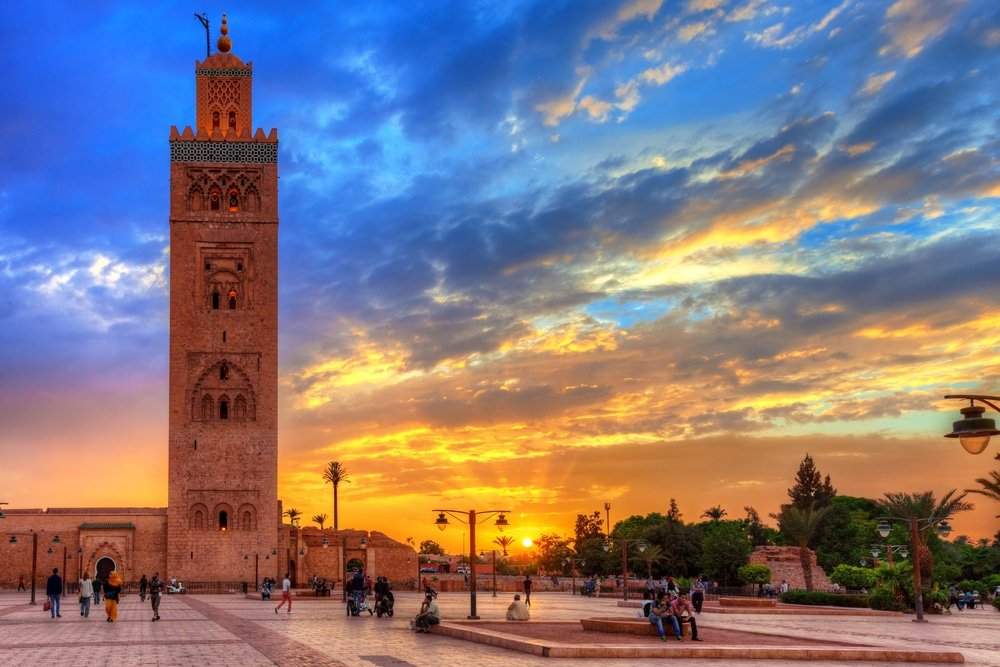 Special emphasis should be placed on the artistic and architectural importance of this part of the building as it has served as a model for many other well-known Muslim buildings such as the Hassan Tower in Rabat, the capital of Morocco, and the Giralda in Seville.
The minaret, although still a spectacular construction, has lost part of its original decoration. Even so, several rows of green tiles from the original decoration are still preserved at the top, as well as various mosaics and engravings.
In addition, inside you can see that it is crowned by a balustrade with three bronze balls, the largest of which is 2 meters in diameter, although legend has it that they used to be made of gold.
It is forbidden to enter if you are not a Muslim
As with all religious buildings in the Arab world except the Hassan II mosque in Casablanca, access to the interior is prohibited for all those who do not profess Islam.
However, contemplating the exterior of the Koutoubia Mosque, located just 5 minutes from Jemaa el-Fna Square, is a pleasure for the senses.
If you have more time, get to know the surrounding area: Essaouira, the Ourika valley, Ouarzazate, …