Marrakech is a beautiful city with lots of charm and monuments to visit. But it is also very active, busy and can be stressful, so we recommend a stay of about 3 days in Marrakech to allow you to get to know it well, but without being overwhelmed by so much hustle and bustle. However, we will look at other travel options so that you can decide how many days you want to spend in Marrakech.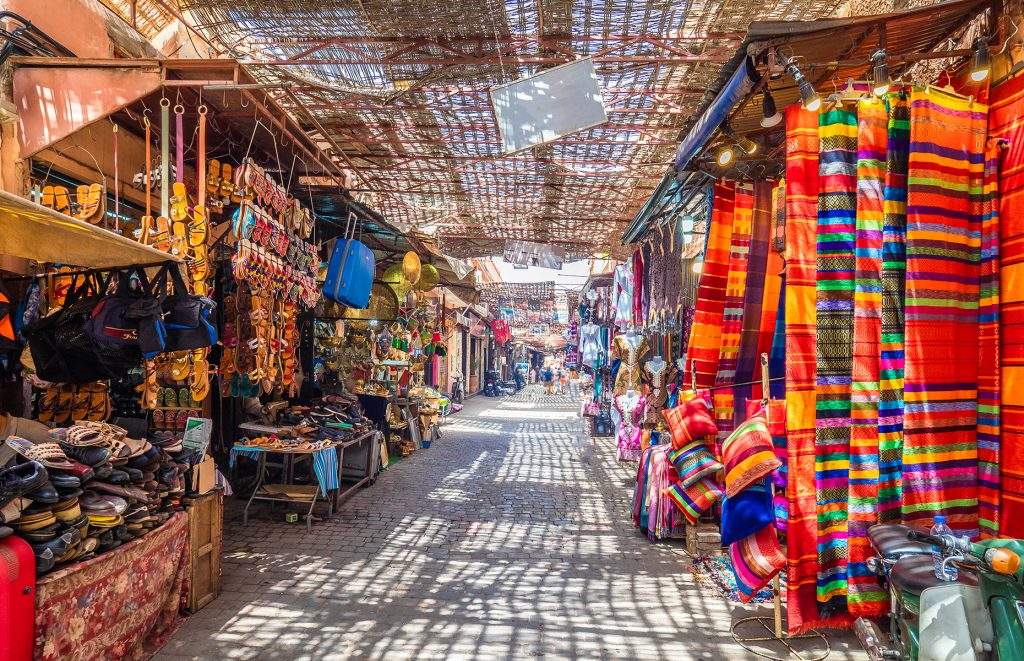 Recommended stay in Marrakech
The most common options are 2, 3 and 5 days in Marrakech being this last option a good alternative for excursions to the most interesting points of its vicinity such as Ouarzazate, Ouzoud Waterfalls, the fishing town of Essaouira or the waterfalls and the Ourika Valley among others.
Minimum Recommended stay: 2 days in Marrakech
With two days in Marrakech you will be able to visit the most interesting things, it is true that you will have to walk with enough speed, but you will be able to know the Jemaa el-Fna Square, get lost in the souks, see the Koutubia, the Medersa, the tanneries, the Saadian tombs and the Palais Badí. The essence of Marrakech concentrated in two very well used days. Of course the gastronomy will be a very interesting part of your trip.
The best option: 3 days in Marrakech
You can see all the above and add to it very interesting places like the Majorelle Gardens, the Palais Bahia or the Menara. In addition, you will have a less stressful stay as the pace at which you can see things is much slower and may allow you to relax in the more than stressful Marrakech.
We have the perfect guide to see Marrakech in 3 days.
5 days in Marrakech
This option is recommended to complement 3 days in Marrakech with 1 day excursions to the surrounding area. As we mentioned in the introduction there are many options to choose from. The most common is to use 3 days in Marrakech and make a couple of excursions. The most essential is undoubtedly Ouazarzate visiting the most beautiful Kasbah in the area and what is known as the Holywood of Morocco.
If you want to enjoy the sea and the coast your other excursion is Essaouira and if on the contrary you want to continue knowing the curiosities and the natural beauty of Morocco you can see the valley of Ourika or the waterfalls of Ouzoud.