Avocado is excellent in a smoothie. A banana smoothie changes deliciously with the addition of orange blossom water or rose water. And you don't have to limit yourself to cow's, goat's or camel's milk, almond milk is also used.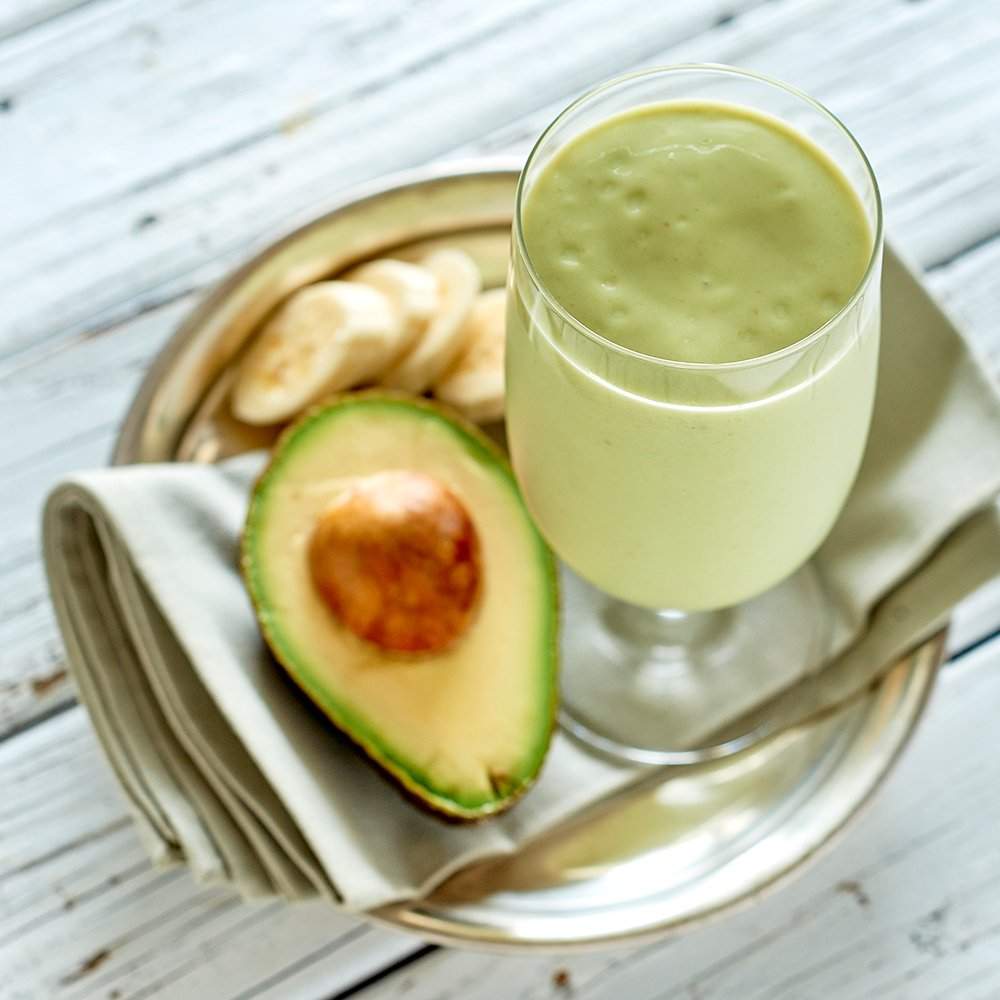 Moroccan cuisine has brought a new element to our table, this is where this delicious avocado and banana smoothie comes in, where our taste buds will be grateful to have tasted it, because in Morocco it is hot and the best way to combat it is by eating cold food such as this delicious smoothie.
Ingredients:
This quantity of ingredients is for 2 glasses of half a liter approx.
1 avocado
1 red apple
1 ripe banana
3 – 4 spoonfuls of sugar
Approximately 500 ml of cold milk
2 Flan
1 Strawberry yoghurt or strawberry syrup
Ground nuts (optional)
Preparation:
In a large glass (minimum ½ liter) we put a flan.
In a hand blender put the avocado, half a red apple (if they are cold better), 3 or 4 tablespoons of sugar depending on how sweet we want it and almost half a liter of cold milk and beat until the mixture is fine but somewhat thick. If you do not trust it and you are afraid that it will be too liquid, you can add about 350 ml of milk and add little by little until you have a thicker consistency than liquid.
Now pour some of the avocado mixture into the glass. Then you can put half a strawberry yogurt beaten a little in each glass if you do not have strawberry syrup. On top of the yogurt, chop the other half of the apple and divide it between the two glasses and do the same with the banana, reserving a small piece of it for garnish.
We are almost done. Now pour the rest of the avocado mixture and top with a little whipped cream, a few slices of banana and if you want the crushed nuts.
With that we will have finished preparing our spectacular avocado and banana smoothie Moroccan style, and nothing more remains for us to enjoy and share this wonder with our friends.
Read more:
Moroccan Food in Fez
Moroccan Avocado and Banana Shake
Batbout Recipe
Fish Briouats Recipe
Byessar Recipe (Moroccan Bean Cream)
Lentil Falafel Recipe
Zaalouk (Aubergine Caviar)
Seffa Recipe
Beet and Coconut Balls Recipe
Moroccan Fritters Filled With Jam
Chebakia Recipe