A couple of days ago I was reminded of tasting milkshakes while looking at the stalls in Jemaa-el-Fnaa Square; if we add to that how refreshing they are and that where I live it is starting to get hot, I guess the idea of publishing the recipe for an avocado and banana shake came almost on its own.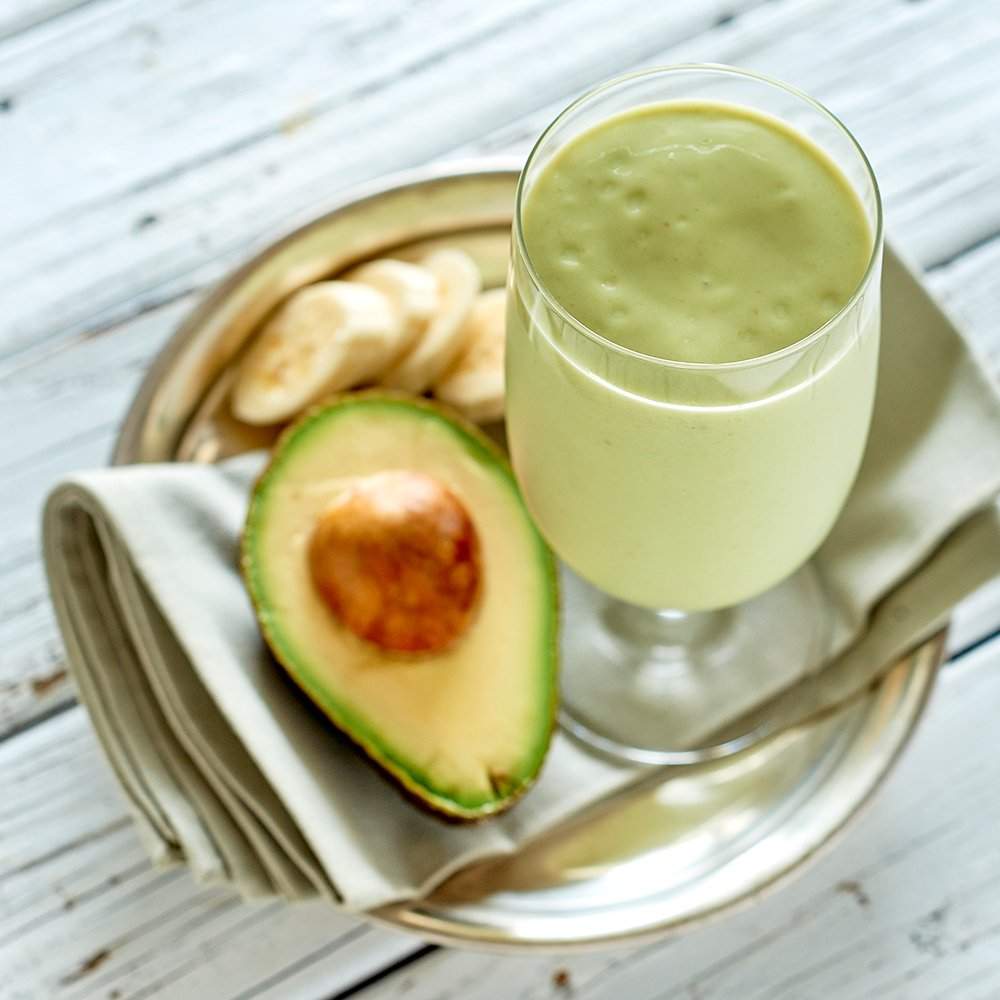 I have to admit that at first I was very reluctant to try it: I have always liked avocados, but mainly as a salad ingredient. So, with the great variety of smoothies in Morocco, they were always the last option.
The amount I indicate is for two large glasses or more (it will depend on how thick you want it); in fact, it will most likely be over something and it will generate some conflict between the couple for deciding who has the honor of sucking on the mixer.
Ingredients for Banana-Avocado smoothie
2 ripe avocados
6 or 7 raw almonds
A large banana (or two small ones)
Two tablespoons of sugar
Half a litre of cold milk
300 grams of strawberries
Preparation
First, we will peel the avocados and remove the stone, pouring the chopped avocado and banana, almonds, sugar and milk into the glass of the mixer. Before we continue, I would like to make three points:
In some recipes you will notice that it is advisable to add three spoonfuls of sugar, but it can be too sweet, being two spoons the measure I recommend. Anyway, you can always replace it with honey or agave syrup to try new levels of sweetness (and, by the way, tell me how it is).
Regarding the amount of milk, I have indicated half a litre, but it is only a guideline so that it is not too liquid, as it is preferable that it remains paste-like. If you want it to be to your liking, pour the milk only until it covers the ingredients, beat everything and then add more milk little by little until you get the desired texture.
I have chosen to use almonds as a nut to add to the mix, as this is the option I like best, after having tried different varieties (all for a purely research purpose, obviously), but it is also very common to use peanuts, cashews, walnuts, … In conclusion, there are infinite possibilities and you should not be afraid to try different options at home until you discover your favourite. You can even try healthier alternatives, such as not adding any nuts but using almond milk.
Once you have taken all this into account, all you have to do is beat everything very well: it is important that there are no pieces of almonds left so that the liquid from the syrup can be absorbed or you will have to end up eating it by spoonfuls. As a cherry, I recommend adding 5 or 6 diced strawberries to the bottom of the glass; you will love the combination of both flavours!
Read more:
Moroccan Food in Fez
Moroccan Avocado and Banana Shake
Batbout Recipe
Fish Briouats Recipe
Byessar Recipe (Moroccan Bean Cream)
Lentil Falafel Recipe
Zaalouk (Aubergine Caviar)
Seffa Recipe
Beet and Coconut Balls Recipe
Moroccan Fritters Filled With Jam
Chebakia Recipe