From my childhood, I clearly remember dining at the home of Muslim friends during Ramadan. Then they brought out some bread rolls filled with an infinite number of stuffings (tuna, corn, lettuce, tomato). Later I learned that they were called batbout, that they are of Berber origin and that they are usually eaten, apart from as starters (traditionally in Ramadan, but also during the rest of the year), as a way of accompanying meals (just like byessar).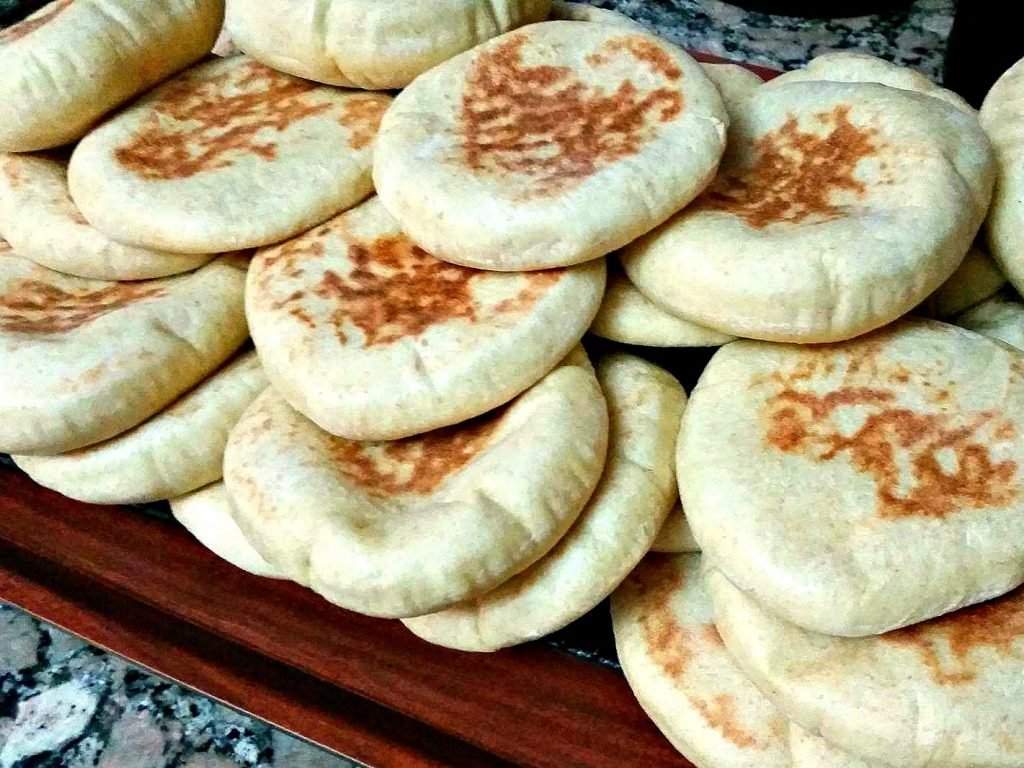 In honour of that memory that I still have in my mind and palate we'll dedicate today's article to cooking them, their preparation falling into the category of "simple recipes for meeting friends in luxury".
In fact, it needs so few ingredients that you probably have them all at home, so let's get started!
Ingredients for 8-10 batbout
150 gr. of wheat flour
250 g wheat semolina (or alternatively cornstarch)
1 teaspoon of salt
1 teaspoon of dry yeast
Water to bind (usually half a glass)
Preparation
Despite the fact that cooking homemade bread usually involves a considerable amount of time in kneading, batbouts have a surprisingly short preparation time.
We will start by putting all the dry ingredients in a bowl (flour, wheat semolina, salt and yeast). Mix everything well and add water little by little (it is advisable that it is warm so that it binds better). We continue kneading until it stops being sticky and, from that moment, we count a minimum of 10 more minutes to stop kneading.
After this time, we stretch the dough with a roller, until it is approximately one centimeter thick. If it is still sticky and difficult to knead, we can spread some wheat semolina on the worktop to make it easier.
Once stretched, we cut with a glass or, if we are pastry fans and we have the necessary tools, with cutters. We let it rest, if possible with a cloth over it and where there is no current, until it has doubled in size.
All that remains is to cook them: a peculiarity of these rolls is that they are not made in the oven, but in the frying pan, but without oil: we simply put it on the fire until it is very hot; then we pour the batbout, giving them a pass on each side for two minutes.
Isn't it as simple as that? Now all you have to do is take out that cornstarch or wheat semolina that you probably have put aside on a shelf, hoping that you will give it a chance, and get down to business.
Read more:
Moroccan Food in Fez
Moroccan Avocado and Banana Shake
Batbout Recipe
Fish Briouats Recipe
Byessar Recipe (Moroccan Bean Cream)
Lentil Falafel Recipe
Zaalouk (Aubergine Caviar)
Seffa Recipe
Beet and Coconut Balls Recipe
Moroccan Fritters Filled With Jam
Chebakia Recipe