Here's a short and simple Moroccan Chickpea Salad recipe. We also have several other Moroccan recipes here. Without further ado, let's get started!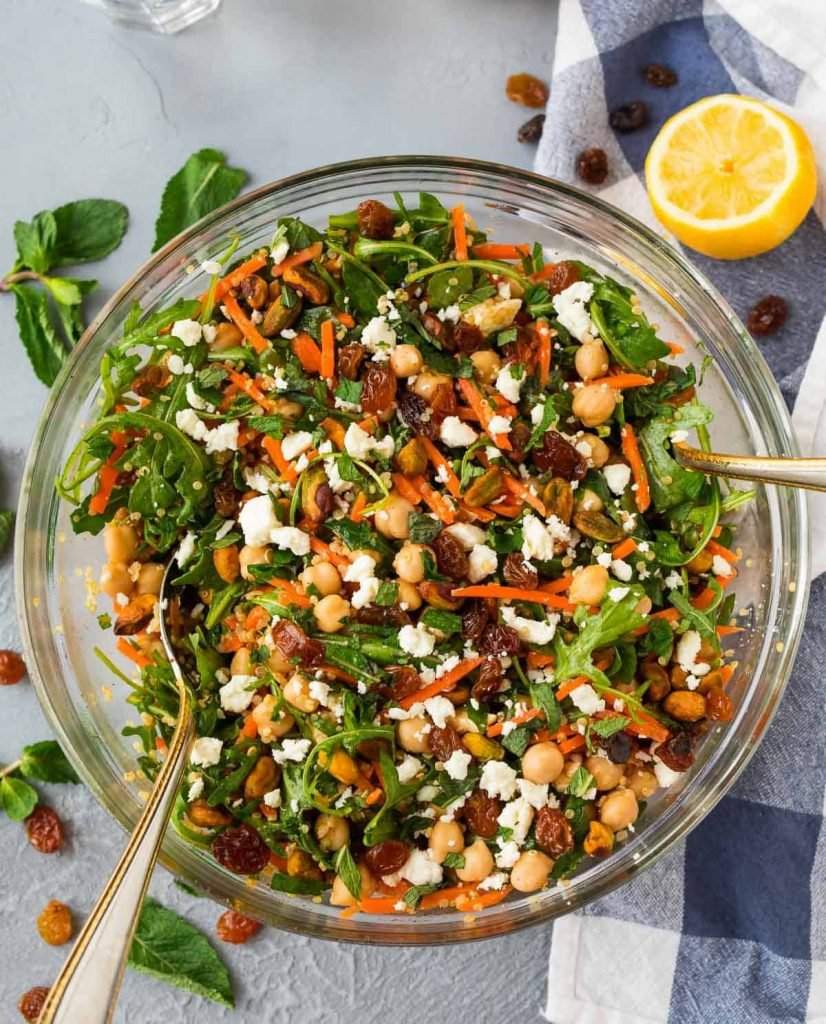 Ingredients of a Moroccan chickpea salad for two people:
200 gr. of cooked chickpeas
1 hard-boiled egg
1 medium (or medium-large) onion
½ red pepper
½ yellow pepper
½ green pepper
200 gr. of fresh cheese
Oil
Salt
Pepper
Rosemary
Preparation:
We'll start by boiling an egg, putting it in a saucepan covered with water, turning on the heat and, when it boils, waiting 8 minutes to set it aside. Once we are sure that the egg is cold, we remove the shell.
Then we prepare the chickpeas, for which we have two options: either we buy them whole, soak them and cook them or, as an alternative option (and more practical and economical) buy a jar of chickpeas that are already cooked. In this case, the only preparation will be to drain them, clean them well and put them aside.
We keep chopping the onion and peppers as small as we can, and put them in a separate bowl; the yellow pepper is not compulsory (it is mainly used to give more colour), so if you want you can substitute it for the other half of the red pepper.
Finally, we put in the bowl the chickpeas, the cheese and the egg (previously cut into small cubes). Dress it to taste using oil, salt, pepper and rosemary (this last one we leave for the end, adding it little by little and tasting it, in order to avoid the salad to be too strong).
I hope this recipe for Moroccan chickpea salad was easy for you, so that even those of you who are hesitant to read the instructions for heating up a lasagne will be encouraged.
Bon appétit!
Read more:
Moroccan Food in Fez
Moroccan Avocado and Banana Shake
Batbout Recipe
Fish Briouats Recipe
Byessar Recipe (Moroccan Bean Cream)
Lentil Falafel Recipe
Zaalouk (Aubergine Caviar)
Seffa Recipe
Beet and Coconut Balls Recipe
Moroccan Fritters Filled With Jam
Chebakia Recipe