Moroccan gastronomy is a cultural manifestation that always has something new to discover. I realised this when, on a dinner one night, they presented a sweet that I didn't know and that I repeated three times.
Having photographed it, I shared it shortly afterwards on social networks, encouraging people to inform me about it. And then I knew that it was a variation of a well-known dish, which is also usually served as a dessert at weddings and other celebrations: milk cake.
As a token of my gratitude to all those who helped me to find it, today I'll share a simple Moroccan Milk Cake recipe.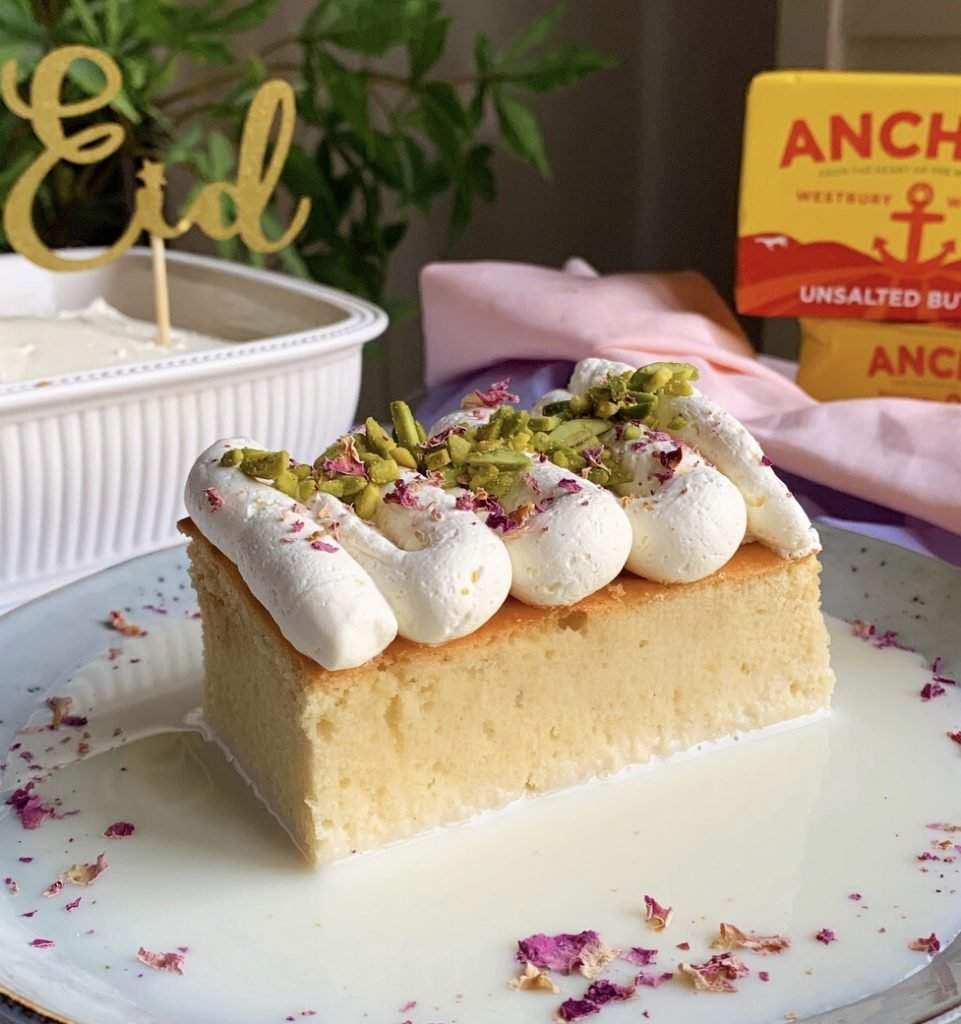 Ingredients for Milk Cake (4 People)
-5 sheets of brick dough
-75 gr. of almond crocanti
-Milk sauce or knaffa
Ingredients for knaffa sauce
-300 ml. of cold milk
-45 g sugar (or 60 g if you like sweet dishes)
-2 tablespoons of cornstarch
-1 cinnamon stick
-1 tablespoon of orange blossom aroma
Preparation
First, we prepare the knaffa sauce, adding to a saucepan 200 ml. of milk, the cinnamon stick, sugar and the aroma of orange blossom. We put it on a medium heat until the milk boils and we leave it aside.
Meanwhile, pour the remaining 100 ml. of cold milk into a glass, mixing it with the cornstarch until it is integrated. When the milk in the saucepan is cold, add the milk in the glass and put it back on the heat, this time with medium-low intensity, without stopping stirring as it sticks easily, until the sauce thickens.
Finally, cut the dough sheets in a circular shape with a large plate or a lid, frying them in plenty of oil (they burn very quickly, so be careful not to leave the sheets dark). Once fried, we put them on absorbent paper to discard the excess oil.
Finally, mount the plate, alternating each sheet with a couple of spoonfuls of sauce and a handful of crocanti almonds, until we reach the last sheet, to which we will add more of both for better decoration.
In short, in just half an hour you will be able to prepare a dessert with enough calories to stay in your body for the rest of your life. If you still decide to prepare it… tell us what you think!
Read more:
Moroccan Food in Fez
Moroccan Avocado and Banana Shake
Batbout Recipe
Fish Briouats Recipe
Byessar Recipe (Moroccan Bean Cream)
Lentil Falafel Recipe
Zaalouk (Aubergine Caviar)
Seffa Recipe
Beet and Coconut Balls Recipe
Moroccan Fritters Filled With Jam
Chebakia Recipe