Today we are back with a new recipe: the idea came to me yesterday when, thinking about it, the layers of clothes I wore at home (long-sleeved shirt, sweater and robe) and, even so, the cold I still had, gave me a clue as to what to talk about: some dish that would make me feel warm, specifically a Moroccan tomato soup.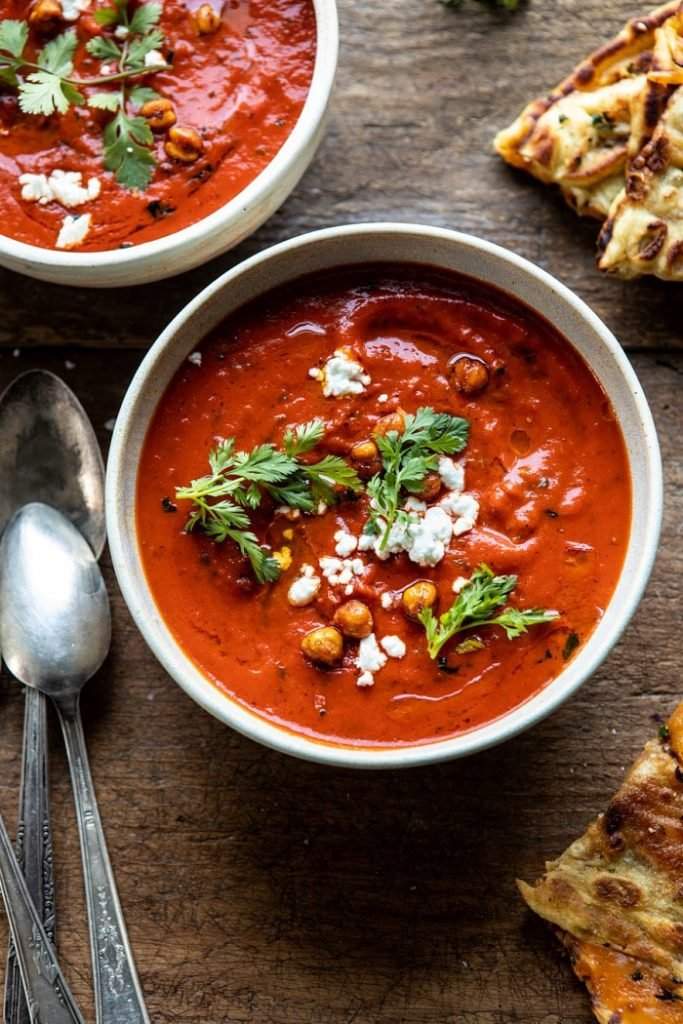 I have my uncle to thank for this recipe. Once, out of all the times he talked to me about his weekend trips to Morocco, he told me about a dish that his friends in the Tetouan area made a lot and that was extremely simple. Let's go with it then:
Ingredients for a Moroccan tomato soup
1 kilo of well-ripened tomatoes.
2 medium onions
2 tablespoons of paprika
Juice of half a lemon
1 teaspoon cumin
1 dash of vinegar
Olive oil and salt
1 bunch of coriander
Preparation
To begin with, you should put the oil, the onions (well chopped) and all the spices (i.e. cumin and paprika) in a pan; if you do not have paprika, you can substitute it with paprika. Stir everything well and leave it with the frying pan covered for approximately 7 minutes.
As a tip, once the recommended time is near, we will observe when the onions start to be white. It is then when we must take the frying pan away from the fire.
Secondly, we put all the whole tomatoes in a pot and pass them through the blender; with respect to the recommended time, it will depend on the taste of each one and the function that the soup will have within the meal: I usually beat more if I want to make it as a side dish (taking it in a glass), and leaving it with some texture if it is a main dish (as it appears in the photos)
Once it is all beaten, put the tomato on the fire together with what we have set aside in the frying pan, and add the rest of the ingredients: the juice of half a lemon, the vinegar and the salt. Then we leave it on a low heat for about 20 minutes. As a personal touch, I usually put part of the coriander leaves in this step, and leave the rest to decorate the dish.
Once the time has passed, all that will be left is to serve on the plates and eat! By the way, you can also let the soup rest and eat it cold, although for my taste it's better hot (besides, I don't think anyone in their right mind would give it to you for eating a cold dish at this time of year)
And so much for today's recipe for Moroccan tomato soup! You know, if tonight your body asks you for something to help it fight the cold and you don't want to spend too much time on it, just follow these instructions.
Read more:
Moroccan Food in Fez
Moroccan Avocado and Banana Shake
Batbout Recipe
Fish Briouats Recipe
Byessar Recipe (Moroccan Bean Cream)
Lentil Falafel Recipe
Zaalouk (Aubergine Caviar)
Seffa Recipe
Beet and Coconut Balls Recipe
Moroccan Fritters Filled With Jam
Chebakia Recipe