If something remains in the memory of a trip is its food. That's why we tell you the recipe of the typical Moroccan cake so that you can savor at home the pleasures of the country's gastronomy.
The milk pastry, also called Johara, is typical of the city of Fez.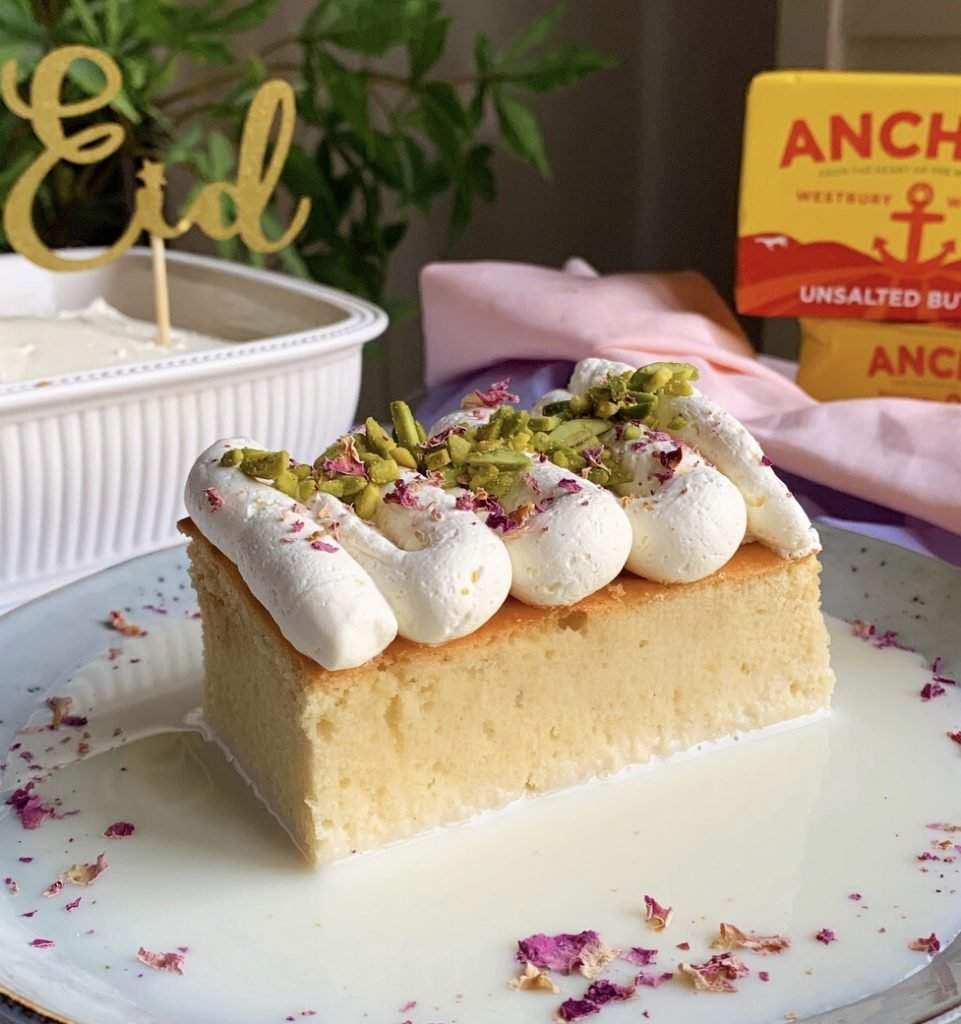 With some very common ingredients and the fact that it does not need eggs, you can surprise your guests at a snack or as a dessert.
You can also accompany the piece of sweet with a cup of tea so that all the senses are transported to the depths of the Muslim tradition.
The sheets of brick pastry are fried in plenty of hot oil and the cream that goes between the sheets (called Knaffa) is made from milk and cornstarch.
This dish can be served as a starter or as a dessert and it is very common to serve it at weddings and other celebrations.
Ingredients
6 sheets of brick pastry
50 grams of assorted nuts (it is more traditional to use only almonds)
1 tablespoon of butter
300 ml milk
60 grams of sugar
1 tablespoon cornstarch
1 cinnamon stick
1 tablespoon of orange blossom water
Preparation
We are going to prepare first the milk cream, for it we are going to dilute the cornstarch in 100 ml of cold milk and we reserve.
In a saucepan heat the rest of the milk with the sugar, the cinnamon stick and the orange blossom water, keep on the heat until it boils, then turn it off and let it cool. Once cold, remove the cinnamon stick, add the milk mixed with the cornstarch, place over low heat and stir continuously until the cream thickens. When it thickens, let it cool down again.
On the other hand, cut the brick leaves into small circles with the help of a glass or a bowl (or a slightly larger cookie cutter, whatever you have). We pass the knife around to cut the circles well.
Place baking paper on a baking tray, grease it with butter and place the circles of brick dough. We will accumulate them in threes, then cover with baking paper and take it to the oven previously preheated to 180ºC until they have a golden tone (a couple of minutes). It is important to keep an eye on them because they can easily burn.
Finally we toast the chopped nuts (not the raisins). And now that we have all the elements ready we are going to assemble the dish. First place a layer of brick dough, then a spoonful of milk cream, another layer of brick dough, more milk cream, more brick dough….
When we reach the final layer we add again a spoonful of milk cream and add the dried fruits.
Decorate with some raisins and some mint leaves (optional) and it's ready.
It can be served warm or cold.
Read more:
Moroccan Food in Fez
Moroccan Avocado and Banana Shake
Batbout Recipe
Fish Briouats Recipe
Byessar Recipe (Moroccan Bean Cream)
Lentil Falafel Recipe
Zaalouk (Aubergine Caviar)
Seffa Recipe
Beet and Coconut Balls Recipe
Moroccan Fritters Filled With Jam
Chebakia Recipe