The Talassemtane National Park is located in the Rif mountains in the north of Morocco, with an altitude between 1600 and 2170 meters. In winter the summits appear white because of the snow. The average annual rainfall is 1000 m.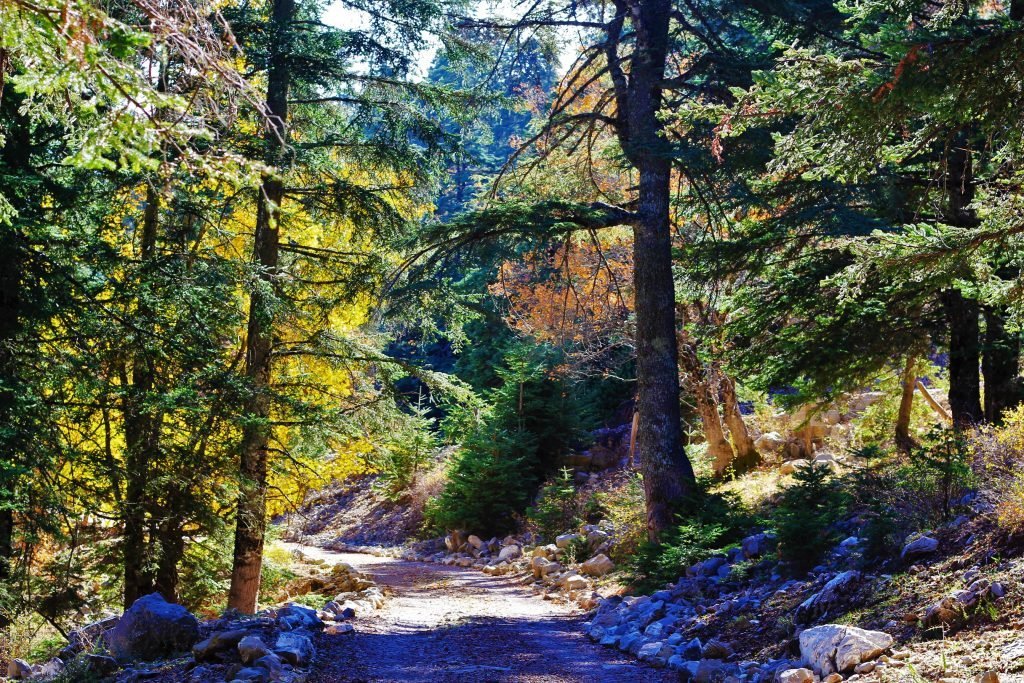 The Talassemtane National Park was established in 2004 by the High Commission for Water and Forests and the Fight against Desertification of the Kingdom of Morocco.
The reserve has six main habitats: fir forest, mixed fir and cedar forest, pine forest, oak forest, pseudo mountain steppe and the area of cliffs, depressions and caves.
In its Fauna , it is worth mentioning the Barbary Monkey, red fox, common jackal, Algerian hedgehog, badger and different species of rats and shrews.
Since 1972, there was a specific reserve that protected the main masses of Spanish firs, the real jewels of space.
The Park extends over 58,000 ha of rugged limestone landscapes in the heart of the Rif. It is also a fundamental part of the Moroccan area of the Intercontinental Biosphere Reserve of the Mediterranean, covering the Bioclimatic Thermomediterranean, Meso-Mediterranean, Supramediterranean and Oromediteranean levels, created at the request of the governments of Andalusia and Morocco with the supervision and approval of UNESCO in 2006 on an area of around one million hectares located on both sides of the Strait of Gibraltar.
This area preserves the only Moroccan fir trees, which are the heart of Talassemtane and the areas with the highest level of protection in the whole of
Park. More than 1,380 plant species have been recorded in the park, of which 47 are endemic to Morocco, 27 are endemic to Ibero-Africa and 9 are endemic to Algeria and Morocco.
The plant species present belong to the Mediterranean Forest, including the Spanish fir, Atlas cedar, yew, cork oak, holm oak, thuja, boxwood, wild olive, labyrinth, mastic, heart of palm and pine, Carrasco , Rodeno , and Laricio , in the most humid areas , the Parrot and the Laurel , is also the favorite refuge of more than 100 species of birds and 35 species of mammals like the macaque, which lives in the numerous limestone caves that exist in these mountains.
Embracing Chefchaouen, the blue city, the interior zone of the Park welcomes about 25,000 inhabitants distributed in six rural communes in Chefchaouen and three in Tetouan. Akchour is a small town, located in the lower part of the Talembote valley.
The Jbalas, literally "the people of the mountains" are distinguished by their particular way of dressing, their linguistic peculiarities, their architectural techniques and their agricultural practices, characterizing the cultural and ethnographic component of Talassemtane .
The National Park Management Plan establishes three "ecological" zones. On the one hand, the Natural Protected Area (NPA), which occupies 1,034 hectares of pine forest with cedar trees and its use is restricted to scientific research.
Read more:
Best Time To Visit Morocco
List Of Countries Whose Citizens Are Exempted From Entry Visa Into Morocco
Ifrane Travel Guide
Best Things To Do In Larache (Morocco)
Where To Eat in Larache
8 Best Restaurants in Fez
Fez in 1 Day
Taghazout
Erg ChegagaWhere To Stay in Tetouan