Below are the countries whose citizens do NOT need a visa to travel to Morocco, but as this list is subject to change over time, please consult it only as a guide.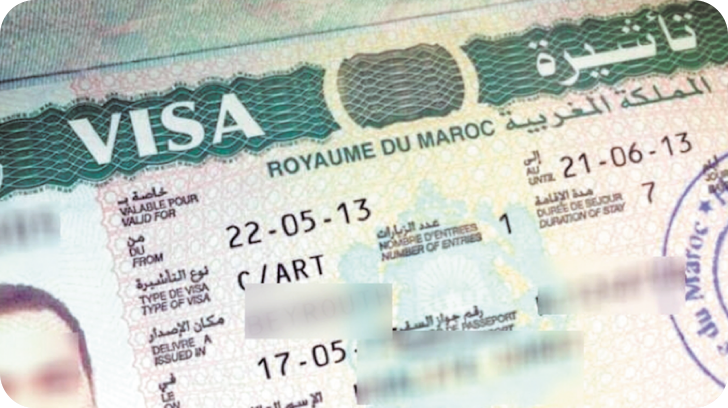 To confirm whether or not a visa is required, please contact the Moroccan embassy of the country concerned:
Germany
Andorra
Saudi Arabia
Algeria
Argentina
Australia
Austria
Bahrain
Belgium
Brazil
Bulgaria
Cyprus
Canada
Chile
China
Congo (People's Republic)
South Korea
Ivory Coast
Croatia (90 days maximum)
Denmark
United Arab Emirates
Slovakia
Slovenia
Spain
United States
Estonia
Philippines
Finland
France
Greece
Guinea (Conakry)
Hong Kong (30 days maximum)
Hungary (30 days maximum)
Indonesia
Ireland
Iceland
Italy
Japan
Kuwait
Latvia
Libya
Liechtenstein
Lithuania
Luxembourg
Mali
Malta
Mexico
Monaco
Nigeria
Norway
New Zealand
Oman
Netherlands
Peru
Poland
Portugal
Puerto Rico
Qatar
United Kingdom
Czech Republic
Romania
Russia
Senegal
Singapore
Sweden
Switzerland
Tunisia
Turkey
It should be noted that the consulates and embassies of Morocco in Spain only offer visas to those foreigners who have their residence in Spain. For the rest of the cases, it will be necessary to request the visa in the embassy or consulate of the country of origin.
Read more:
Why Are There So Many Cats In Morocco?
Weddings in Morocco
Excursion to Berkane
Asilah International Cultural Festival
A 5200 Km Morocco Road Trip
Best Things To Do In Ifrane (Morocco)
Where To Eat in Meknes
Best Hotels in Larache
What To Eat in Rissani
Sahara Desert Temperature