If you're looking for the best places to eat in Asilah, here's a list of my favorite restaurants in Asilah for breakfast, lunch and dinner.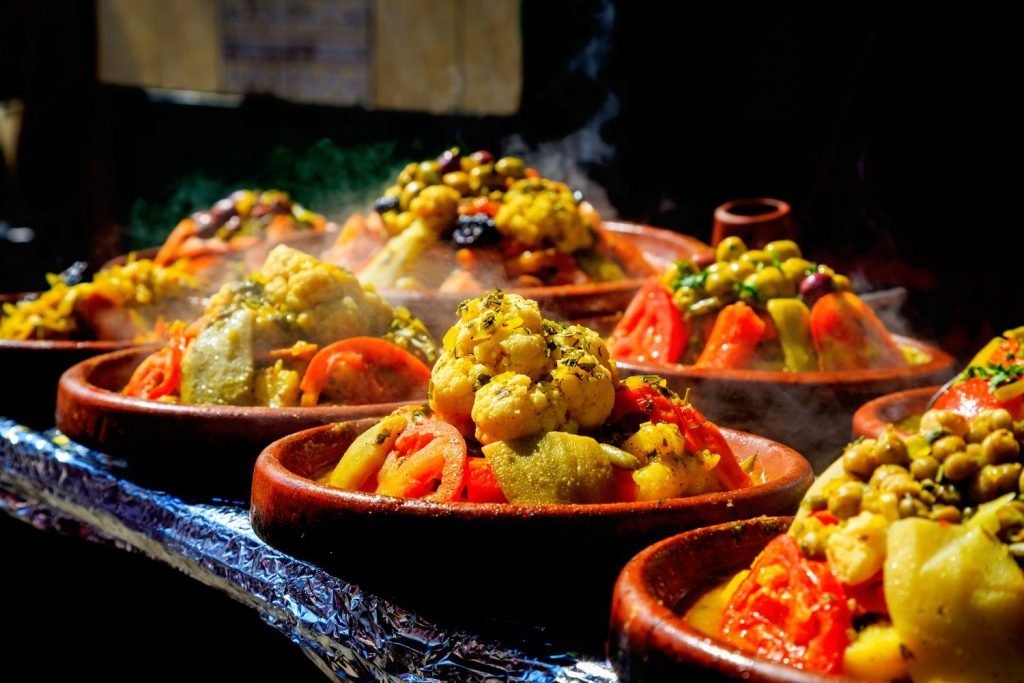 For breakfast, Chez Shariff
The super friendly Farid offers a more complete breakfast than that of the Ritz Paris: Harchas (semolina pancakes), pancakes, bread, juices, coffee, butter, jams, cheese, all for an affordable price.
For Lunch, Casa Pepe or Casa Garcia
Right next to the main gate of the medina is the small restaurant Casa Pepe, and in the beach area, in a parallel street you have Casa Garcia, a large establishment well known and always very busy.
In these restaurants you can enjoy a wide variety of fresh fish, and interestingly, its owners are former Spaniards from the time of the protectorate.
For Dinner, Al Alba Hotel Restaurant
Another place to eat would be the Al Alba Hotel Restaurant, 200 meters from the promenade, well decorated, with specialties in Moroccan food, local meats and fish.
They prepare very well the grilled meals.
Places To Eat On A Low Budget
The many restaurants attached to the wall at the height of the door of Bab Homar, with good atmosphere and moderate prices on the beach of the Cave in summer the Restaurant La Perla del Atlántico.
Read more:
Casablanca in 2 Days
Taghazout Surf Spots
Where to Eat in Asilah
Chefchaouen Tour
Map of Morocco
Moroccan Arabic
5 Reasons To Travel To Morocco With Children
The Valley of The Roses
Saidia
Christmas in Morocco: Good Time to Travel?