Asilah is one of the most beautiful cities in northern Morocco. Streets of an impeccable white color splashed by the blue and green of its gates with the sound of the sea in the background. Mural paintings adorning every corner. Craft stores that bring explosions of color to display their products.
To visit Asilah is to feel calm, very calm. In Asilah there are certain places you can't miss, but the wisest advice I can give you for visiting Asilah is to get lost.
So let's get started!
Here are the best places to stay in Asilah.
Get the best deals and discounts on hotels here.
The town is small, and most of the city is inside the walled medina. There is no better plan to visit the Moroccan medinas than to leave the map aside and discover the places on your own.
Venture into the medina of Asilah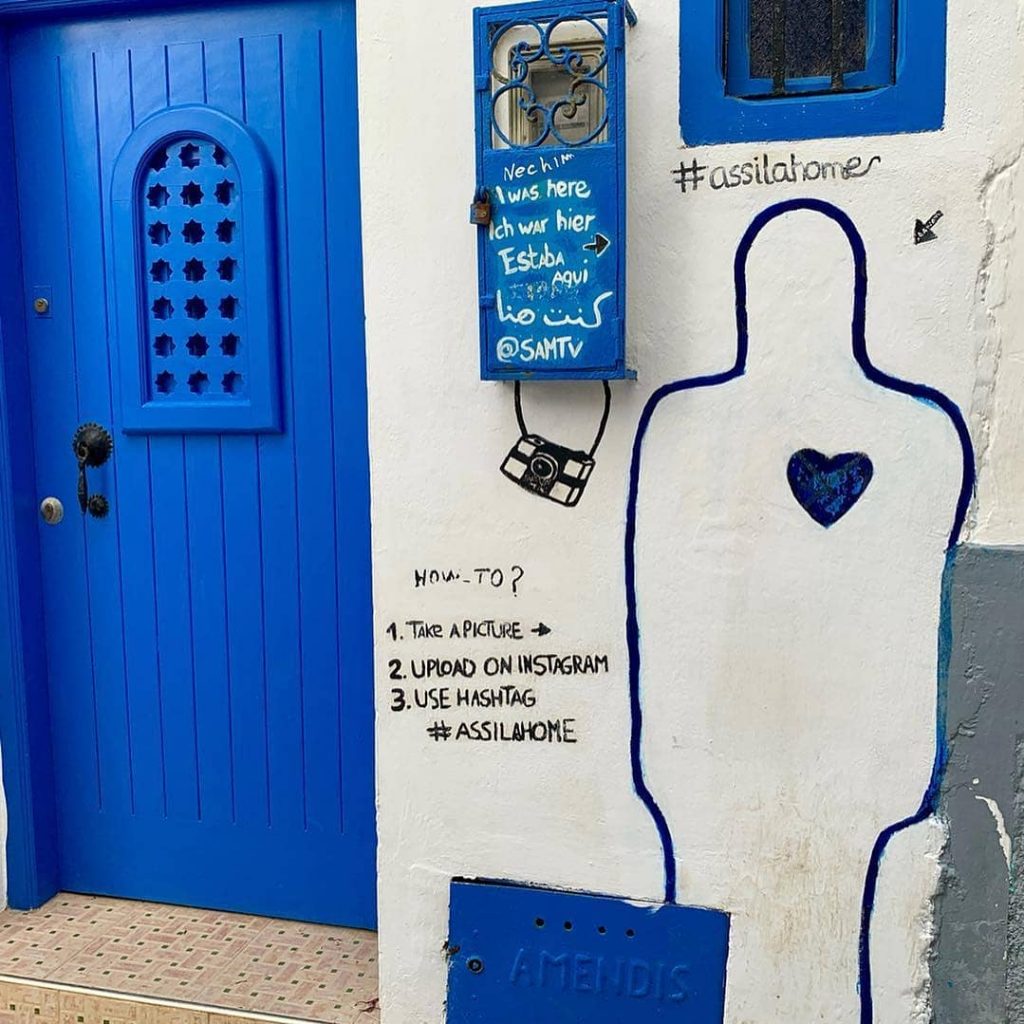 In Asilah you will find one of the most beautiful medinas in northern Morocco. The medina is quite small, but it's a big one. With white and navy blue houses, flowers on the balconies, murals, cute doors.
As you go deeper into the medina, you will find endless craft stores and an infinite number of painted murals. Also, inside the medina itself there are some places of interest that I recommend you to see from the outside, such as the Great Mosque or the Raissount Palace.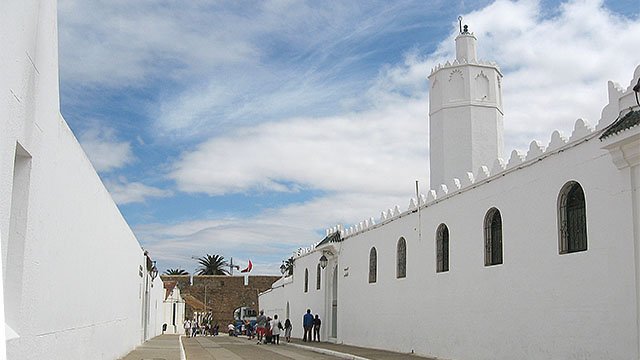 Watching the sunset from the Mirador of Asilah
Inside the walled medina there is an unmissable point, the Mirador Caraquia. The viewpoint is on the jetty right next to the Borj Krikia tower. Above the cemetery is Krikia, the viewpoint of Asilah which is said to be perfect for watching the sunset.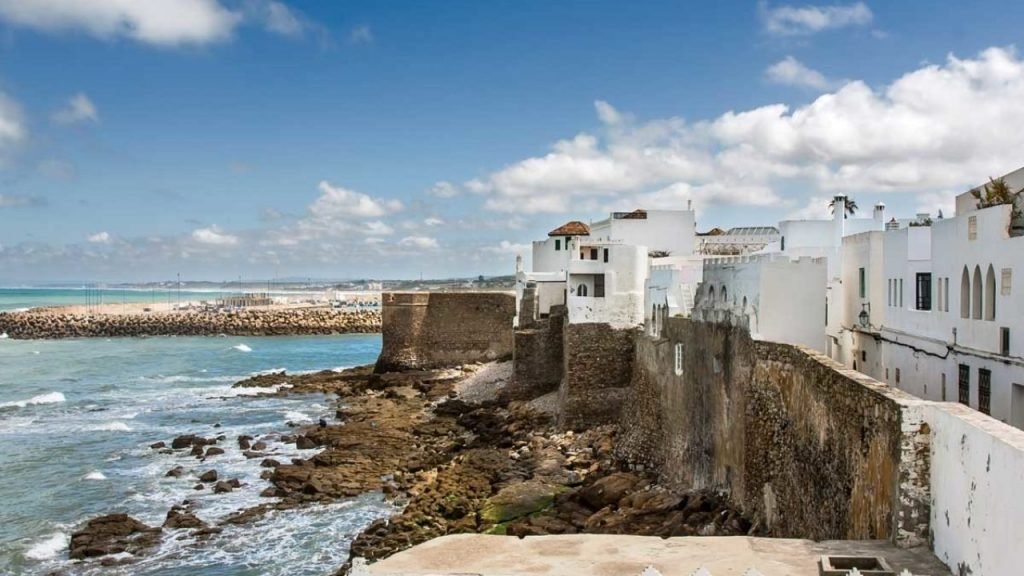 Visit the beach of Asilah
If you're wondering right now what the beach is like and if it's worth it, the answer is yes. The beach is wide, with waves, is located between cliffs and is perfectly adapted to tourism.
Perfect to take a dip and spend some time there. You can reach the beach by cab for 200 dirhams. If you find someone who wants to share a cab with you you can get a better deal. You can take the cab directly from the cab stand at the main gate of the medina. The journey takes about fifteen minutes, the final stretch being a goat path.