Asilah is one of the most spectacular artsy beach towns on the Atlantic coast of Morocco. Asilah Morocco is a magical seaside town and one of the most popular tourist destinations in the country. Located south of Tangier, this beautiful town is very charming and has so many great spots nearby.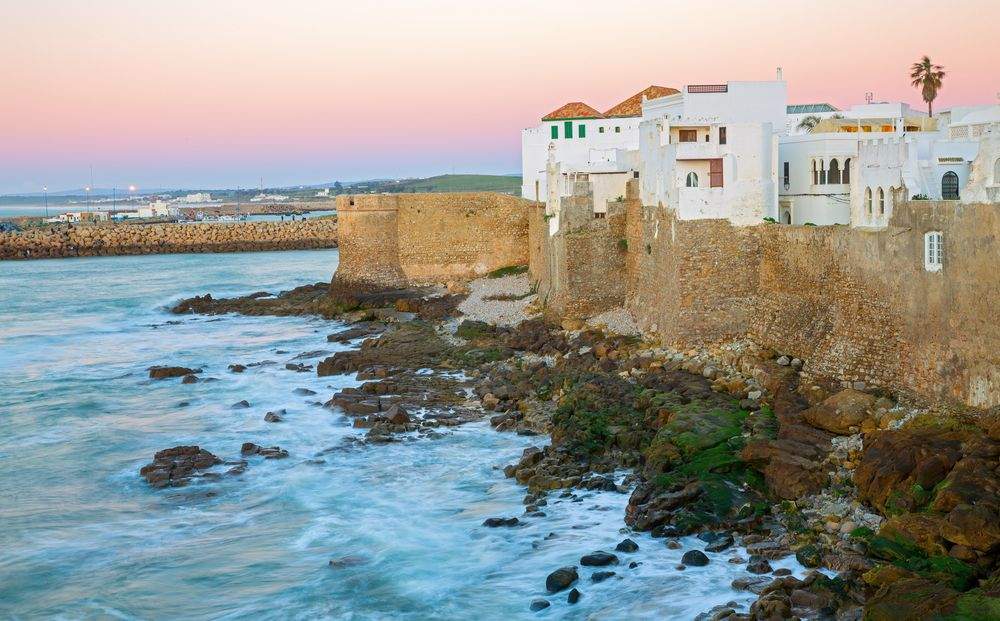 One of the fascinating things about this place is its Spanish heritage mixed with Moroccan traditions. Visitors travel to Asilah, Morocco every year to explore this beautiful, uncrowded beach and know more about the culture. Town streets and beautiful artwork complement the place. 
You can wander around and explore the intricate details on the walls. There's so much more to this beautiful seaside town. Continue reading to discover this small, yet charming beach. We have prepared this extensive guide to help you plan your travel to this seaside location. 
An Introduction to Asilah 
To start with, we would first like to introduce you to this beautiful location. Asilah is a magical seaside town that was founded around 1500 BC. The old walled town or The Medina of Asilah was mostly built during the Portuguese's 15th century. 
Until 1589, this beautiful town was under the control of Portuguese. Moroccans won the control over this beautiful seaside resort in the 17th century, and after that, they lost it to the Spanish. 
In the 19th and 20th centuries, it became a base for the Pirates. Many Australians bombarded the place because of privacy during these years. Alisah again became a part of the Moroccan Spanish. It remained a part of Moroccan Spanish from the year 1912 to 1956. 
Today, the seaside town has regained its independence. However, the cuisine and the culture have certain reflections from the past.
When to visit Asilah? 
It is the perfect destination if you are looking forward to enjoying some quiet days at the beach. It is not that big and is inexpensive. You can even wander around and check the must-see attractions in one day as well. However, size has no relation to beauty and the rich culture. 
You can experience Spain's taste, live the rich Moroccan traditions, enjoy the beach life, and much more. 
The temperature in Asilah remains pleasant all year around. You can plan a trip to Asilah, Morocco, as and when you want. However, if you want to make it more pleasurable for you, visiting Asilah during summer months will be the best choice. 
The best time to visit Asilah is from April to September. The summer months, hot sunshine, and quiet beaches make the perfect holiday destination. 
These are the busiest months for tourism in this place. Be it local or foreign tourists; the town is super crowded during these months. The flights will also be expensive during these months. However, you can save some money by planning hotels and flights in advance. 
December to February in Alisah can be chilly. A few percentages of tourists visit this place during these months because of the winter weather conditions. But, the hotel charges and flight fares will be the least expensive. 
If you live nearby and plan to visit beaches during winters, you can plan a trip to Asilah. There are so many spots other than the Asilah beach. So, you will have a lot to see and discover in this beautiful location.  
Getting To Asilah
You can reach the Seatown by car, bus, plane or train. We have mentioned the routes to make the trip easier for you: 
Plane – If you are traveling by plane, you must know that the nearest airport is only Tangier. To reach Asilah, you can take the route of the train. 
You can book a taxi to reach the Tangier Train Station. The train will take you from Tangier to Asilah. 
Train – You can take a train from Tangier station to reach Asilah. Other trains from the connecting cities in Morocco runs on the line. However, you must know that not all trains will stop at all the stations. 
So, before you take a train, you must ensure it will stop at Asilah. The ticket cost will depend on the service you booked. 
Bus – There are very limited bus options that are available for Asilah. You will not find a lot of buses that run to Asilah. 
You will find CTM buses that take around in the town. However, it depends on your starting point. The bus route can be difficult. We recommend you to take a train to reach Asilah. 
Car – If you are not comfortable with the bus or the train, you can book a grand taxi or rent a car to reach Asilah. The route is easy and simple. But it will be expensive and cost you more. It will be worth it because you are paying for your comfort and convenience.
You can choose any of the routes mentioned above to reach Asilah. Continue reading to know more about the things to do in Asilah.
Things to do in Asilah 
The small fortified town is one of the favorite spots of the tourists. The little town has got a variety of things to do. Asilah is home to many art and cultural festivals that are held during summer months. If you visit Asilah during those months, you will get to experience the town's lively nature. 
If you love attending art and music festivals, then this place is the one for you. Apart from the festivals, there are so many sights and places that you can explore in Asilah. 
To make it easier for you, we have covered major attraction sites in Asilah. Here are some of the things you can do if you visit Asilah.
1.    Explore the old Medina 
Most visits in Asilah start by exploring the Medina. You can start your trip by visiting this historic center to make it more memorable. The old Medina (town) is one of the cleanest and well-maintained sights in Morocco. 
The place is crowded in the summer months and is quite warm as well. So, you can plan a trip during Spring to get an enjoyable experience.
2.    Enjoy the artwork
The little town is well-known for the artwork and the paintings. The old part of the town is covered with beautiful paintings on the whitewashed walls. It is also one of the major attractions for tourists around the world. 
It is a haven and the most fantastic location for all the art lovers. The paintings are changed every year. So, visitors can always have a different experience while visiting this place. You can admire the artwork and the paintings on the walls. 
The beautiful art walls also make a great spot for photographs. You can visit this stunning place and click a bunch of memories. 
3.    Wander around the Ramparts
Another interesting thing you can do in Asilah is to spend some time and explore the Ramparts. Many of these Ramparts were built by the Portuguese only. They are fully intact even today. 
You can enjoy a full day by wandering around the ramparts and exploring the architecture of the town. 
4.    Shop in the Souks
Even if you are not a fan of shopping, you must explore the Souks or the bazaars. Shopping in Alisah's souks will give you a completely different experience. You can shop in the souks to get a taste of the Moroccan rich culture and for a more lively experience. 
You can visit Nashia Bazaar, which is one of the largest bazaars in the town. Located in one of the smallest streets of the Asilah, you will find everything in this bazaar. 
You may even discover things that are not available in other souks or bazaars. You will find a list of interesting products in the bazaar. Shop and experience the old rich culture in the Souks. 
5.    Visit the gorgeous Alisah beach for a perfect vacation
Beaches in Alisah are one of the major attractions for the tourists. The place has some stunning beaches that make it a perfect location for tourists and visitors. 
You can plan to visit Paradise beach. As the name suggests, the beach is paradise and a perfect peaceful spot. You can reach the beach by taxi and enjoy the seaside experience. 
Another beach that we'd recommend is the Cuevas beach. It is another charming beach that you must visit if you are planning your holiday in the town. 
Visiting the beach is one of the most relaxing ways to spend your holidays. Plan a beach trip to Alisah and make your trip more memorable and unforgettable. 
6.    The Annual Arts Alisah Festival 
The Annual Arts Festival is held every summer in Alisah. It is one of the major attractions for tourists. If you are an art lover, then visiting Alisah during the Arts festival is a must for you. 
You will get to see the murals, the artwork, and graffiti in and around Medina. The festival will also include exhibitions and concerts. So, there will be plenty of events and options for you at the festival. 
Artisans from different regions come to paint the murals. It will be a completely different and unique experience to see the stunning murals being created. You can still admire the artwork all year round, which is an advantage.
So, if you miss the festival, you can still visit Medina to explore the beautiful artwork. 
7.    Get a henna tattoo in Asilah
Henna tattoos are very popular among the people of Morocco. You will see Moroccans decorating their hands and other body parts with henna. Some men even color their hair with henna. 
Many tourists get a henna tattoo in Asilah because of the immense popularity of these tattoos. Let the artists create intricate designs of henna on any part of your body.
If you are visiting Alisah or Morocco for the first time, you must get a henna tattoo and enjoy the tradition and practices followed in Morocco. 
8.    A visit to El-Hamra Tower
El-Hamra Tower is amongst the major attractions in Alisah. The Portuguese built the charming tower. It is another piece of history preserved in the town. 
The simple and iconic tower has its own historical significance. Visit this and learn more about the history of the town. The charming tower also makes a great spot for pictures. Visit this and add more memories to your trip. 
9.    The Mzora Stone Circle
Another hidden gem in the town that you must visit is The Mzora Stone Circle. It is another preserved piece of history that has been like this for hundreds of years. It dates back to the fourth millennium BC. 
The monument has its own cultural and historical relevance attached to it. After years of construction, the monument became known in 1836 AD. 
The original structure consisted of 176 stones. Many of those stones are huge and tall. 
Some of them even reach a height of 5 meters. It will be interesting to visit this monument. 
So, if you are planning a trip to Asilah, you can visit this megalithic monument. 
10.                  The Church of San Bartolome
The Church of San Bartolome is private and closed. The church houses various resident nuns. You will be even allowed to ring the bell for Sunday mass in this church. It is one of the only churches in Morocco that permits to do that. You must definitely visit this and experience Christian culture in the Islamic dominated nation.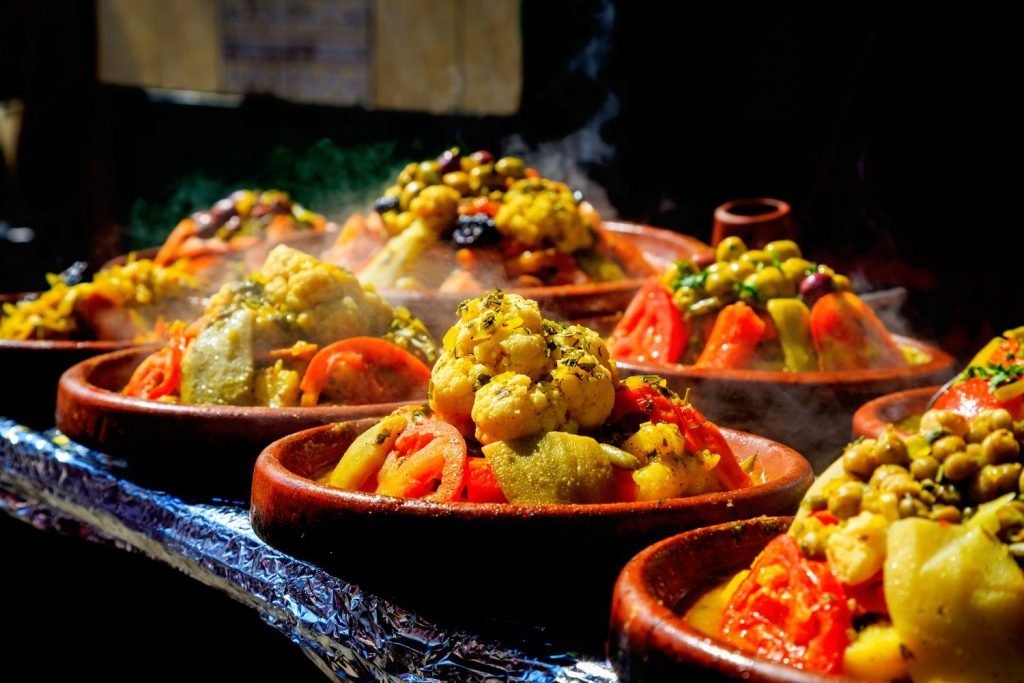 Best restaurants in Asilah 
When you are visiting a new town or country, you must try their favorite food items. This will give you a taste of the culture that is being followed. You can try Mediterranean, Contemporary, and Seafood cuisine in Alisah. 
Here are some of the restaurants that you can visit in Alisah:
1.     Port XIV 
Port XIV is located exactly opposite the port. So, you can enjoy the fresh air and scenic views while eating at the restaurant. The blue and white themed restaurant makes it more beautiful and alluring. 
There is a terrace as well where you can relax and dine. The restaurant offers more contemporary food. You will not experience the traditional Moroccan culture here. If you are looking for a traditional taste, you can choose any other. 
2.     La Perle
La Perle is an award-winning restaurant that offers a wide variety of French and European dishes as well. They specialize in vegetarian and vegan-friendly dishes. 
So, if you are looking for a vegan restaurant, this one is a perfect choice for you. The restaurant is warm, and the service is excellent as well. You will also have a good selection of wine and beer at the restaurant. However, the restaurant may be a little pricey than the other restaurants in the city. 
If you don't want to compromise the quality, you can choose this one. There are many other affordable options, as well. You can easily locate amazing restaurants in Alisah. 
3.     Restaurante Al Alba
You must visit Restaurante Al Alba if you want to experience the rich and authentic Moroccan food. It stays true to its roots and offers an amazing range of Moroccan cuisine. 
The restaurant is quite spacious as well. There are two dining rooms and an outdoor terrace as well. So, you can enjoy the rich Moroccan cuisine and stunning beach views. 
4.     Arabi Elegant Chez Driss
Arabi Elegant Chez Driss is a budget-friendly restaurant that will not cause much to your pocket. The restaurant serves home-cooked meals, rich in authentic Moroccan style.
The restaurant also serves Moroccan sweet treats. Finish your meal with sweets and experience the rich Moroccan culture. 
5.     Casa Garcia
Casa Garcia is one of the most famous restaurants in Asilah. The 35-year-old restaurant specializes in Spanish cuisine. Experience the taste of Spain in this perfect seaside-themed interior restaurant.
The restaurant has a spacious dining room as well as a terrace. It also features a private room. In case you want privacy with your guests and don't want any kind of interruption, you can book the private room for your dining.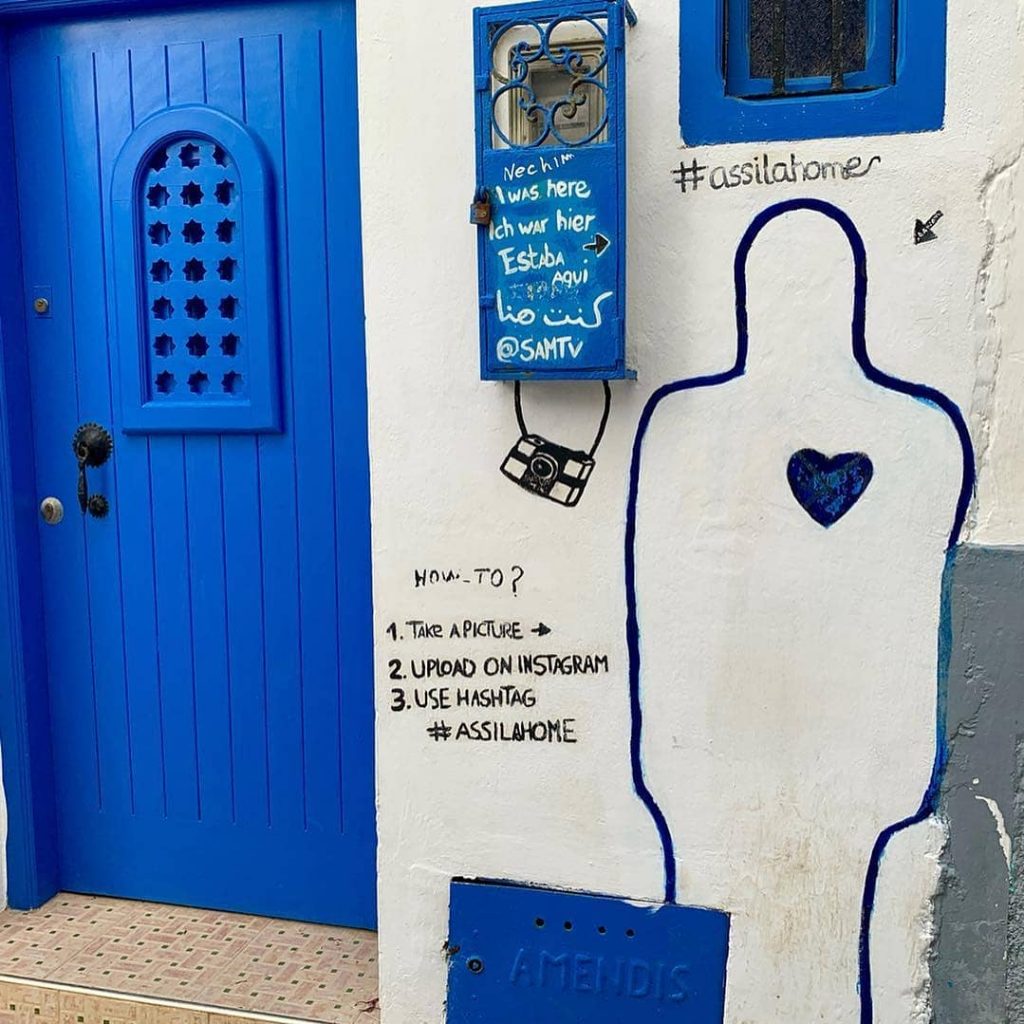 Where to stay in Asilah? 
You will find both affordable and luxury places in Asilah. There are various guest houses situated in front of the Medina. You will not have any trouble locating or finding a hotel for yourself.
Here are some of our recommendations: 
1.     Christina's House
If you are looking for a budget-friendly option, this one's for you. Situated in a friendly environment, there are plenty of shops, restaurants, and stores nearby. The staff will even assist you in planning your trip and picking the major attractions. You'll get plenty of services at a very affordable price. 
The hotel is located just 5 minutes away from the Medina. You will not come across any difficulty at this location. Choose this and make your stay unforgettable. 
2.     Patio de la Luna
Patio de la Luna is situated in front of the medina walls and makes an ideal location for a stay in Asilah. The rooms are decorated in Arabic-Andalucian style.
You can visit the top terrace to enjoy the great views of Asilah. You can even enjoy the sunset views from the top terrace, which makes it the perfect spot. 
3.     MIA Hostels Assilah
MIA Hostels Assilah is another budget-friendly option that we have on our list. The hostel lets you choose between private rooms or dorms. You can choose either of them, based on your requirements.
It is very inexpensive. So, the accommodation won't cost you a lot if you choose this hostel. There is a shared lounge, games room, roof terrace, and free Wi-Fi connectivity throughout the day. 
4.     Riad Asilah
Riad Asilah is an ideal guesthouse that offers all the necessary modern amenities. The small hotel features air-conditioned rooms that will make your stay even more relaxing. Of course, you will get free Wi-Fi in almost all the options. 
5.     Maison d'hote Berbari 
If you want a peaceful retreat, then you must stay at Maison d 'hote Berbari. The hotel is situated in rural morocco. You will need a car to travel to visit local beaches and other paces. 
Is Asilah Safe? Tips to stay safe during your trip
Asilah is a safe place to visit. There are a few cases of scams and pickpockets that happen in Asilah. However, the fraction of such cases is less. It is safe for travel, and many tourists visit Asilah every year. 
Here are some tips to stay safe during your trip:
Check the location of your hotel – To ensure safety in Asilah, you must pay close attention to the hotel you're choosing. Asilah is a small town. If you choose a hotel that is located in a small street, it will become a maze for you. So, ensure that you choose the hotel or riad considering these factors.
Watch out for the scams – There are chances that there will be kids who will tell you that they have lost their way. People may ask you to read or write a letter to them. These people will use these tactics and ask you to give them money. 
Therefore, you must avoid having communication with such people. Be attentive and walk away from that location. Most of the places are safe in Asilah. However, there are a few people who may be involved in such things. You should be aware of all such activities. 
Don't get fooled by the shop owners – Bargaining is common in Moroccan and Arabic culture. Save yourself from getting fooled by the shop owners. You can even bargain up to 50% from that of the original price of the product. Don't think it will be rude or don't get afraid. 
Don't carry your valuables everywhere – We'd advise you not to carry your valuable items outside the hotel. Cases of pickpockets are common around Morocco. To avoid it, we suggest you not to carry such items along with you. 
Avoid walking alone at night – As mentioned, these crimes are common, especially against the tourists. So, we advise you to avoid walking alone at night. You should avoid going out on the streets, especially around the Medina area. 
Don't wear flashy jewelry – This rule applies to all the countries where crimes are common. You must avoid wearing jewelry. It is generally considered a symbol of wealth. You may likely get scammed by such individuals if you wear such jewelry in public. 
These are the tips that you must follow in order to make your trip safer and more comfortable. 
Summing Up 
Asilah is a beautiful hidden gem located on Morocco's Atlantic coast. The Seatown has so much to offer. From the popular spots to beaches, a trip to Asilah will refresh your mind. 
The town may be small in size. But it is unique in its own way. The Moroccan culture, Spanish feel, Portuguese historical architects add so much beauty to this location. It is one of the most famous cultural hubs in Morocco, where several events are conducted during the summertime. 
Above, we have mentioned various things that you can do in Morocco. We have also included some restaurants and hotel options to make it easier for you. 
We have also included some tips so that your travel is safe and convenient. We hope our guide to Asilah helps you in planning your trip to the town.