The legend of Taghazout was born in the 70s with the arrival of surfers and hippies. A little later, Portuguese and French surfers discovered the village and gradually turned it into one of the surfing capitals of North Africa. Thanks to the combination of a generous swell created by North Atlantic depressions, offshore winds, and a succession of reefs and sandy bottoms, Taghazout has become one of the most popular surfing destinations in the world.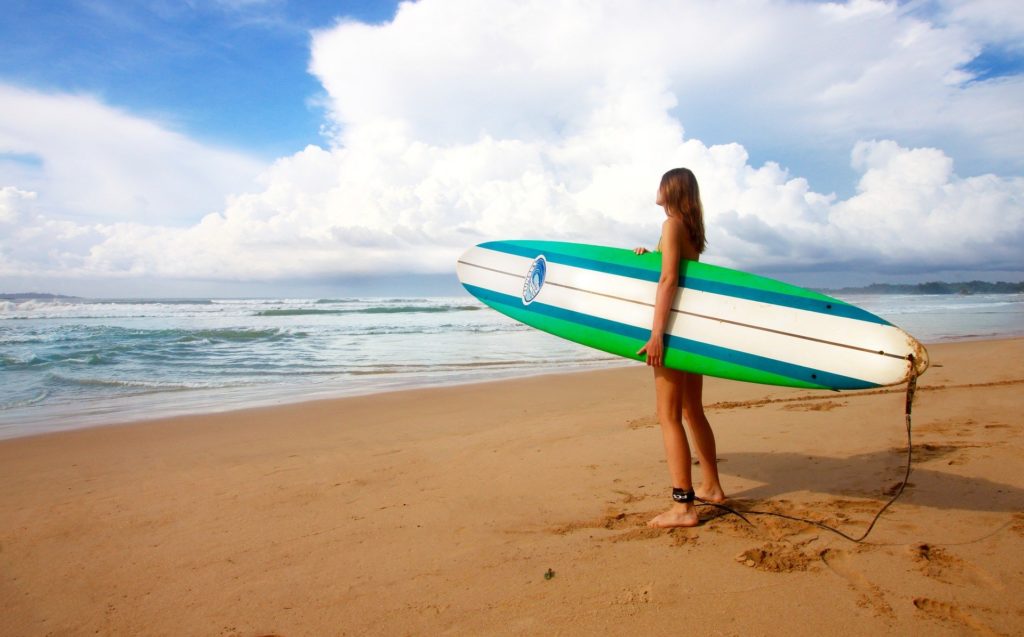 The coast offers a very wide choice of spots that will delight surfers of all levels. The entire Agadir region benefits from a constant swell from October to April, which is the high season for surfing in Morocco. The summer period continues to delight surfers, especially beginners, looking for quieter swell conditions.
SURF SPOTS
Taghazout offers an exceptional variety of waves. Known above all for its beautiful straights such as Anchor Point, Killers or Boilers which are world class waves, Taghazout has a particularly large number of spots and World of Waves is an ideal starting point for their discovery.
You will find below a short description of the most famous spots. Be aware that the coast is full of lesser known or secret waves that you can discover with local guides who all grew up in the area.
Tamri
Beach-break receiving strongly the swell, this spot offers several peaks, left and right. This is the spot to go to when it's smaller in Taghazout.
Size: 2-5 feet
Difficulty: 2/5
Distance: 25min drive
Boilers
A magnificent right that runs on a reef. The wreck of a boat and its ancient bouillore gave the name to the site. Beware of sea urchins in the area, you might need surf boots to avoid injury. One of the best spots when the swell is there!
Size: 4-6 feet
Difficulty: 4/5
Distance: 25min drive
Killer Point
One of the most constant and popular lines in Taghazout, frequented by level surfers. You will find a fast wave, which tubes with sometimes difficult sections.
Size: 6 feet
Difficulty: 4/5
Distance: 2min drive
Mystery
Super straight for all levels of surfing. Guaranteed fun!
Size: 6 feet
Difficulty: 3/5
Distance: 1min by car
Anchor point
A wave known worldwide for its quality. A real bombshell when the spot gets the right swell. The spot can walk in any tide, and on very big days, can make you come back to Taghazout on the waves.
Size: 7-8 feet
Difficulty: 4/5
Distance: 1min drive – 10min walk
Beautiful and popular with longboarders, Taghazout locals and intermediate surfers. This spot can be a good alternative to Anchor point on big days.
Size: 4-6 feet
Difficulty: 2/5
Distance: Jump off the rock and surf
Devil's Rock
Super spot for beginners and intermediates that offers beautiful left and right. The sunsets are sublime as well as the very relaxed atmosphere. It is a privileged spot for surf schools who bring their students here so watch out for the crowds in the water!
Size: 5-6 feet
Difficulty: 1/5
Distance: 5min drive
Banana point
Long straight line suitable for most levels of surfing (except beginners). The spot offers a nice fast wave with nice lines up to the beach of the village of Les Bananes (Aourir).
Size: 3-8 feet
Difficulty: 2/5
Distance: 5min drive
Agadir Bay
The bay of Agadir is relatively protected from the swell. When the waves are big enough you can find some interesting peaks. It is especially here that schools bring the beginners when the conditions are too hard in Taghazout to practice the course.
Size: 5-8 feet
Difficulty: 1/5
Distance: 25min drive
Read more:
Casablanca in 2 Days
Taghazout Surf Spots
Where to Eat in Asilah
Chefchaouen Tour
Map of Morocco
Moroccan Arabic
5 Reasons To Travel To Morocco With Children
The Valley of The Roses
Saidia
Christmas in Morocco: Good Time to Travel?