Traveling with children can feel daunting when considering long packing lists, unpredictable schedules and cranky kids away from their routines. Today's entry is about travelling with children to Morocco and how to make the most of it.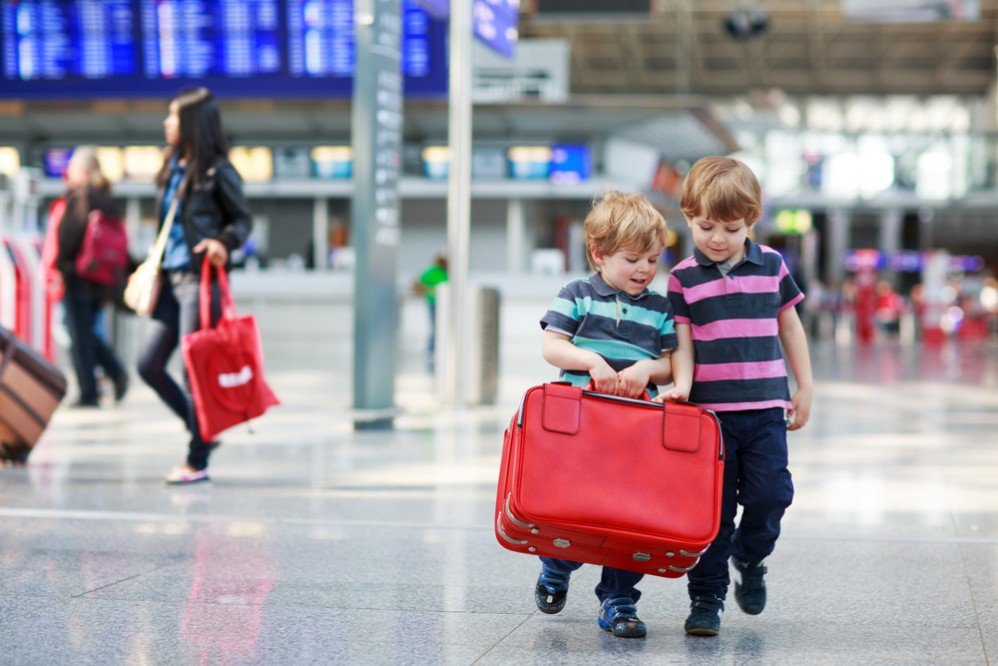 Because Moroccans love them
It probably has a lot to do with their defence of the figures of the child and the grandfather as fundamental points of the family (the basis of any society that is worthy), and it is surely also related to their spontaneous and distrust-free gazes, all of them values that unfortunately in the West we are beginning to disregard. Be that as it may, a foreign child is a perfect candidate to awaken the fascination and the sincere smile of a Moroccan.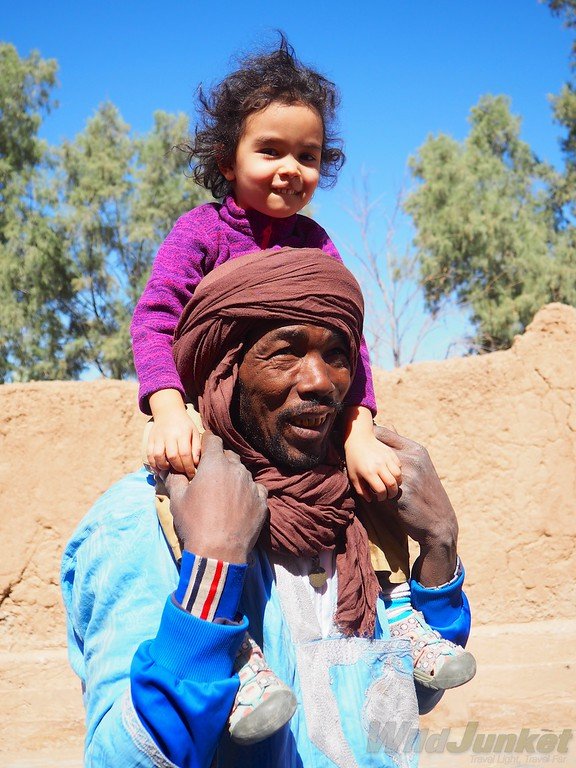 Because they help us grown-ups to enjoy the trip more
Unfortunately, when an adult travels to a country they do not know and with marked cultural differences like Morocco, they go through an initial process of shock in which they make a conscious effort to understand another culture but, above all, to shake off prejudices. Fortunately, being accompanied by a child with an imperative need to interact with another culture through play and experimentation, makes us realize how ridiculous our attitude is and accelerates that process.
Because they learn to disconnect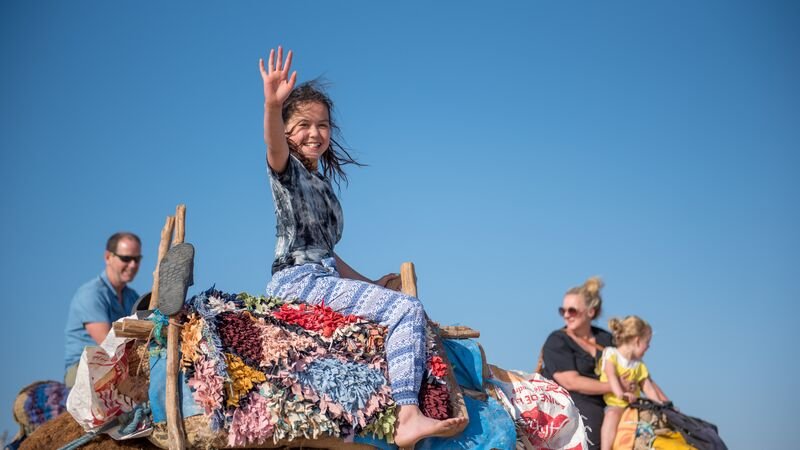 I know I'm going to sound like Grandma Chives, but I'm seeing more and more children manipulating their parents' tablet or cell phone. I am the first to believe that these contacts are necessary, because when used properly they are an excellent tool for stimulation, play and education. But I know that they are abused and that we can educate a very sedentary generation or, worse, that puts digital social networks before other forms of communication. So traveling to a less technologically obsessed country can be a tremendously educational experience.
Because it enriches them
Traveling is an activity that allows us to broaden our sights, especially in a country as different as Morocco; and by this I do not only mean the new range of sounds, tastes and smells that are presented. I believe that, as we grow up, we acquire simplistic visions of other cultures. This, unfortunately, cannot be solved by watching television or reading books: the only possible way to free yourself from prejudice is to travel.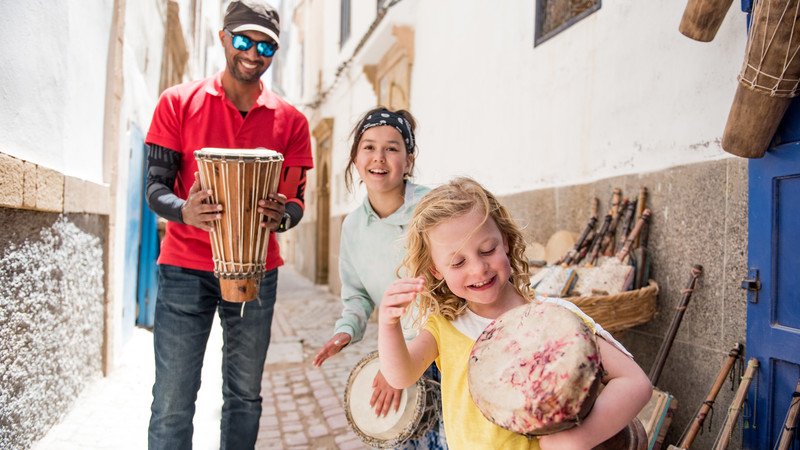 Therefore, what could be better than subjecting our children to that experience from a very young age, and that the effort to understand other ways of life is not twice as much as in the case of adults: forgetting what we have learned in order to learn it again.
Because, in the end, it's the best gift we can give them
I think we all agree that there is nothing better than enjoying money by travelling around the world; not even the most coveted object can cause a satisfaction similar to the adventure of a journey. For some reason, it's something we assume but are unable to see when we think about what to get a child; as if the perfect candidate for a smile were a toy.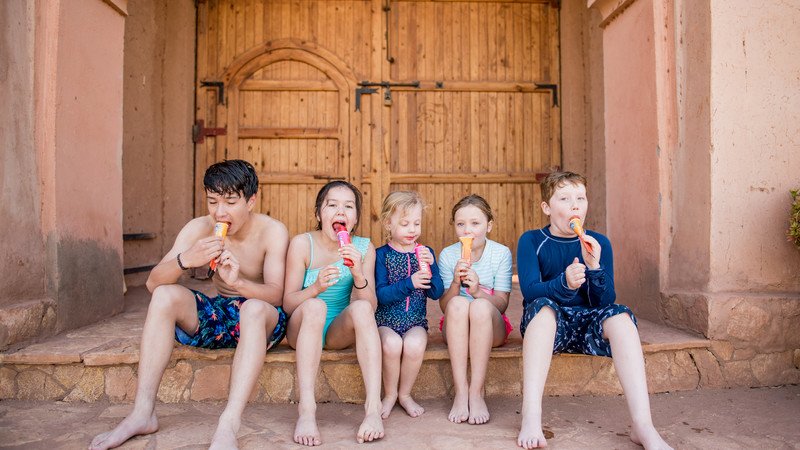 Personally, my happiest childhood memory is not a brightly coloured object, full of lights and sounds, but when we were lost in the mountains, and I was travelling for miles and miles in the countryside with my sister and my cousins, after enjoying one of the characteristic hearty breakfasts of the area.
Some recommendations
Although inviting the little ones to join us is clearly a positive decision, it is not superfluous to follow a series of guidelines to make the trip as satisfying as possible for everyone. In addition to the initial suggestions, applicable to all family members and that I collected in the post about advice before traveling to Morocco, there are a series of additional recommendations that I will summarize below:
About the documentation : They need exactly the same as an adult, i.e. a valid passport with an expiry date of more than six months.
About the drinks and the food : It is advisable for adults, but with children we should take extreme precautions with drinks and stick to bottled water and natural milk shakes. Natural juices or other types of smoothies should be avoided, as there is a chance that they will be adulterated with tap water in order to have more.
And while Morocco is an exciting discovery of new flavours, some may be reluctant to try dishes like tajine or cous cous. That is why restaurants usually have alternative dishes (pasta, pizza, chips,…), which no child can resist; however, this option is not so common in hotel buffets.
It is better, therefore, to contract a half board, which in addition to providing a certain comfort while getting to know restaurants (and avoiding always going to the hotel's catering, which is usually repetitive), will allow you to give certain concessions to the little ones while they discover new flavours.
On health : All cities of minimal importance in Morocco have hospitals and clinics; bearing in mind that private health care works better than public health care, my recommendation would be to take out health insurance. On the other hand, while it is true that in rural regions, specialized medical care will be more complicated (although it is rare to find a place that does not have a small emergency center), denying them the experience of sliding down the desert dunes would be as ridiculous as opposing them to spending a family weekend in the mountains.
About specific items : baby food, diapers, milk, etc. Although they are not usual in stores, there is no problem to find them in large surfaces, such as Carrefour and similar.
With regard to medication, although in theory there should be no problem in supplying the one we need in local pharmacies, there may be problems with some more specific product, in addition to the added difficulty of understanding the pharmacist. Therefore, to be healthy, it is better to take your usual medication from home.
About the itinerary : I think I've already commented on it several times, but it never hurts to repeat it: we are not usually aware of the distances that separate the most touristic places in Morocco, which can result in us spending too much time en route; if a desire to accumulate cities would ruin the trip, imagine if we are accompanied by children, whose patience is much less. Therefore, I would limit myself to visiting one area (north, centre or south), going deeper into each place and its surroundings.
About the activities : Try to see through their eyes when you decide what to do in each city, because although it is true that walking through the medina is an exciting experience for them, because of the diversity of colors and smells of each post, I think that spending too much time there can be boring, as well as doing it inside cultural buildings (palaces, museums, …).
It is better to combine this with other more fun activities for them, such as a short hiking route or a camel or buggy ride. We can even kill two birds with one stone and combine leisure and education by betting on sustainable tourism, for example by visiting women's cooperatives.
About strollers and car seats : My recommendation is to replace the usual buggy with a baby carrier or a folding lightweight chair, in case the child is already heavy, or we will have serious difficulties when walking in the medinas.
Car seats will unfortunately be conspicuous by their absence, as they are not compulsory in Morocco. Instead we can either take our own or arrange a trip where we make sure that the company is used to working with families and that they confirm that they have adaptable chairs.
About breastfeeding : We can do it in private, in some closed place exclusive for women (such as a bathroom) or even give it in the street and cover ourselves. What Moroccan women usually do is hide the breast with a scarf or turban.
And now, with this last recommendation, today's article about travelling with children to Morocco ends; I hope it will inspire you and clear up any doubts for the next time you consider crossing the strait with them.
Read more:
Best Time To Visit Morocco
List Of Countries Whose Citizens Are Exempted From Entry Visa Into Morocco
Ifrane Travel Guide
Best Things To Do In Larache (Morocco)
Where To Eat in Larache
8 Best Restaurants in Fez
Fez in 1 Day
Taghazout
Erg ChegagaWhere To Stay in Tetouan