It is impossible to talk about what makes Fez stand out and define it without starting off with its oldest medina, declared a World Heritage Site by UNESCO. Once you enter and walk through its labyrinthine streets, while you cross, or rather try to avoid, the transport of goods (mainly donkeys and motorcycles), it will be impossible not to feel that you have moved to another era.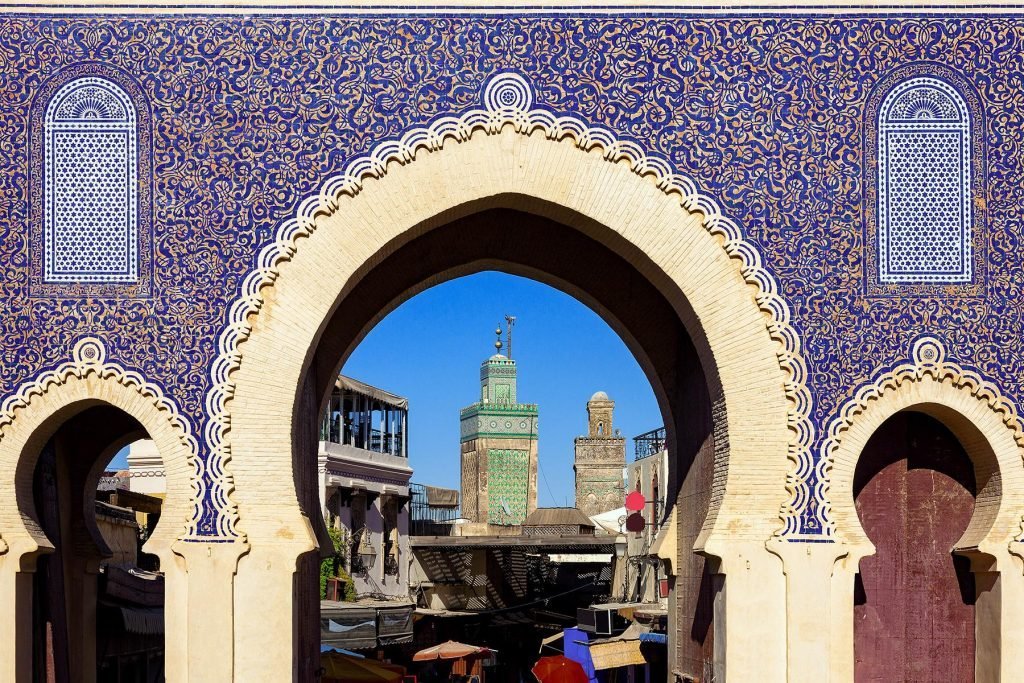 Walking through the Medina, we can see shops and trades that, in the vast majority of the rest of the world, have ended up disappearing: potters, goldsmiths, weavers,… We should highlight the leather work, and more specifically the tanners' quarter, a place where you feel both fascinated and upset by the hard work that is done.
Although not every places focuses on crafts in Fez, within its medina we can contemplate real jewels of buildings such as the Bou Inania Madrasa, the Al Karaouine Mosque and the Mulay Idris mausoleum.
And if we leave the wall behind and enter the new city, we can marvel at the bronze doors of the Fez Royal Palace or tour the Jewish quarter.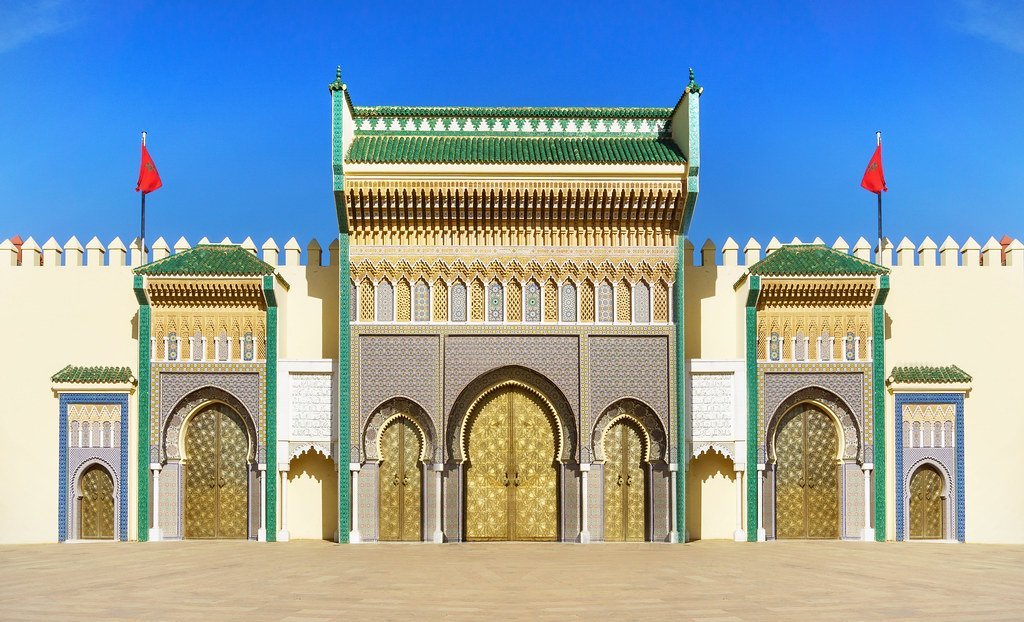 However, in Fez you can also enjoy more contemporary urban landscapes, such as the wide avenues with modern shops that define the French area.
Another example of modernity is its famous Festival of the Sacred Music of the World, where, in addition to traditional Moroccan music groups, Spanish artists such as Paco de Lucía and Carmen Linares have performed, and even international avant-garde musicians such as Ben Harper and Björk.
This is why Fez has the honour of being the city in Morocco that has best known how to modernise without having lost what it stands for. A city where the roots of tradition are combined with a healthy openness to contemporary culture.

The climate
Fez's climate is characterized by mild temperatures most of the year. The only tough time is in summer, when the temperature is around 30 degrees, and it is advisable not to expose yourself too much to the sun and to wear sunglasses and/or a hat during the day.
It is in winter and the month before and after when it is colder, so you need a jacket for the day and especially a coat for the night, and it is also when there is some chance of rain (about 20%), it is advisable to take a small umbrella if you are travelling then.
For more information, as well as the temperatures month by month and a forecast for the next days, you can consult the following link: Weather in Fez.
Practical Information
Things To Do in Fez
Best Restaurants in Fez
Fez in 1 Day
Fez in 2 Days
What To Buy in Fez
Where To Stay in Fez
Places of Interest
Medina Fes el-Bali
Medina Fes el-Jdid
Bou Inania Madrasa
Chouara Tannery
How To Get To Fez
By Air
Flight is the most common and recommended way to get to this city, partly because it has very good connections with European airports and also because there are several low-cost companies flying to Fez from all over Europe.
Fez airport is very close to the city (only 12 kilometres away). Once you land, the best way to get to your hotel in Fez is to take a taxi, which will probably cost around 150 dirhams. If you're skilled in the art of haggling, you can probably close the deal for 120 dirhams.
Another cheaper option is to use the buses which leave the airport regularly every half hour, and which cost 4 dirhams per person, although they only go to the train station.
Travelling to Fez by Train
Thanks in part to being one of the capitals of Morocco, getting to Fez by train is very easy. It has good connections with a variety of important cities, especially Marrakech and Tangier.
The schedules and prices according to the point of origin can be consulted on the website of the Moroccan train company, the OCNF (the page is in French). However, although you can buy tickets online, it is only possible if you have a Moroccan credit card.
Travel to Fez by Road
As a city located in the center of Morocco, Fez has very good road connections from almost anywhere. The best roads (mostly highways) connect with other major cities such as Marrakech, Rabat or Tangier.