Since we're approaching winter little by little, I'd like to talk about spending Christmas in Morocco, and the advantages and disadvantages that it can bring.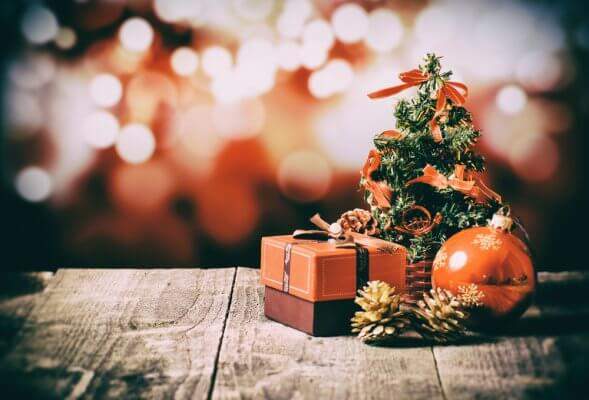 Because, after all, Christmas, which represents the end of a year that passes (although in reality it is still a convention) is the moment we usually use to consider a different future: it is when we make a resolution to amend, and we commit ourselves, for example, to learn a new language or, in the case of more humble purposes, to make a new collection of vintage watches. And what I discovered was that it made no sense at all to consider a new direction in my life by doing on New Year's Eve exactly what I did every year.
So I said to myself that it was time to break the mold, to try something different if I wanted my life to take a different direction (because, as I would say, it would be foolish to expect different results by repeating the same thing); specifically, I thought about spending New Year's Eve in a totally different country and culture where, to make matters worse, it wouldn't even be New Year's Eve for them; I did it once, enjoying a New Year's Eve in the middle of the desert and it was so enriching that I repeated it the following year, spending Christmas in Chefchaouen.
They were two opportunities to spend a holiday in a different way, and both equally exciting. Above all I was moved to enjoy a civilization so far from the western one, where for them it is not even the end of the year, but nevertheless they tuck you in so that you feel as if it were, even adding Christmas details. Because it may be that Christmas in Morocco does not mean more than any other date in the calendar for its citizens but, of that you have no doubt, hospitality will always remain, whatever the season.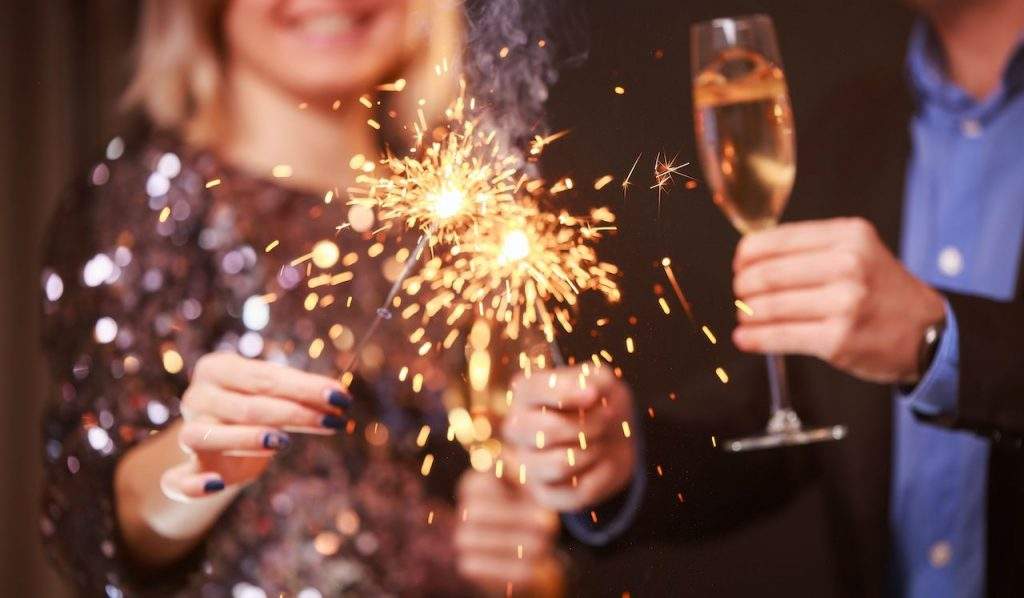 My first experience, as I told you before, took place in the Sahara. It was a completely different experience: there was nothing to indicate that it was the end of the year, and there was almost no trace of civilization. Even though it was hackneyed and used common places, I had no chance to check my messages on my mobile. And you know what? I didn't even miss it
What was not lacking was hospitality because, although for the Moroccans it did not imply the end of the year, they made an effort to prepare a much more copious dinner than usual and even improvised some bells using a tea tray and the handle of a knife, accompanying them with some grapes they had bought ex profeso.
As if that were not enough, we were accompanied by some French people who also enjoyed their own New Year's Eve party; in their case, they decided to do it at 12 noon local time, so they celebrated an hour later than us. In addition, they brought some paper balloons to suspend them in the air so that the night would be even more different. And since we Spaniards are short of time to sign up for a bombing, we joined their party.
In conclusion, I doubly enjoyed a New Year's Eve in a country where it wasn't even New Year's Eve at the time.
As you can understand, all that came to my attention very quickly and I decided that the following year I was going to repeat it, only that I was going to approach it in a slightly different way.
Celebrating Christmas in Morocco
And we arrived the following year, and as the dates approached, I began to think about how I wanted to spend the holidays that year. And then I decided to do it in a slightly different way than the previous one, but not totally different: while last year I had only been for 3 days in a place totally away from civilization, this time it was going to be a bit longer (a week in the middle of Christmas, until the end of the year) in a slightly more urban place.
However, I advise you, if you want to take this option, that, like me, you don't go to big cities that are very westernized like Tangier or Marrakech, but places not so focused on eventual tourism like Asilah or Chefchaouen. I chose the latter city, staying in a riad.
It was unforgettable: a perfect middle ground between what had happened the previous year and a more conventional Christmas. Because, on the one hand, I was far from Western civilization, but on the other hand I felt at home, due to the welcoming character of a riad. And, of course, I enjoyed the hospitality with which they treat you in Morocco, first with the Christmas decorations they made for the riad, then with the buffet dinner they made on purpose, and lastly by enjoying the bells drinking grapes together, watching it on TV through the TVE International channel.
By the way, I wouldn't like to finish without saying that if you want to take this option it is possible that some hotels offer you the possibility of celebrating Christmas with a cotillion, charging up to 600 dirhams. I honestly would not recommend it, because although a priori it may seem that 600 dirhams is a price similar to that of a cotillion in Spain, in reality what they call a cotillion is quite far from what we know: it will be summarized in a special dinner, giving some grapes for the bells and little more, without much partying through. Of course it is another option, but it is not the first time that I hear someone disappointed because, seeing the name that they called the celebration and the price, they expected something else.
Conclusion
The message I want to convey with this entry is that if you want to spend a different Christmas, where you will not see a street full of lights or living portals, but that makes you see things differently from that moment, do as I do. The two options I have described are the ones I recommend if you want to spend Christmas in Morocco, but, in fact, any place far away from the western society will be a nice breath of fresh air.
I certainly did that and I still don't regret it. What's more, it was at that moment that I began to realize that I wanted to dedicate myself to offering others the same experience.