The best beach in Asilah is Paradise Beach just 3 km (1.5 miles) south of the city. It is a large fine sandy beach, excellent for building castles, taking a camel ride or just enjoying the sun and the Atlantic breeze.
You can take a cab or rickshaw to get there (horse-drawn transport). There is also a good beach north of the medina.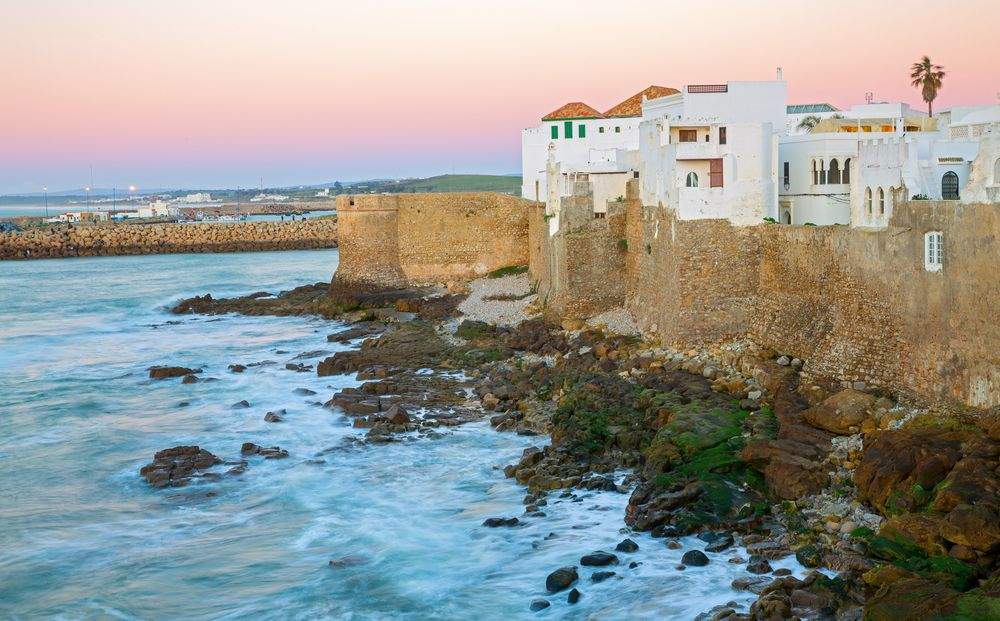 Las Palomas (or of the Caves)
Direction Larache, after about 2 km turn right and after 1 km take the dirt road, also on the right, which goes to the beach (3-4 km).
If you do not have a car, you can go by horse-drawn cart which will cost you between 100 and 200 dh for the whole day. For those who love walking, there is a path along the coast that in 1 hour takes you to the beach. Wild beach of 4 km and fine sand with a cave that you can see at low tide. There are beach bars where you can eat a fish tajine or grilled sardines.
Sidi Mugaits (or of the Saint)
Same direction as to the beach of Las Palomas, after the crossroads on the right, follow the road, you pass a village and after 2-3 km you will find the first big crossroads (dirt road and uphill).
Turn right and after 5-6 km you will reach the beach. There is a large parking lot. Beach of sand and pebbles and beach bars, where the chef will prepare you from a Spanish omelette, to a vegetable roast, to a fish tajine. All with cleanliness and care.
Briech
Located at 6 km, direction Tangier. Beach at the mouth of a river. Three or four beach bars to eat.
Beach of Oued Tahadart (of the boats)
It is at 5 km, past Briech, direction Tangier, along the road, and before the bridge of the river Tahadart. Narrow beach where you can rent boats for a ride.