In Rabat, there is something for every taste and budget when it comes to restaurants. As for drinks, there are many places, but they close early. Most of the places in Rabat close by 2AM. Here are the best places to eat in Rabat.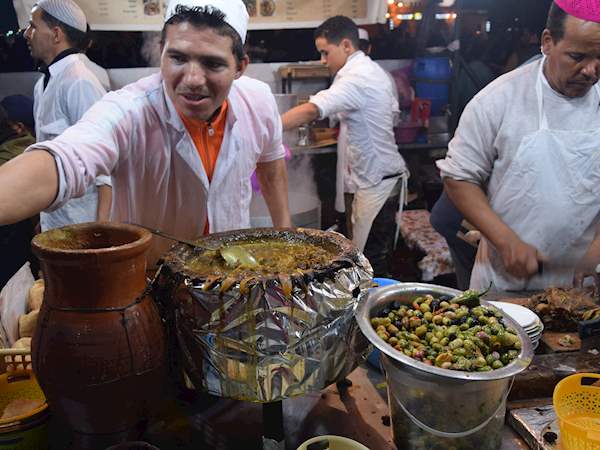 Here are the best places to stay in Rabat.
Get the best deals and discounts on hotels here.
Best Places To Eat in The Medina
Restaurant El Bahia, located at 4, Av Hassan II, is within the same walls of the medina with an entrance with garden and fountain included, between Av Mohammed V and the roundabout of the Nouzhat Hassan Gardens. It also has a small terrace on the same pavement with awnings. They serve typical Moroccan cuisine which is simple and good at cheap prices. It fills up quickly as it has a lot of local clientele in addition to tourists.
Marhaba Restaurant, on Rue de Gaza, opposite the Splendid Hotel serves Moroccan cuisine at affordable prices. It's also full of local clientele.
In the Medina, there are plenty of other small places to eat cheaply.
Rabat Marina – Salé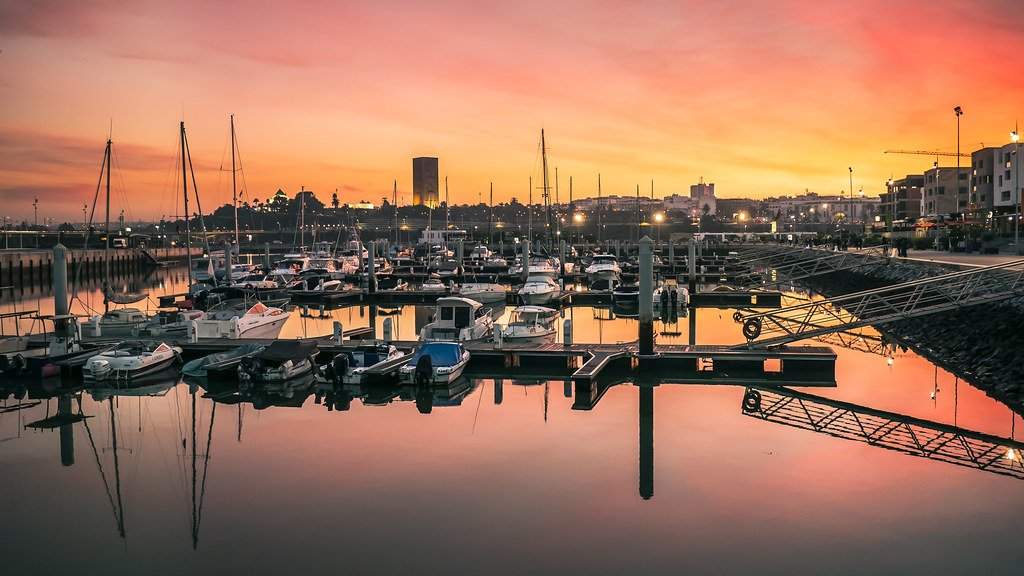 Al Marsa Restaurant, Salé Marina serves Spanish Mediterranean cuisine; and it is considered one of the best tables in the city. However, when it is full, the quality of the food goes down. It can be accessed by car with parking in front. The restaurant has good views from the windows or from the terrace (ideal if the weather permits and it is not full). You must try the fish, seafood, rice and tapas from the Spanish chef and an excellent wine list at prices that match.
Avenue Mohammed VI
Picolos Restaurant, at 146, Ave Mohamed VI is French owned and operated. It is an excellent restaurant with a shady outside terrace; good menu, including wines (they even have ham with melon ); 400 Dirhams (38 E) per person on average with wine, desserts and tips included.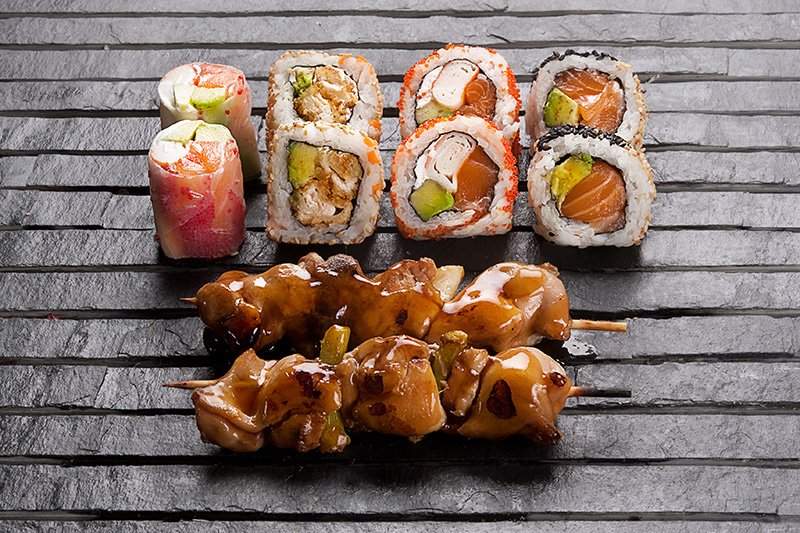 Matsuri Restaurant, Av Mohammed VI, is one of the best, if not the best Japanese restaurant in the city. The service is excellent. The tables are placed around a rotating circular bar where you can have as many dishes as you like. The kitchen is open to the public and prices depending on the dishes (colours) marked on the menu. As for prices, with a few beers or a little wine the average is around 350 Dirhams per person (32 euros).
Corniche of Rabat
The Restaurant Le Dhow is a boat moored in the corniche of Rabat at the foot of the Udayas tunnel. It's an excellent restaurant with French-Italian cuisine, where the best thing is the boat and its location with excellent views. They also serve drinks at night and it's a nice bar to have some good beer and a snack in the afternoon.
Restaurant Borj Eddar, on the beach of Sidi El Yabouri, serves Moroccan cuisine based on fish and seafood with buffet menu at 175 dirhams plus drinks. They have very good views over the Atlantic and the Oudayas and little more.
City Center
Ty Potes Restaurant, 11, Rue Gafsa, is highly recommended for those who miss the good old Europe, as long as it is not full. It is the closest thing to Brittany in Rabat, and although the crêpes are its specialty, one can have some good oysters washed down with beer or wine as an aperitif. Eat quietly on the small terrace of its garden located inside or buy good cheese and sausages (French basically) which is difficult to find elsewhere. The only thing is that it fills up very quickly.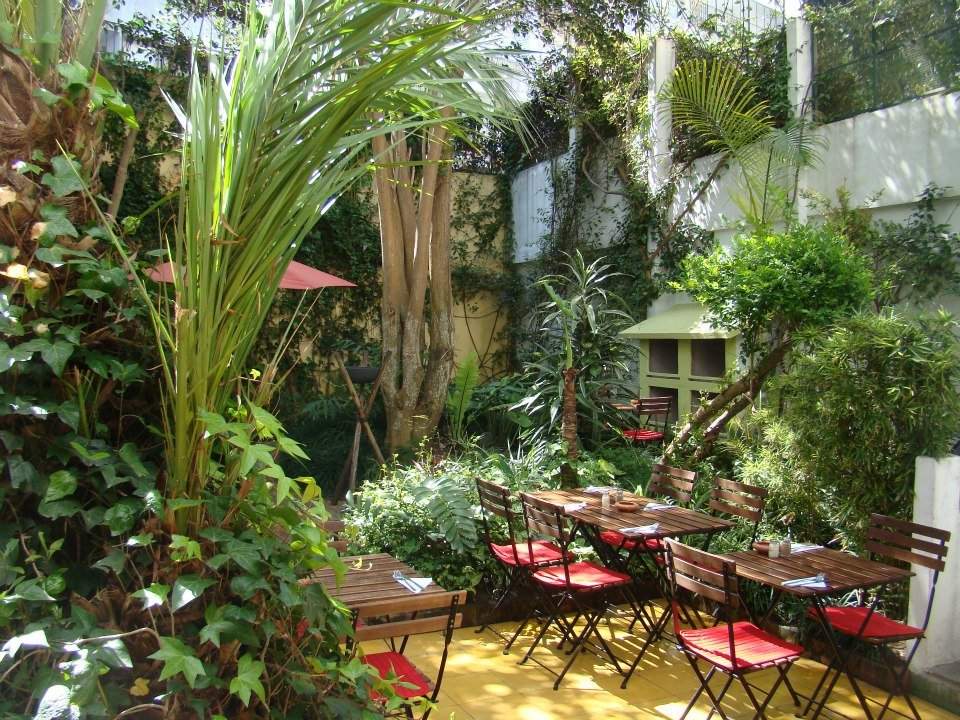 Le Cosmopolitan, on Av Ibn Toumert, behind Rabat Ville station has well prepared French cuisine in an ideal place for those who are fed up with tagines, hariras and the like. Prices are a little bit expensive for Rabat but the quality is worth it. Lunch menus at 115 dirhams (plus drinks); garden terrace overlooking the walls of Rabat as it is close to the door of Bab Rouah and good service makes it a no-brainer.
La Brasserie, restaurant of the Hotel Diwan, on the Pl de L'Unité Africaine, crossing of Av Moulay Hassan and Alger is an exception to the, normally disappointing, hotel restaurants. The decoration is reminiscent of the French breweries of the belle époque with a totally French cuisine and a varied menu. The main advantage is that it offers continuous service until 11 pm. In my opinion it is a place for special occasions or to impress even though it is considered one of the best restaurants in the capital.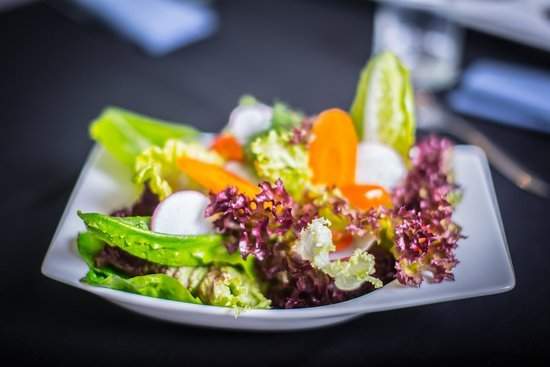 Hay Riyadh District
Restaurant Le Petit Plus, in the Mahaj Riad Square is a small restaurant opened in 2013 with a French style kitchen and a menu with some fish, seafood and meat. At night. they have live music and depending on the day, karaoke parties.
The prices on the menu are around 300 dirhams per person. The lunch menu is between 120 and 160 dirhams with starter, main course and dessert (drinks not included).
Asiam Restaurant, located at 32, Avenue Al Araar, serves Asian food (Japanese, Chinese, Thai and Vietnamese) in an open dining room where you can eat at noon for no more than 150 dirhams. It is filled to the brim, it is good, beautiful and not expensive.
In the same area there are several more restaurants, (without alcohol service many of them), of Italian, Moroccan and Japanese cuisine among others, including a Pauls Café where you can eat something light choosing among the menus they offer.
District of Agdal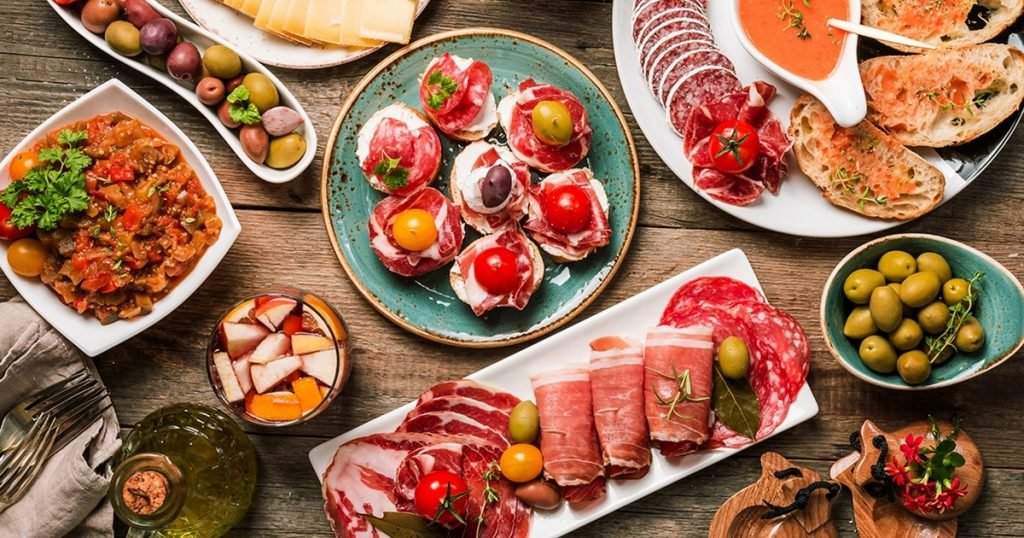 In Rabat, a few years ago, "Bar à Tapas" or "Spanish style" restaurants became very trendy. However, most tapas bars do not have good food and there's nothing really Spanish about them. But as there are always exceptions, here is one decent option.
Sa Caleta Tapas Bar-Restaurant, in the Prestige Shopping Center located on Av Ahmed Rifai corner with Av Mohammed VI.
L'Entrecôte Restaurant, located at 74, Avenue Al Amir Fal Ould Oumeir, is very close to the Av de France Tramway station and not far from Bab Rouah.
Opened since 1982, it has a varied menu where you can choose French, Spanish or Moroccan dishes. They serve good food compared to other restaurants of the same style. The prices are not too high compared to the average of the places of this style. The wine list is good and its prices are in line with what you expect.
La Bodega, at 30 Av de Michlifen is a Spanish kitchen in a Tex-Mex Moroccan style.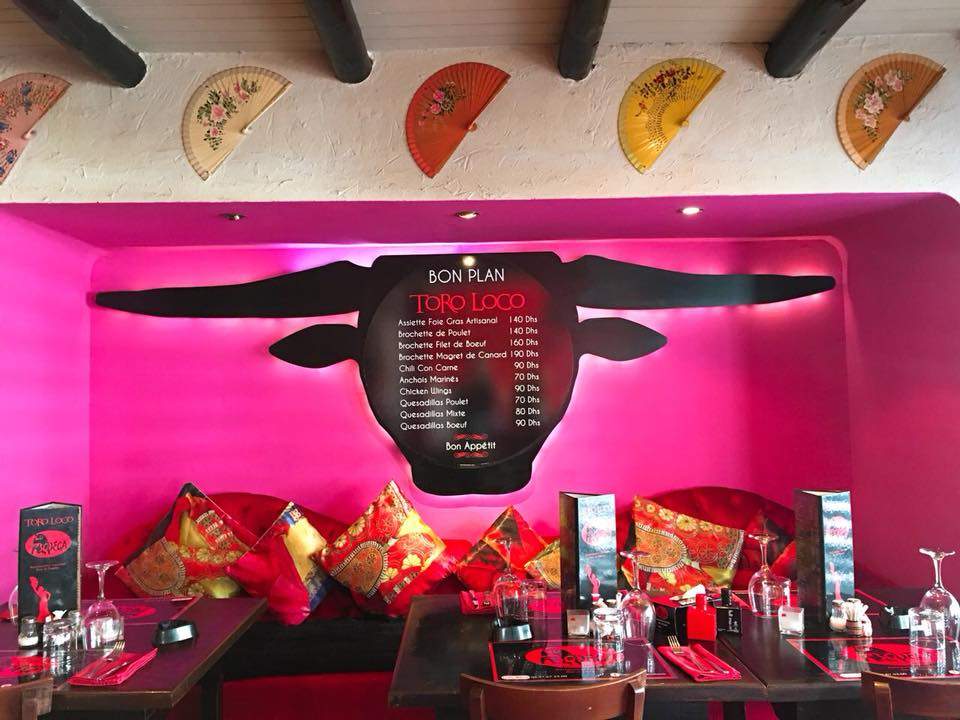 Soussi District
Casa de España de Rabat; 6, Rue Zarhoun Bir Kacem, is in the district of Romani. It opens at noon and close at midnight. Although it is certainly not the best restaurant in Rabat, but as a bar it is, at the very least, interesting and very animated because of the clientele, generally local, who of course drink (and not in moderation) beers accompanied by "sui generis" tapas at prices of 25 dirhams per jar and 35 dirhams per jar.
Temara
Les Trois Palmiers at the beginning of the Plage Sables d'Or, has very good views and a terrace (especially for sunset; just for that reason it is worth going for dinner) and a fish and seafood French kitchen with moderate prices. They also serve alcohol with a good wine list. A meal will cost around 600 dirhams per person with starters, seconds, dessert and drinks (including wine).
La Grande Bleue, restaurant of the Club Nautico de Temara serves French cuisine consisting of fish, seafood, meat and a decent wine list. You can expect to pay an average of 500 dirhams per person for starters, seconds, desserts and drinks.
Read More:
Best Bars in Rabat
Rabat in 1 Day
Rabat in 2 Days
Where To Stay in Rabat
Necropolis of Chellah in Rabat