The map of Asilah that is presented focuses mainly on the medina, as this is where most of the sites of interest are concentrated and where anyone who visits this city should spend most of their time to understand it.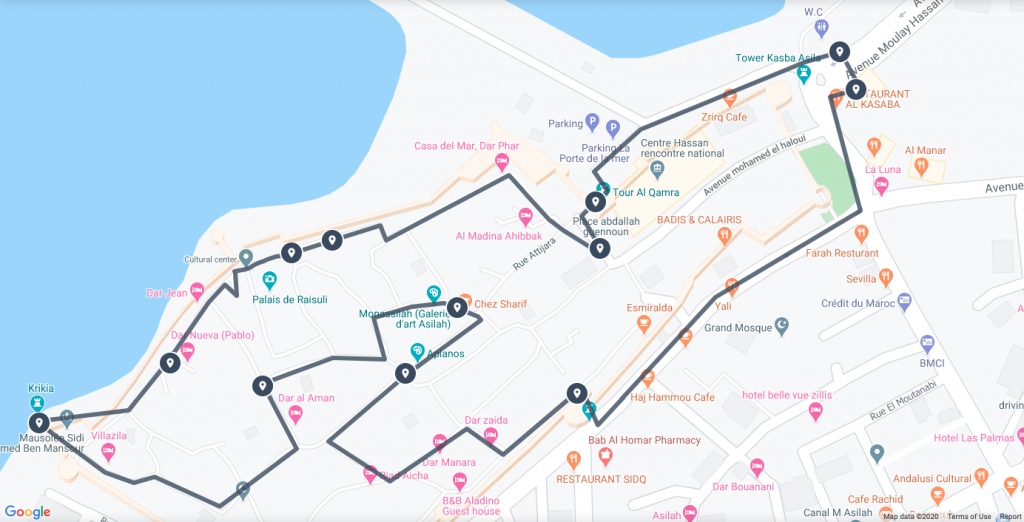 Some time ago, several travellers talked about how they lost their bearings in Morocco, as they didn't have any mobile data. Some solved this by downloading entire map areas when accessing a public WiFi. Others installed an application that allowed them to work with maps offline. In both cases, they complained about the lack of definition in the medinas.
Then another traveler proudly showed her printed map. The reason she had adopted this solution time and time again was not because of the detail or the lack of a connection; she simply liked to return from her travels with crumpled, annotated maps. Traveling testimonies full of romanticism.