The Kasbah of the Udayas is one of the great tourist attractions of Rabat, capital of the Kingdom of Morocco and World Heritage Site. One of those must-see places, which is used as an iconic image of the city, at the level of its famous Hassan Tower and the Mausoleum of Mohammed V.
In this post we tell you what it is and what surprises awaits inside.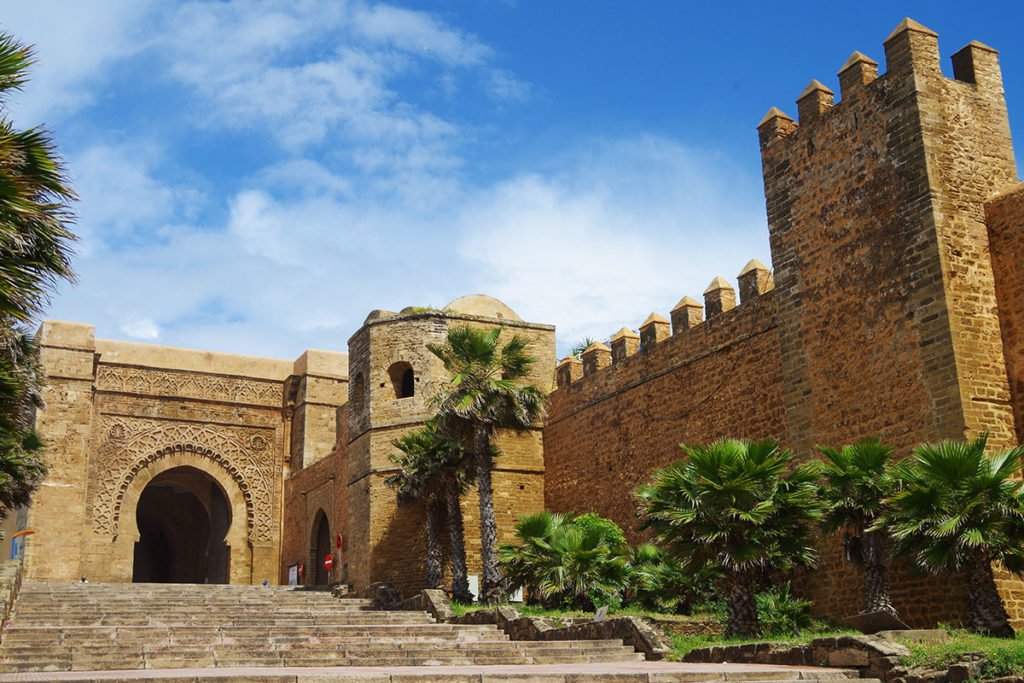 The Kasbah of the Oudayas have their origin in the desire to protect the ancient city of Sala Colonia (what we know today as the necropolis of Chellah), as well as the mouth of the river Bou Regreg. Its original appearance is not even remotely similar to the present one, since it was originally a small military fort.
However, as an area of great interest, it has undergone numerous transformations: first becoming a small fortress and then a citadel, in addition to successive extensions and subsequent reforms. Along the way it has also suffered abandonment and occupation, with all the deterioration that this causes, so that the current appearance we have to thank the French, who at the time of the protectorate decided to reform and re-inhabit it.
What is in the Kasbah
There are several elements and spaces of great interest in the Kasbah of the Udayas. What will welcome you is its famous Bab Oudaia gate, with its large horseshoe arch at the end of the stairs of ascent. After crossing it, the feeling is hard to describe: it is as if you enter another world, dominated by the colors white and blue. Although Rabat is not as frenetic a city as others, inside this citadel the pace of life slows to a crawl.
Not far from the entrance you will find the Andalusian Gardens, so named for being inspired by this medieval Arab culture of the Iberian Peninsula, although they were made in the early twentieth century. Next to them, the former palace of Sultan Mulay Ismail, which now serves as the Museum of the Udayas.
Walking through small alleys and nooks and crannies, you will pass in front of the old mosque, with its great minaret, and you will be surprised by its art galleries, with original works on the walls. You will end up arriving at the other end of the enclosure, where is the wide Platform of the Traffic Light, from where you will have a beautiful view of the neighboring Salé and the beach of Rabat.
Are you ready to go to the Kasbah of the Udayas? Check out the best hotels in Rabat here.