Like any Muslim city, shopping, markets and souks and haggling are present in all areas of Fez, especially in its two medinas.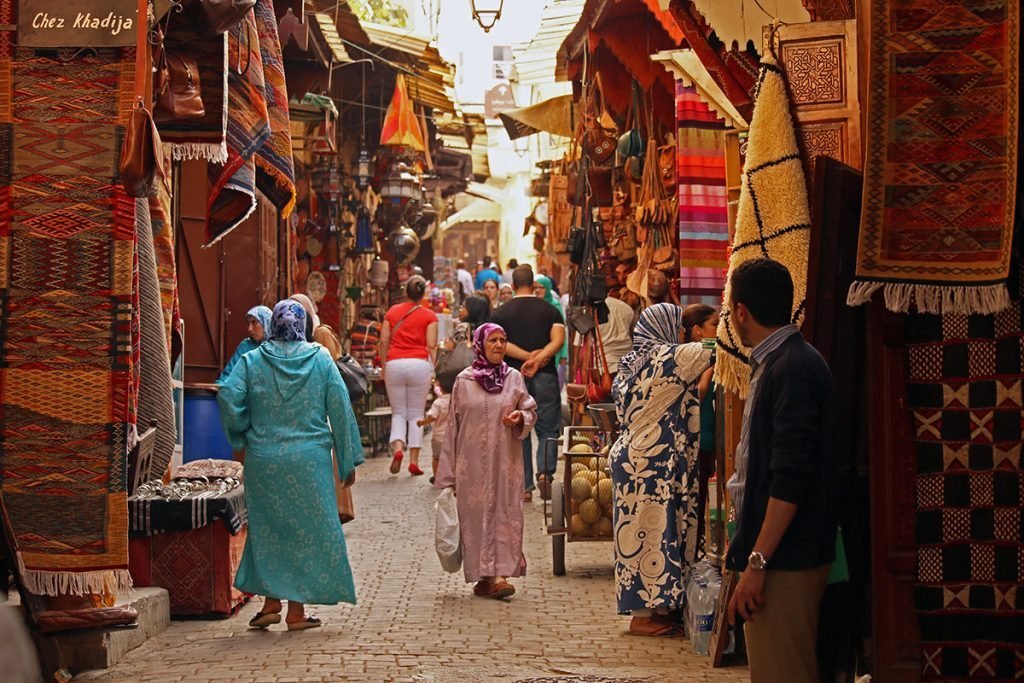 Typical Fez products
Crafts: Most of Fès' typical products have a handmade origin. It is possible to see all the manufacturing processes in the various souks, guilds and cooperatives.
Pottery: Pottery is probably the most typical product of Fes and tiles and mosaics are always present in any building that is worthy. The decorated dishes of Fès have been famous since the 10th century.
Leather: Slippers, shoes, jackets, poufs, bags and suitcases are some of the most coveted leather items. If you visit any of the shops next to the tanners, besides shopping you can enjoy the show from their terraces.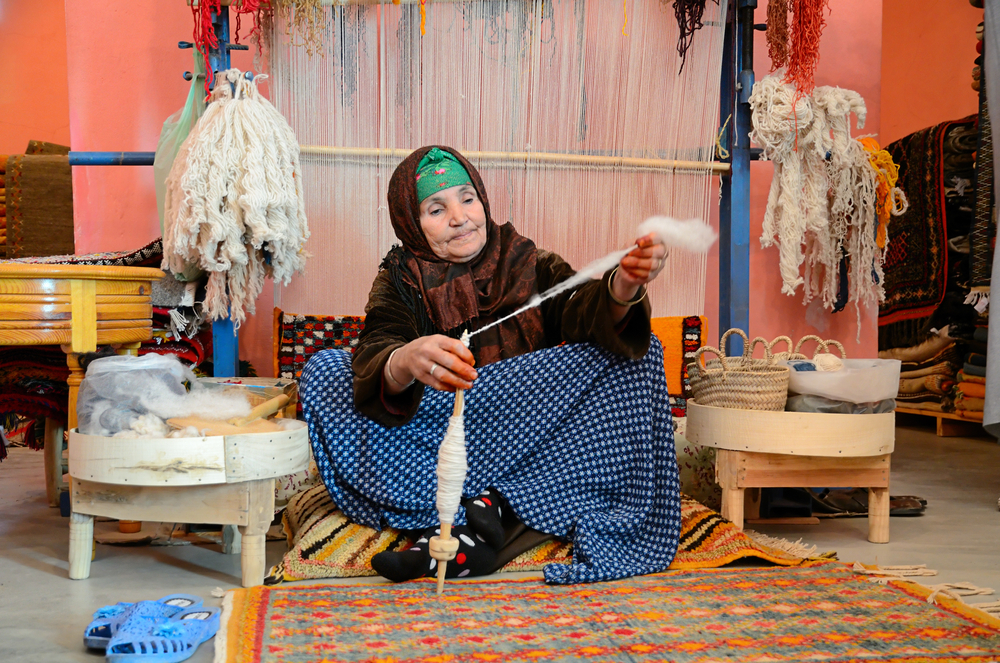 Fabrics: Carpets, tapestries, chilabas and kaftanes (the traditional dress of women) are produced and consumed locally. If you decide to buy a carpet, it is worth remembering that the smaller the knot, the better.
Metal objects: Along with ceramics, metal objects are the most typical of Fez. Copper plates, traditional lamps, jewelry boxes or decorative mirrors are the most popular souvenirs.
Dates: Although not as typical as in southern Morocco, dates are a regular addition to many breakfasts. The quality varies as much as the price. The best are those from Rissani, near the Merzouga desert.
Sweets: Coconut, almonds, honey and lots of sugar are the basis of Moroccan sweets.
Spices: If you like Moroccan cuisine, the best option is to buy some of the preparations that combine various spices.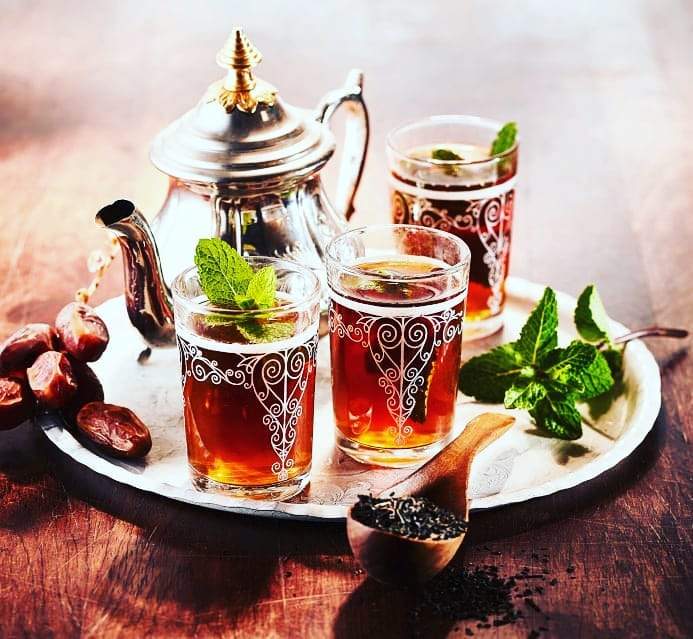 Mint tea: If you do not want to miss this fabulous and sweet drink, you will find ready to serve mixtures.
Saffron: The price of saffron in Morocco is much cheaper than in Spain. Its flower is specially cultivated in the Anti-Atlas.
Besides these products, if you like tajines, you can buy the container of the same name. The preparation of the tajines is very simple.
Traditional medicine: As in Marrakech, in Fez it is possible to find many traditional herbalist shops and pharmacies. The sellers will be happy to give a master class on all the products.
Prices and haggling
The Muslim culture is the Mecca of haggling and in Fez, as an ancient city, prices are as variable as the client himself.
Our advice is to never pay more than half of what they initially ask and to compare in several shops. If you think an item shouldn't be worth more, walking out the door is reason enough for the seller to lower the price to your offer.
Shopping areas, markets and souks
Since the whole city of Fez looks like a big market, it is complicated to delimit commercial areas. The most important streets and where the various souks are located are Talaa Sghira and Talaa Kbira (in Fez el-Bali) and Grande Rue de Fès el Jdid (in Fez el-Jdid).
In the New Town you will find shops with a more European style and fixed prices.