The zagüía of Tamegroute, called Nassiriyya, continues to be a place of pilgrimage for the sick and Koranic school in operation.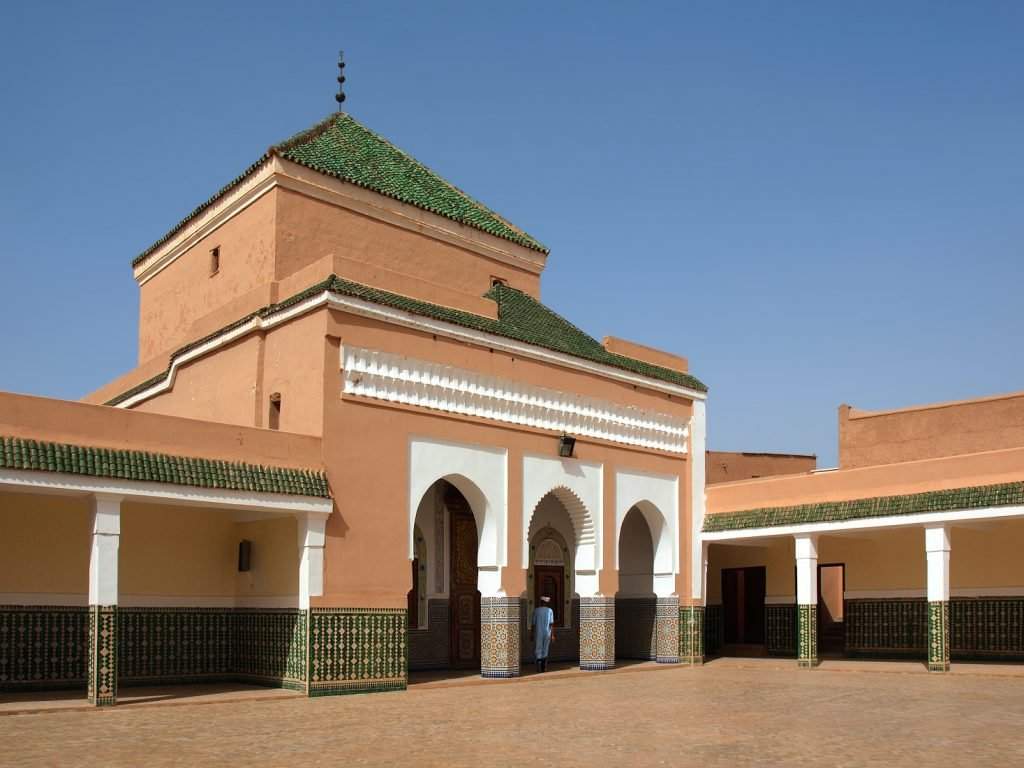 Another of its relevant spaces is the library, which can be visited, a hidden treasure in a land as beautiful as Tamegroute, with a great heritage value, because inside it houses more than four thousand ancient manuscripts of Arabic culture and Islam, ancient manuscripts of calligraphy, astrology, mathematics, all of them, I think, are the great forgotten, or rather, unknown, for much of Morocco.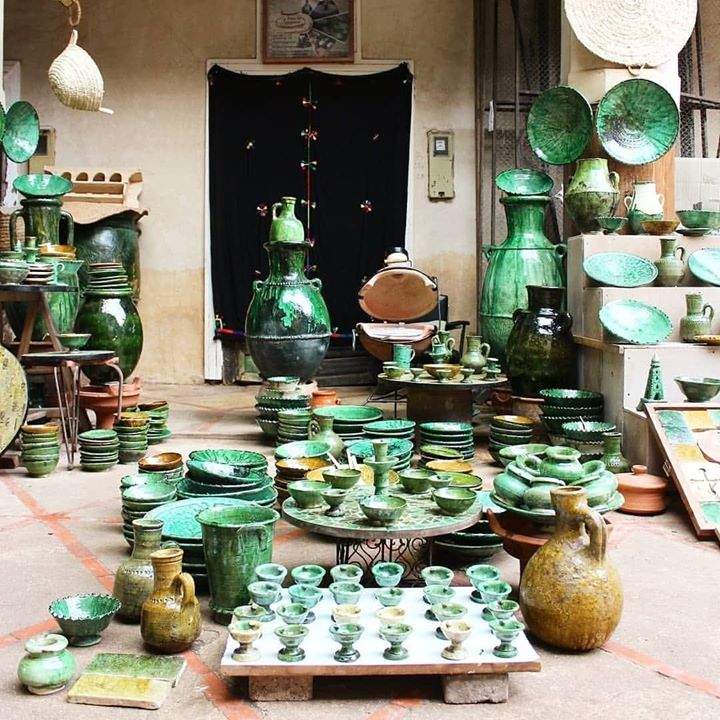 When you visit the Tamegroute zagoue, know that it is not allowed to take pictures, you will have to be content with retaining the image in your memory.
Ceramics of Tamegroute
Besides that Tamegroute is the ideal place to see craftsmen working the pottery as in the old days, where the hands are the main creator of any piece, without machines, absolutely everything is done by hand, works of art, with years of experience and wisdom between clay, silicate and kilns.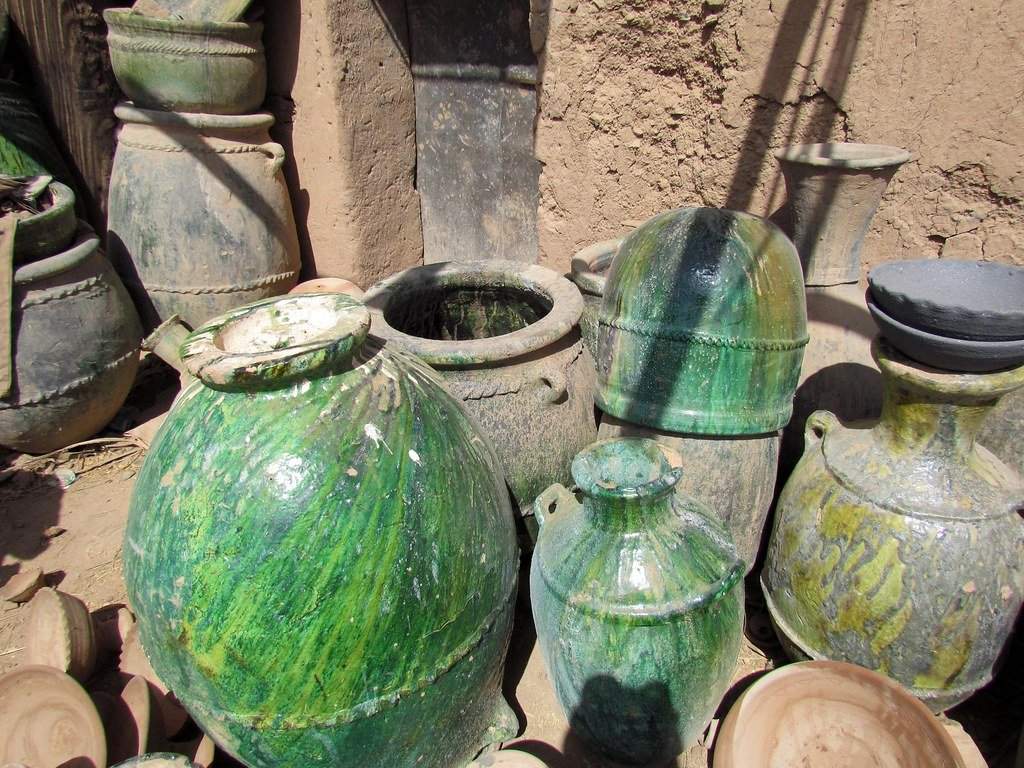 Entire families live in Tamegroute from the pottery of the Ksar El Hart n'Iaamine. A Ksar, part of the subway, worthy of being visited. In it, our eyes will get used to the scarcity of light, as opposed to that outside, and we will also appreciate the temperature inside, the children running through the alleys and the women sitting by the door of their houses.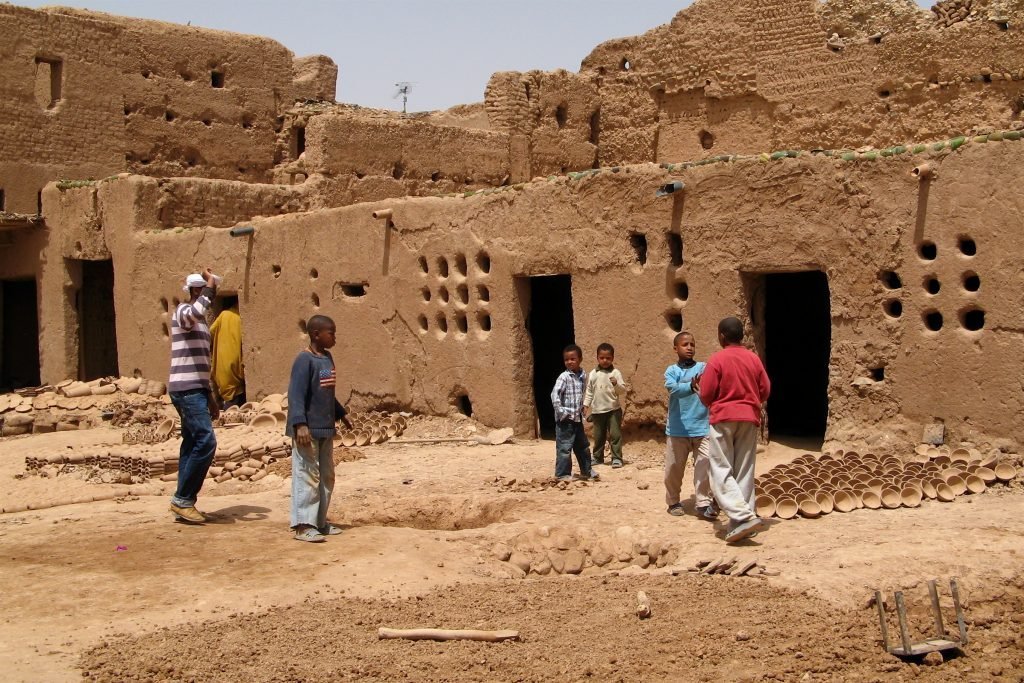 Library of Tamegroute
But Tamegroute, this small Berber village in southern Morocco, a former religious center that housed the largest library in Morocco, still preserves more than 4,000 copies, original manuscripts in a small Koranic library.
This is because in the 17th century it was still an important Moroccan Sufi religious center and the patron Mohammed ibn Nasir founded a "zawiya", a madrasa, where more than 1500 students from different countries of the Middle East and West Africa studied.
His son Ahmad bin Nasir was also a patron of Tamegroute, and during his six pilgrimages to Mecca he took advantage of the occasion to spread Sufism in different countries of the Near East, and in passing acquired many books to increase the volume of the Tamegroute Library.
After Ahmad's death, the very important library already had thousands of manuscripts, and became the largest in North Africa.
On each of his long journeys to Mecca he wrote a logbook, a travelogue called Rihla, partly translated by A. Berbrugger in 1846.
Read more:
Casablanca in 2 Days
Taghazout Surf Spots
Where to Eat in Asilah
Chefchaouen Tour
Map of Morocco
Moroccan Arabic
5 Reasons To Travel To Morocco With Children
The Valley of The Roses
Saidia
Christmas in Morocco: Good Time to Travel?